I have been working on my Hobie's all week. I cleaned up and sold my white one and cleaned up my yellow one. I used the Red Max Pro on both boats and I am very impressed! The stuff works wonders on boats that have dulled fiberglass. Just know that it won't change the color of the fiberglass (oxidation), but it will restore the original shine very well.
I started out by washing the entire boat with Bar Keeper's Friend. This stuff does very well at cleaning the non-skid deck. Even if you don't plan on using RMP, I would highly suggest Bar Keeper's Friend. I used a nylon brush that was somewhat course but not enough to scratch the gelcoat.
After Bar Keeper's Friend, I washed the boat down with Dawn. The purpose of this was to remove any residual oils or waxes from the hulls before pressing on.
Next, I polished the hulls with 3M Perfect-It Rubbing Compound. I bought an electric orbital buffer/polisher at Harbor Freight for $40 for this. This stuff did a good job of cutting through some of the oxidation on the hulls and gave my yellow hulls a definite lighter tint. It also began to make the gelcoat very shiny.
Next, I applied the RMP. I found that the best way to do this was to put it in an empty Windex bottle and spray it on in segments. You spray it on and wipe it smooth. Its that simply. The tricky part is making sure that you don't leave any streaks or drips because it will dry like that and be a huge pain to remove. After about 4-5 coats, it will really shine.
Finally, I rubbed the entire boat with women's nylon hose (don't get caught using your wife or girlfriend's). This gave just enough abrasion to really polish the RMP.
And some pictures of what I've been working on all week: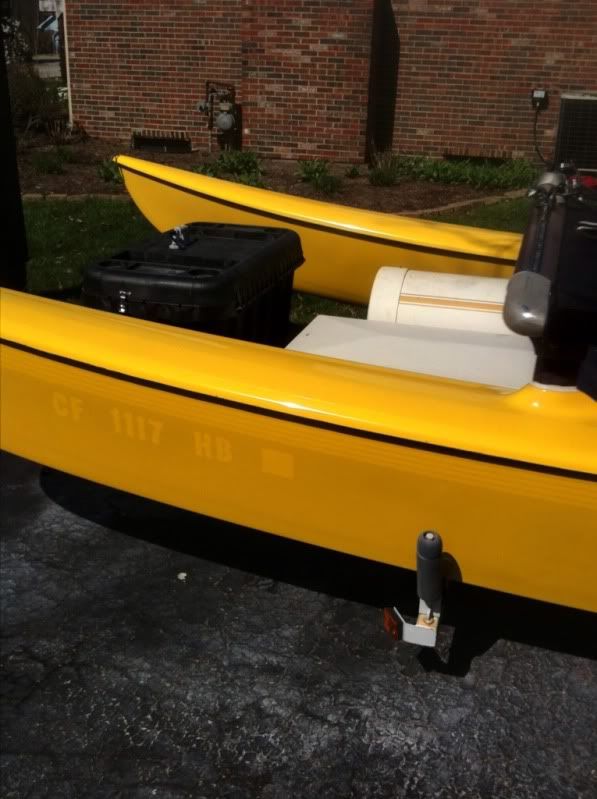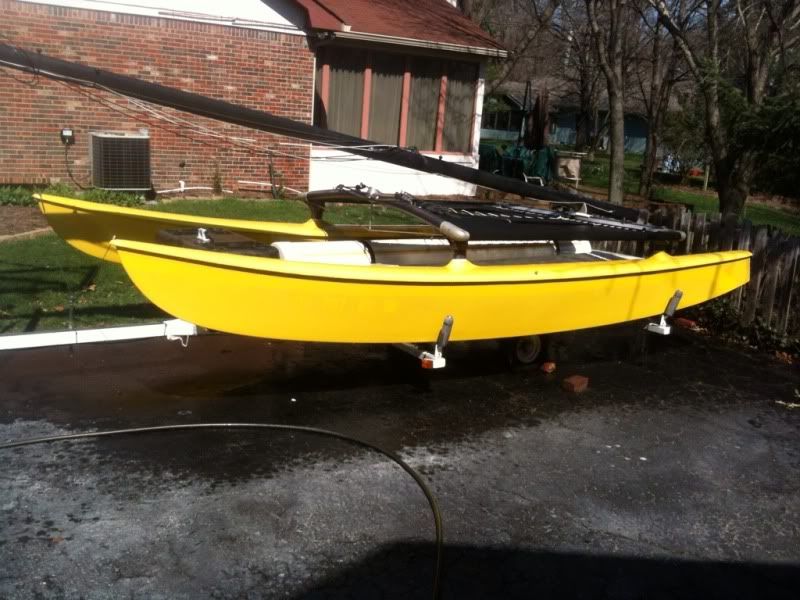 Sorry, all I have is iphone pictures but you can see the amazing shine.