rehmbo wrote:
My dog (Eddie) loves to go sailing with me on my H18. If I don't take him he gets really upset - he's even jumped off the dock to swim after me.

He's learned to stand on the windward side up by the crossbar with his nose to the wind. Wonder if I could get a trap harness on him. Hmmm....

So far no unplanned swimming incidents for him. Yet.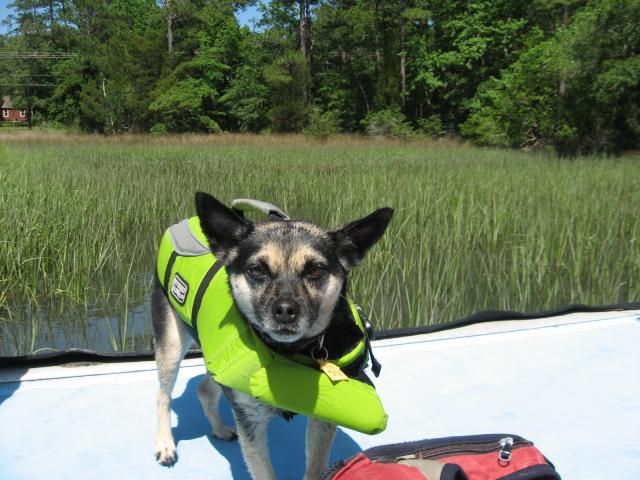 Our dog "Poppy" is the same. She has gone in the drink a couple of times though.