domromer :
It all depends on if your scuba diving or snorkeling, if snorkeling you will want to select shallower reefs, as the deep ones >30ft are not very interesting from the surface.
If you go to the wanna dive web site (
http://www.wannadive.net/spot/North_Ame ... non_Patch/
) and find the cannon patch, it's very shallow and a perfect place to take your TI out to, it's about 6 miles travel time to get there but a lot of that is going thru the stupid mangroves. If you launch at the pennekamp boat launch it's not too bad.
My boat is rigged for open water and I have an engine, lots of sails, emergency gear (ie... flares, lights, FM radio, several GPS's, and a good compass). When we go diving we also typically tow along an inflatable boat for gear (tanks, BC's, coolers, etc) which also doubles as a life raft if needed. When doing stuff like this it's a good idea to have shore support, or go out in groups (more than one boat). We also have a boatUS membership so if we get in trouble, we can just contact them via FM or cell (cell gets a little sketchy on some of the outer dive sites).
I highly recommend you buy current charts of the area and carry them on board, (and know how to read them), also ask locals about rules and forbidden areas, for example you cannot ever use an anchor on the reefs, and spear guns are not allowed (not even on your boat) in some areas. If you stop into a place like divers direct in Key Largo they can fill you in and all the local rules, and might suggest good places to go.
Here is a plot to Cannon patch from google earth.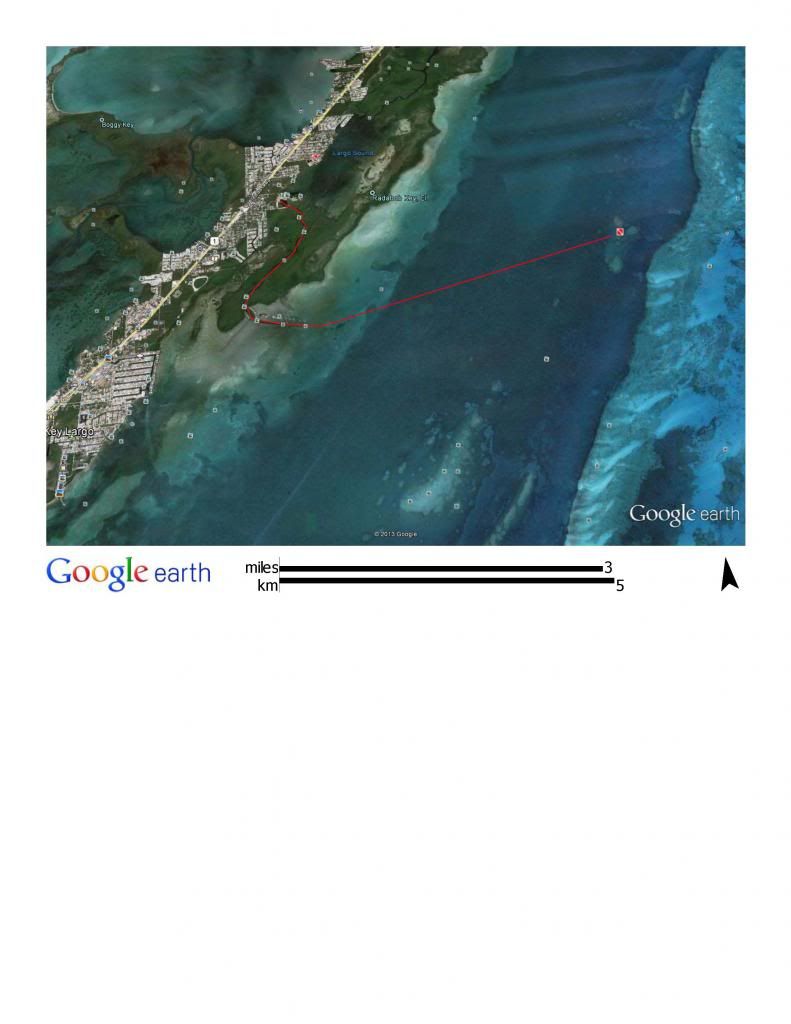 Honestly you can just drop into the water anywhere in the area and see all kinds of beautiful stuff when snorkeling, you don't have to go all the way out to the reefs.
Have fun
Bob