I happened to have both a new and an old dagger board. Before getting the new one, I was a bit confused. Here is a picture: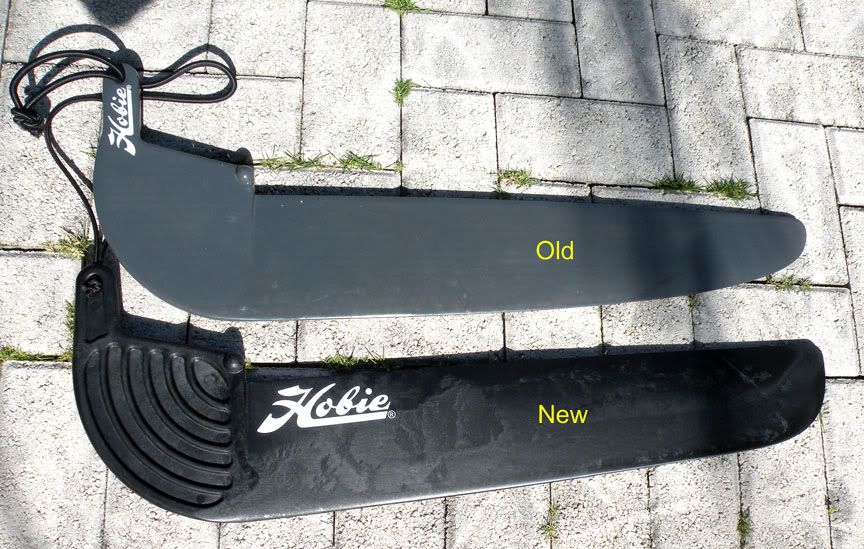 The new (black) board weighs more than the old: 1075 gm (2.34 lbs) vs 820 gm (1.81 lb) Since my kitchen scale only goes up to 1000 gm, I'm not sure how accurate the heavier, black board weight is, but that is what the scale registered.
I've seen a white dagger board, about 2 yrs ago. I don't know where that fits into this.
Matt Miller has said on this forum that the new board is stronger than the old fiberglass board. Others claim the new board allows the AI to point higher into the wind.
Keith