Last week for two days the wind/waves on the upper Gulf Coast were favorable for fishing offshore........so a few of us took advantage of the weather and went fishing. Little did we know we would encounter a water condition known in the area as "Tea stained" water. The water was tea colored which normally mean very few fish caught.
Here is what the water looked like: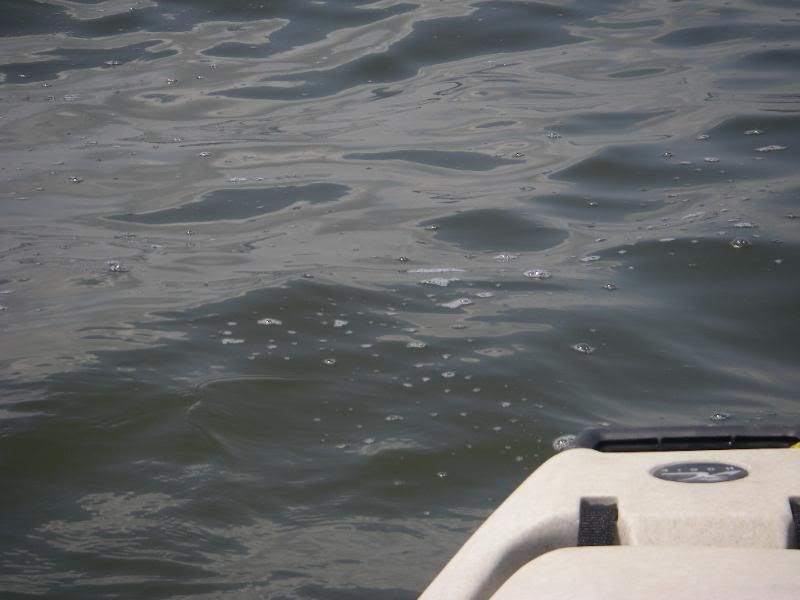 I fished for a day and a half (Tue afternoon and all day Wed.) and was able to grub some big fish out.
Tuesday, I only caught two bull reds ( the only fish caught that day):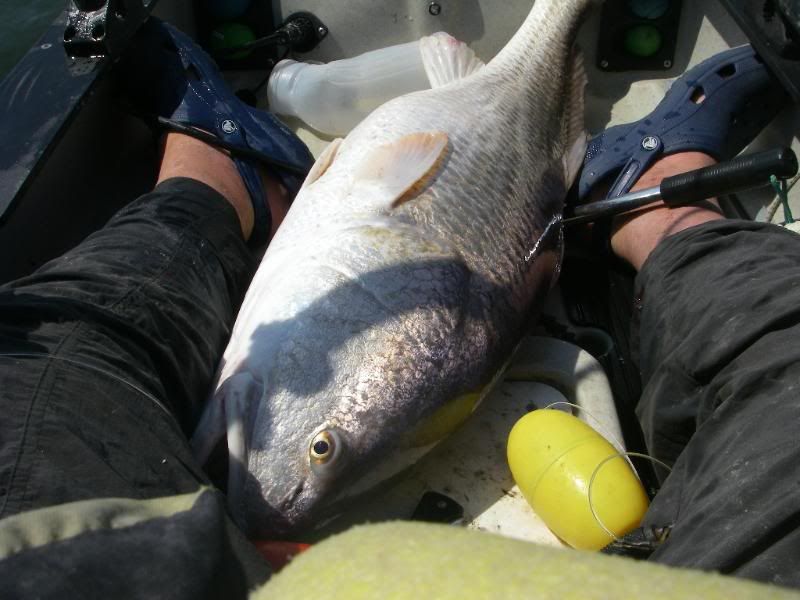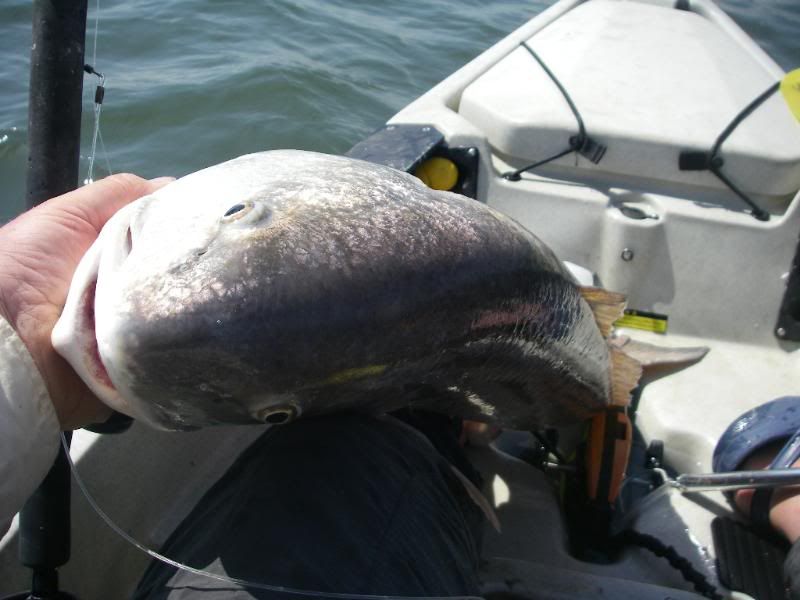 I had a very unique experience Wednesday morning eVolving out to the fishing site.......I was escorted by a pod of dolphin. It was exhilarating as these dolphins criss crossed under my kayak and surfaced for air just feet off my bow. I tried to get pictures but let me tell you , it isn't easy catching them.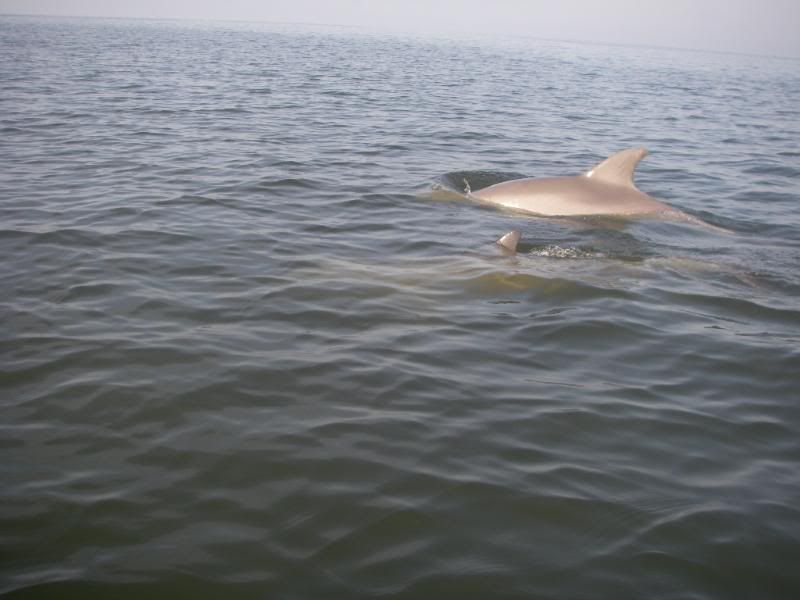 A few came up close and tail slapped the water, I didn't know it that was good or bad (for me)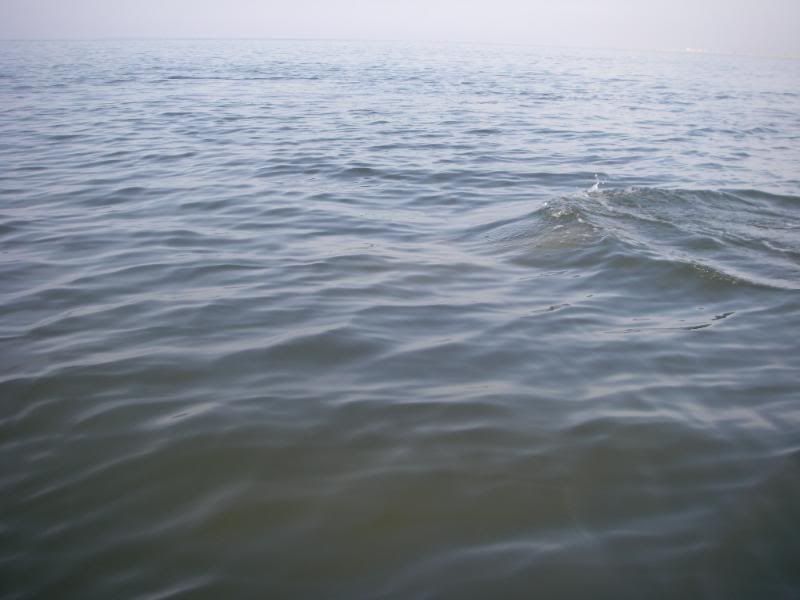 Finally a really big dolphin came clear out of the water and did a flip and then splashed by in and they were gone. Here is the splash.
Wednesday one of my fishing partners was on fire and caught many more fish than me.
Here is Rod Dawg hooked up on a big bull shark...........6+ feet.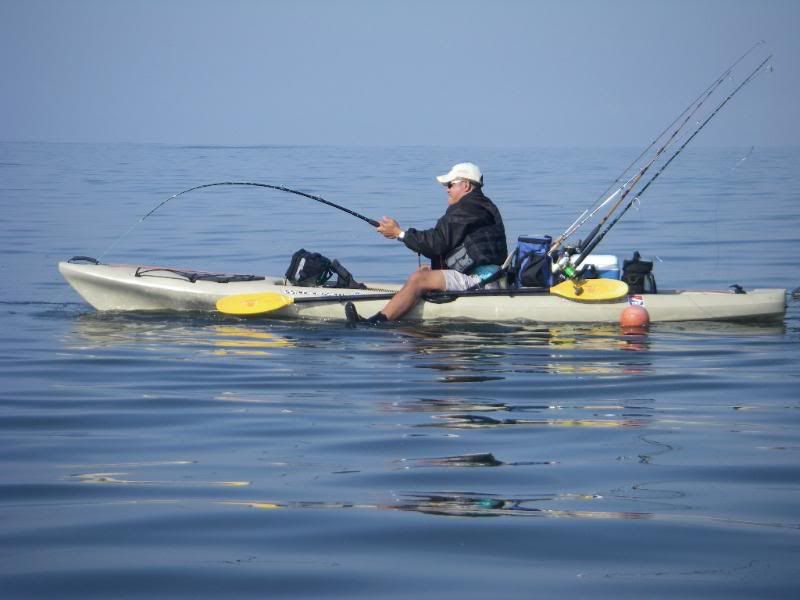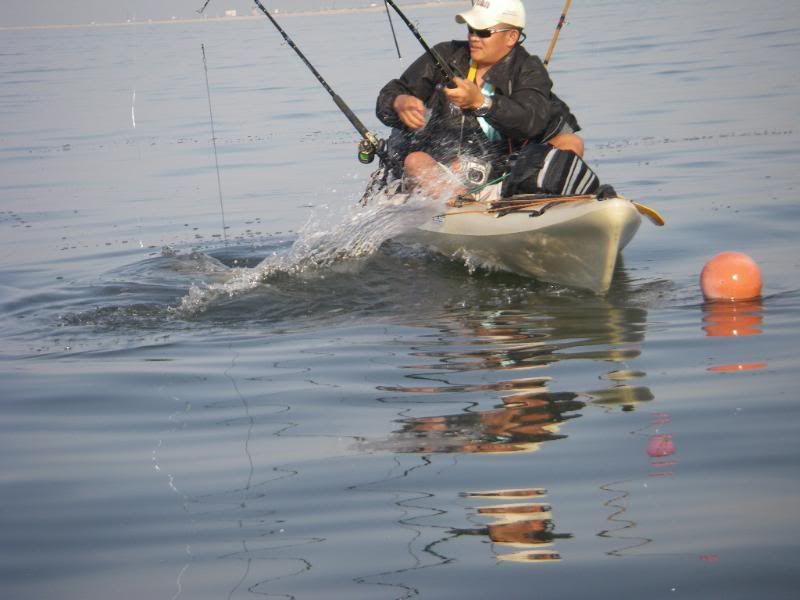 I finally got a couple of bull reds landed: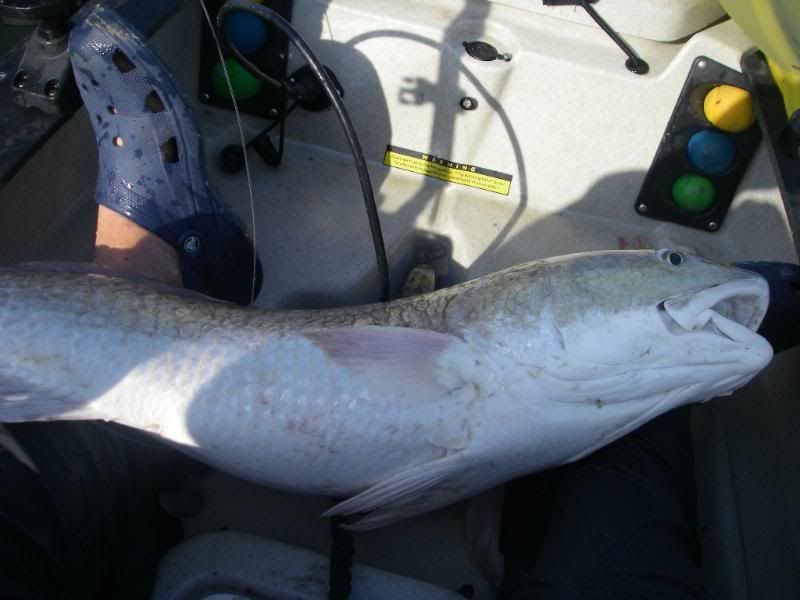 Then I was luck enough to get a double hookup with a shark on one rod and bull red on the other.
Here is the shark: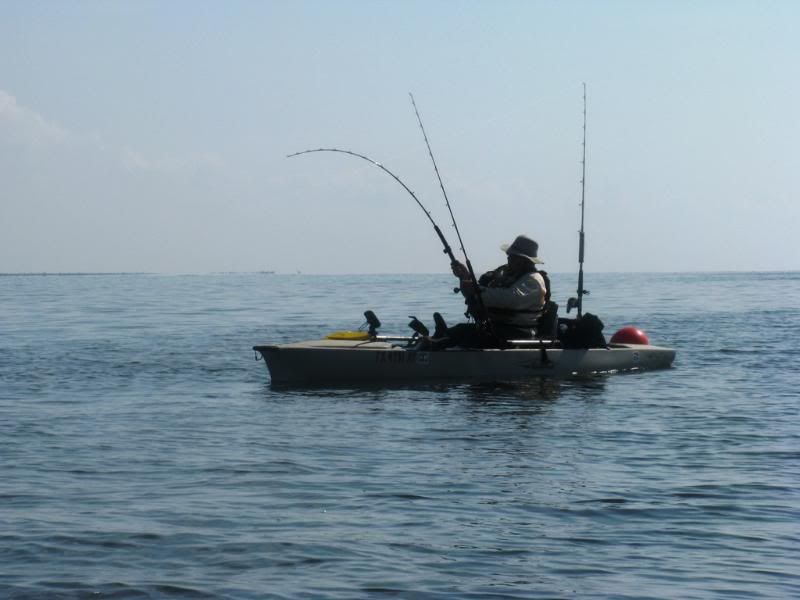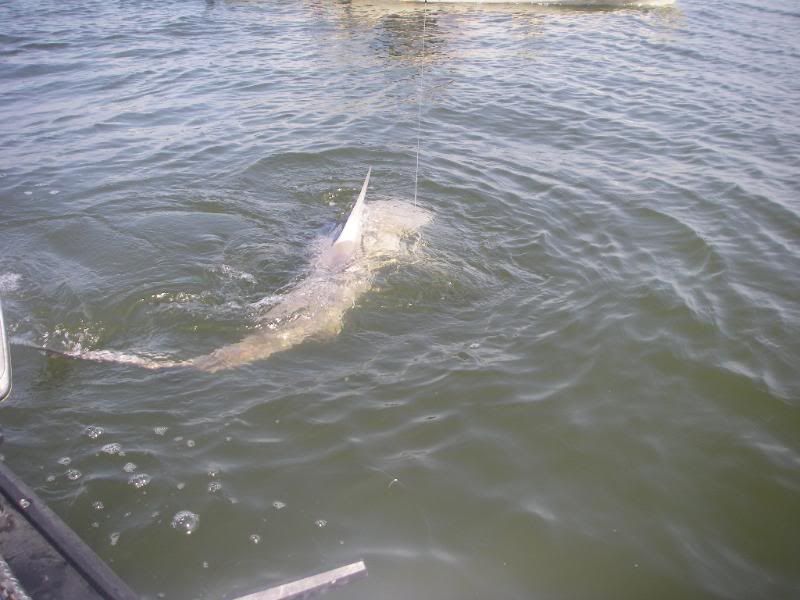 Trying to get him in!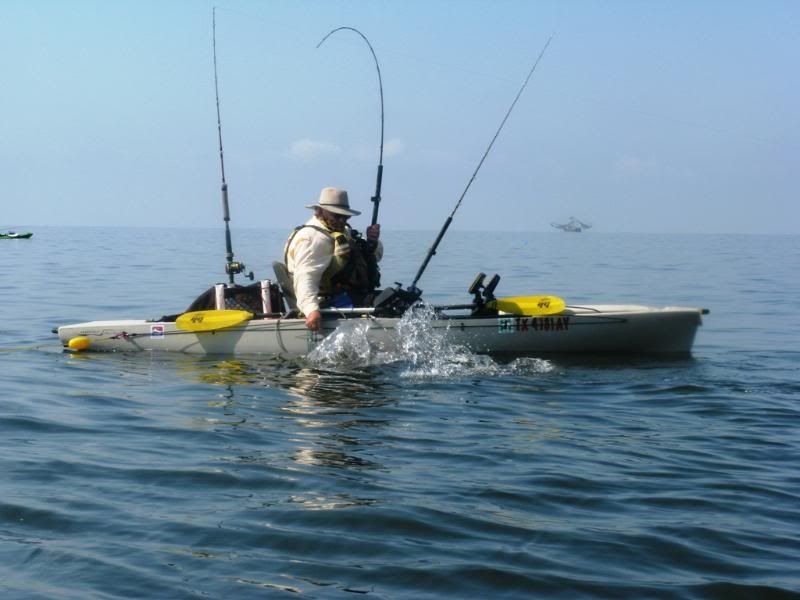 Awe, just a 5 footer!!!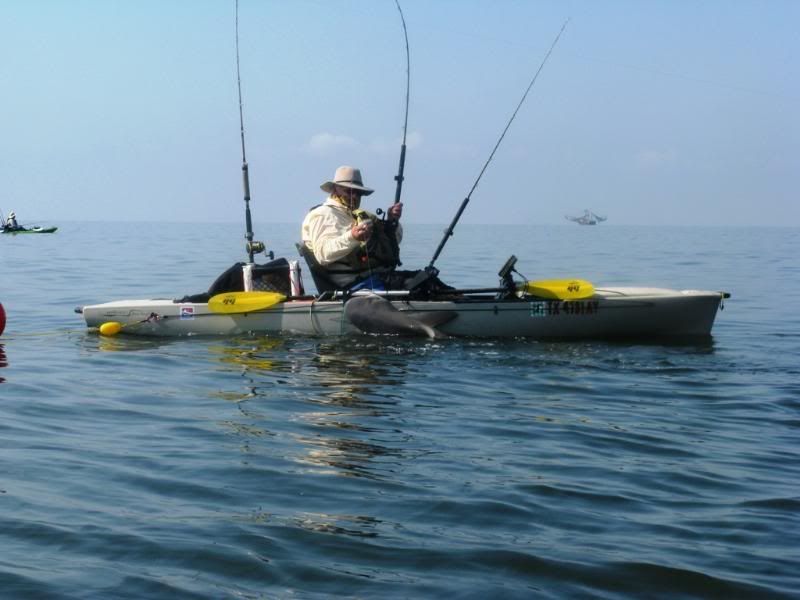 And my bull red: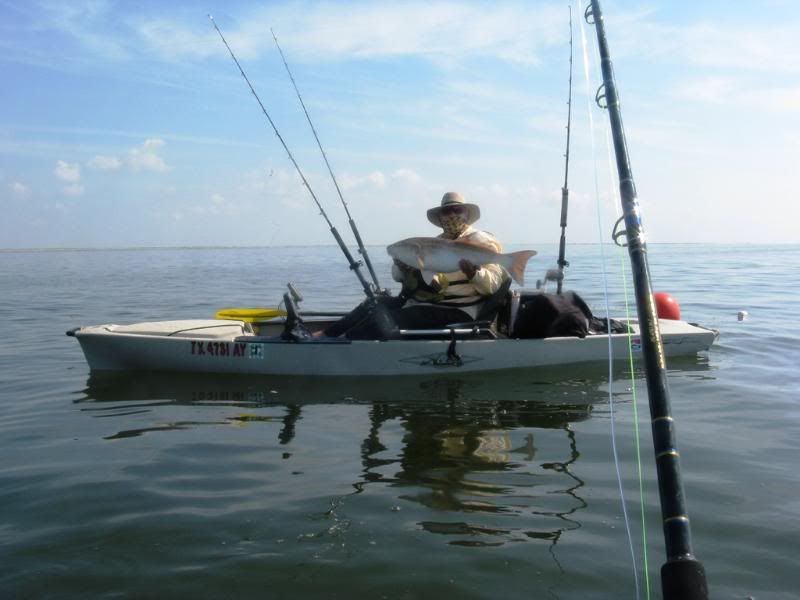 While I was getting these two fish in, our Coast Guard was circling us...........always nice to know the "Good Guys" are watching over you.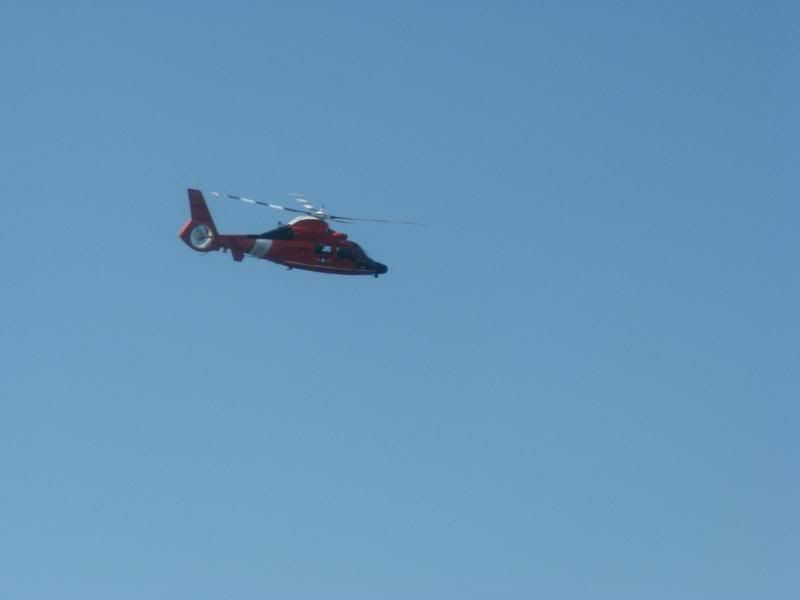 We decided to come back in at noon and take a lunch break and as we paddled back in we came across another fishing buddy "Time Bandit" in his newly painted kayak..........a true pirate, if I ever saw one!
Beached for a lunch break!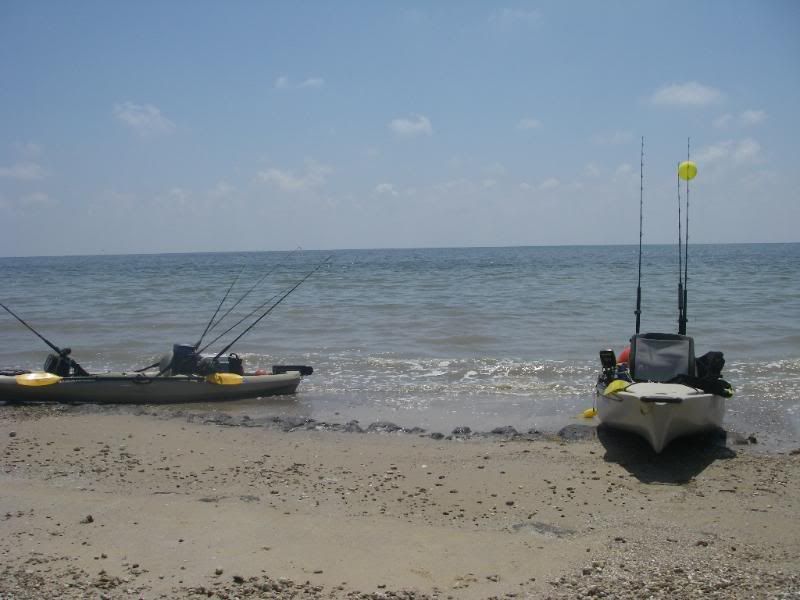 We went back out for the afternoon, but the bite was off and each of us only caught one or two fish. Still it was a great time on the water and fishing with old friends.