Finally, we have some action to back up our words. Well the action probably isn't the wave crashing, white water, gale force action, but more the foot peddeling, lay back, look at that pelican sort of action. But what a great couple of days. The only thing lacking was some wind which restricted our distances a bit, but how could we complain. Glorious weather, spectacular scenery and magnificent wildlife. Getting up close and personal with mutton birds, pelicans, sea eagles, seals, schools of bait fish, dolfins, fairy penguins and something really big, makes us think that Jervis Bay is in a pretty healthy state. Honeymoon Bay was a perfect base with tidy camp facilities and idealic water access. Strongly recommend it.
I hope these photos do it some justice.
Honeymoon Bay.
Heading out towards Point Perpendicular.
Still heading out towards Point Perpendicular. A bit of wind would be nice.
Point Perpendicular, western side.
Jason and Stringy.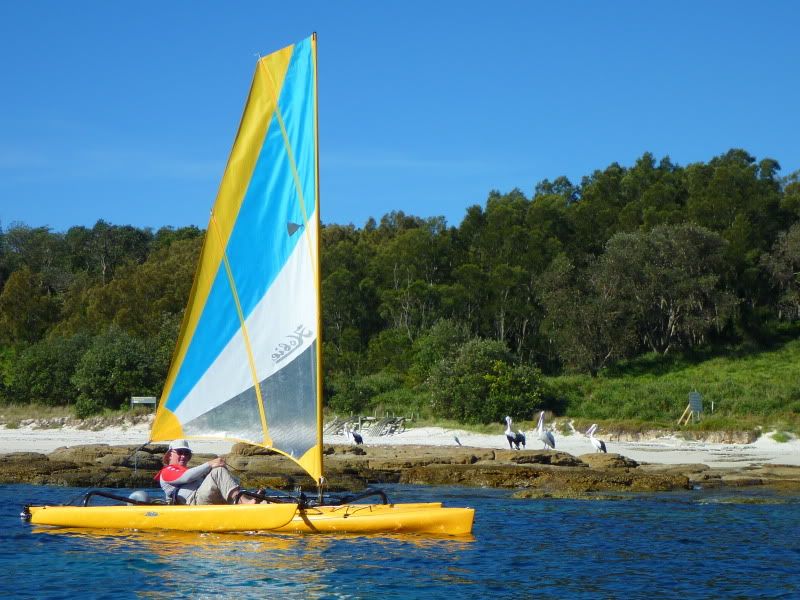 And you thought pelicans were lazy !
Eastern end of Murray's beach where we met up with a couple of trendy eskimos.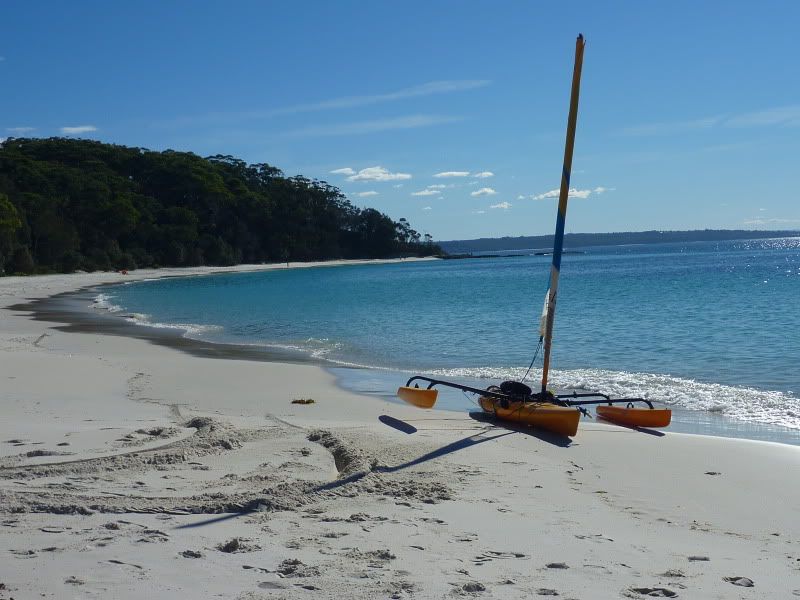 Idealic beach until some yobs decided to race around on motor bikes.
East of Bowen Island. Stringy in full flight.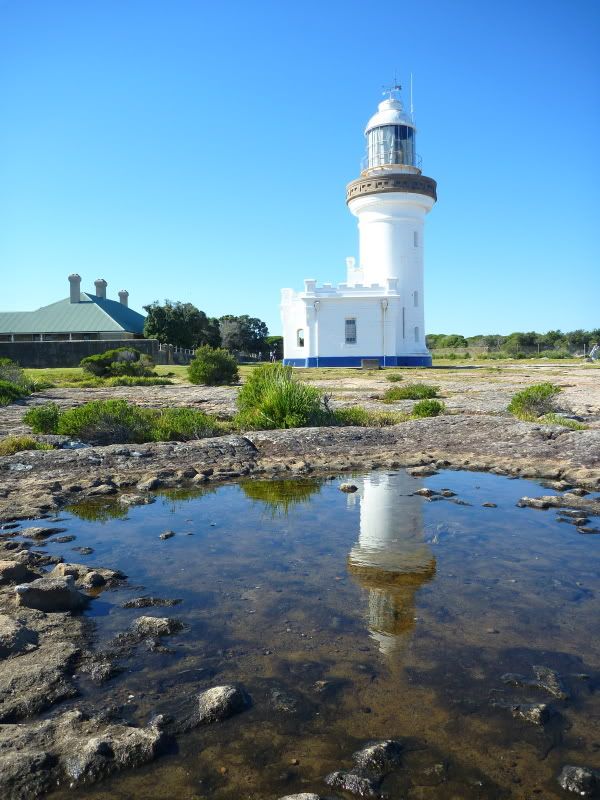 Point Perpendicular light house.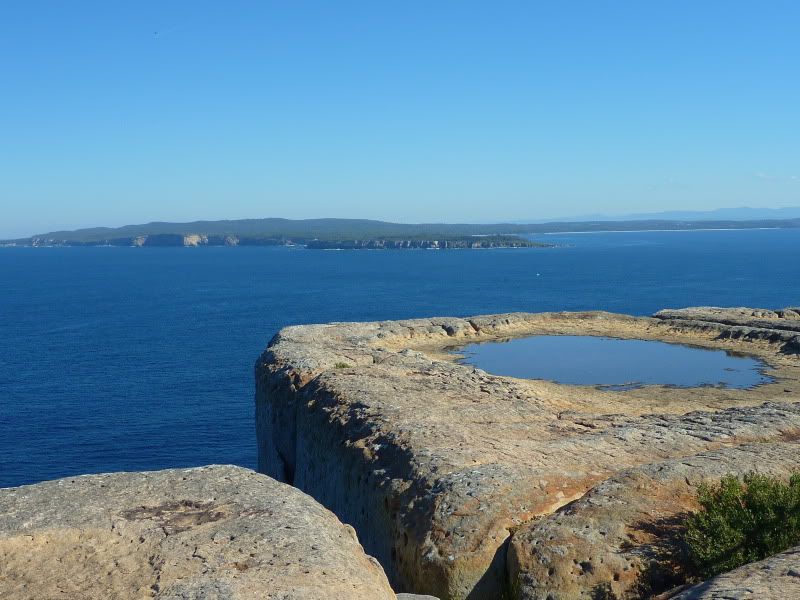 View from the lighthouse looking south towards Bowen Island.
Another one.
Lighthouse reflected in a puddle of my creative juices.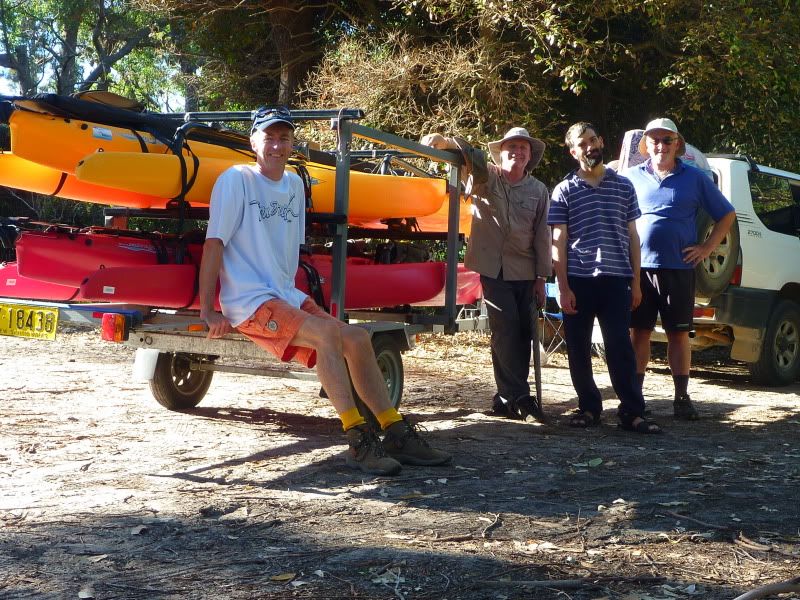 No it's not the Chipendales. Myself, Stringy, Jason and Mickey.
Thanks for the trip fellas. Spot on !
_________________
Don't take life too seriously................it ain't permanent.