A temporary fix…
I started measuring the errant fit of the rudder and decided that I could easily compensate for the error with a Poly washer, some shim stock and a pair of scissors.
The problem here is that there is excessive gap between the groove and tongue and there is a 2 to 4 degree angle between the rudder and the tongue (top to bottom). So a person has to move the rudder over by placing Polyethylene washers in the drum and then shim the bottom rudder mount to compensate for the angle.
Gap and angle prior to shimming…
I placed a second poly washer (8mm) in the drum and spaced the drum out accordingly.
Note the new drum spacing (exposed line)…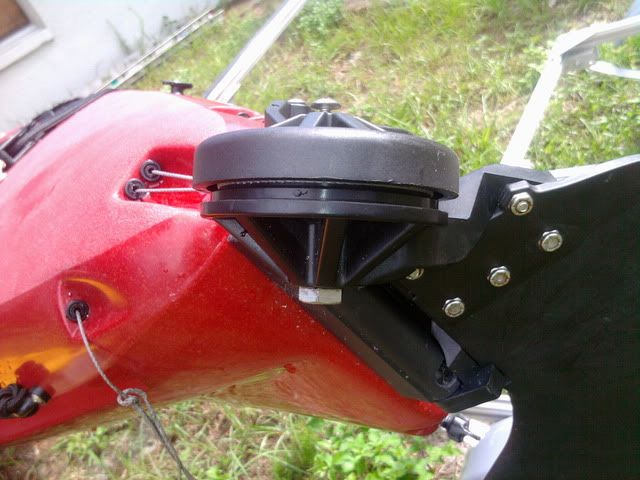 I cut two polyethylene shims, drilled holes in the shim for the screws (5mm thick tackle box dividers) and and inserted them in the lower rudder mounting position…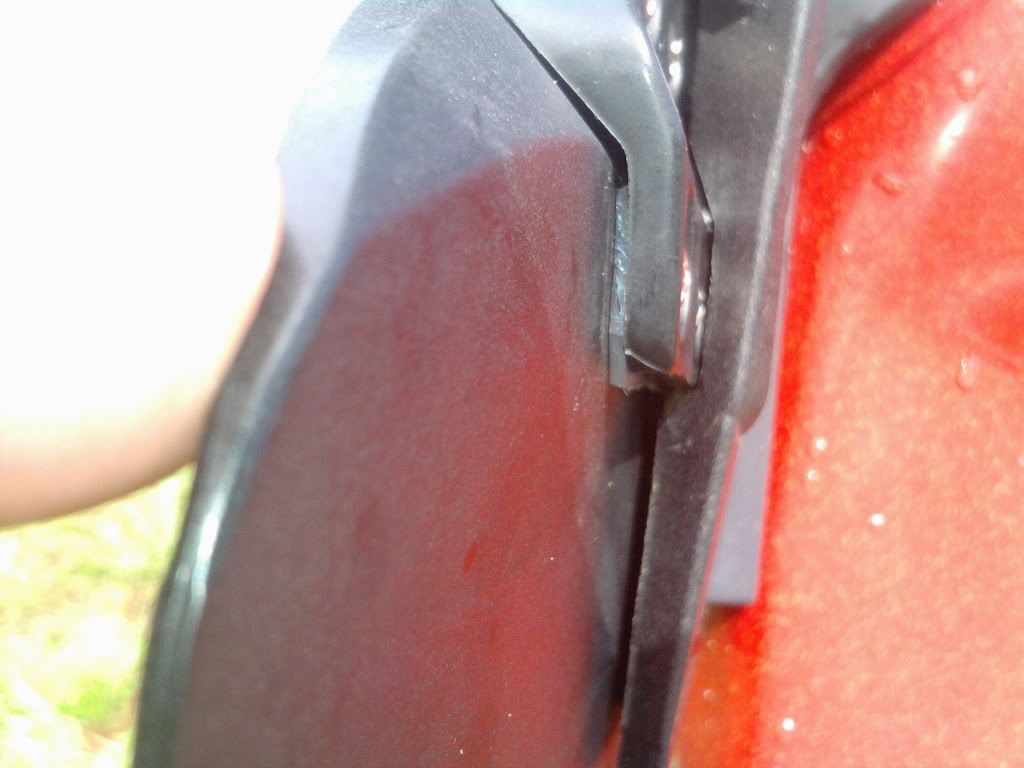 Now the rudder seats flawlessly… (note how the lower mounting screws do not protrude as far as the upper mounting screws)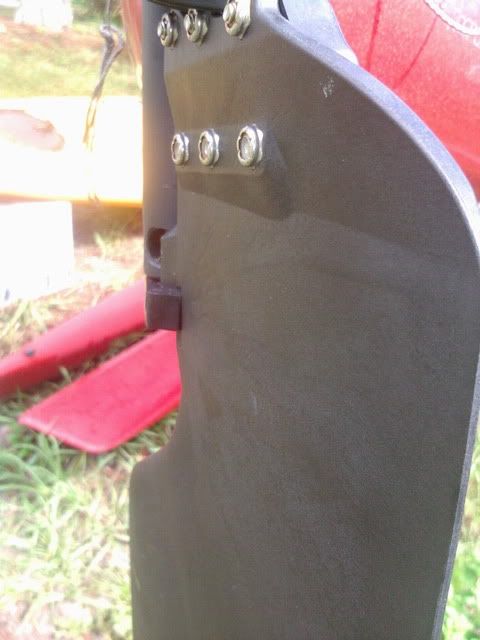 Now with these two modifications the rudder seats correctly each and every time you deploy it.
It also resists side loading and stays put. I will get it under sail sometime this week to test it, but as of this time the rudder deploys correctly every time.
I am afraid this is only a temporary fix as having the drum spaced out this far will certainly produce loads not expected by designers. The threads and the drum bolt are not fully engaging the entire thread surface and neither are the lower rudder mounting screws.
If a person were to keep this configuration new longer screws and bolts will be needed.
The only permanent fix is to have a properly designed system that has correct design and fit tolerances.
Hope this helps!
Peace.