Here's a homemade sail project for frugal/tinkerer kayakers like me.
3 paint roller extension rods (home depot) under $7.00 each
1 tarp (harbor freight). under $10.00
1 grommet kit (harbor freight). around $5.00
some ropes (harbor freight). around $5.00
2 round eye bolts (home depot) couple of dollars.
Supplies from Home Depot and Harbor Freight.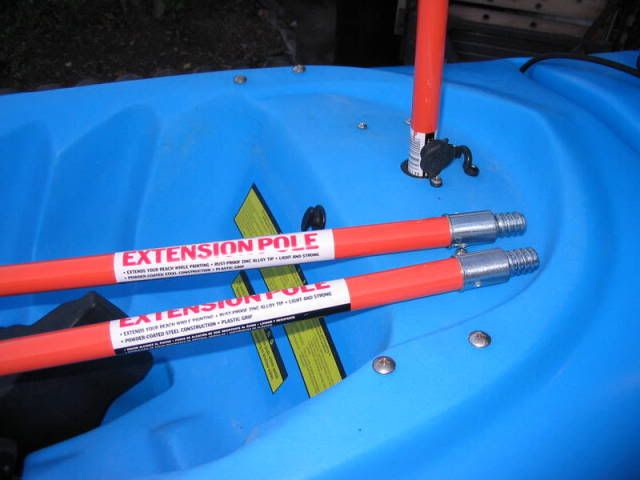 Remove rubber end with eyelet from one pole and use it as a mast. It fits the mast hole perfectly.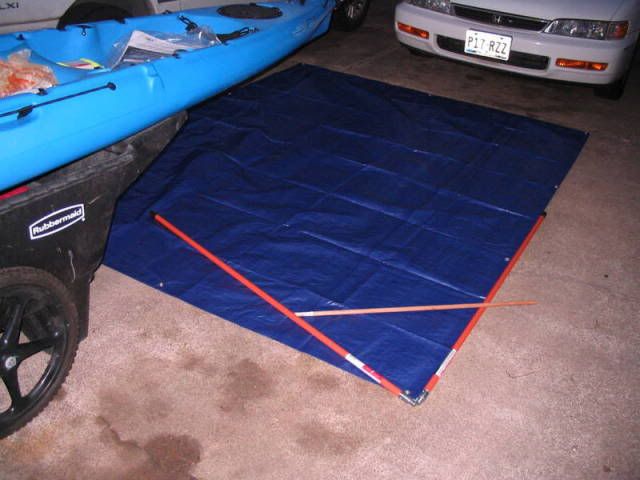 Laying out the tarp.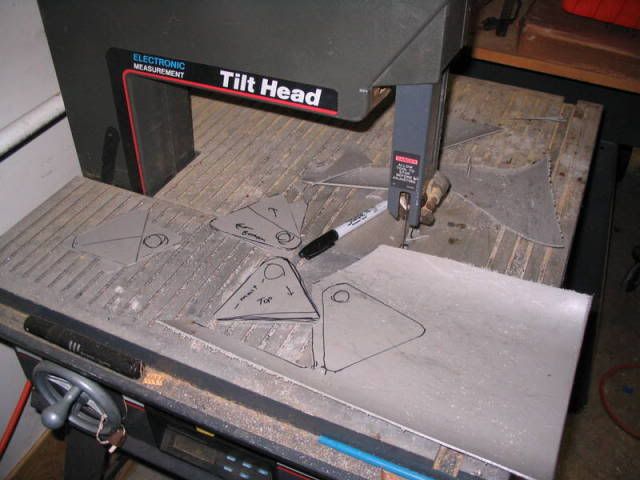 Optional step: I cut up a used paper waste basket to re-enforce the corners of the sail.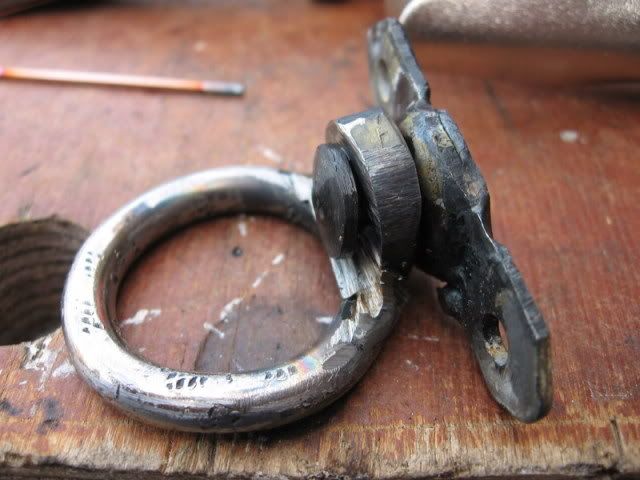 Optional step: I made a gooseneck to fit between the lower boom and the mast. The project took so long that I had misplaced this item
Mast holding upper boom.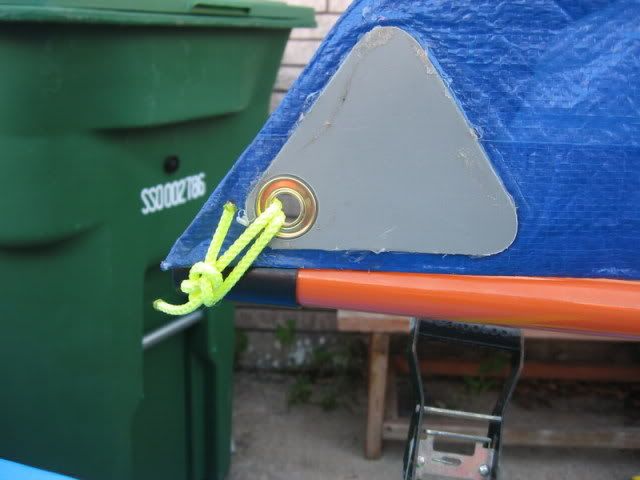 Lower boom sail connection.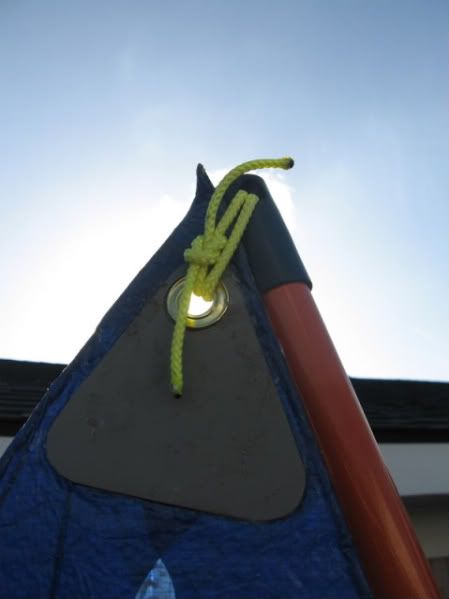 Upper boom sail connection.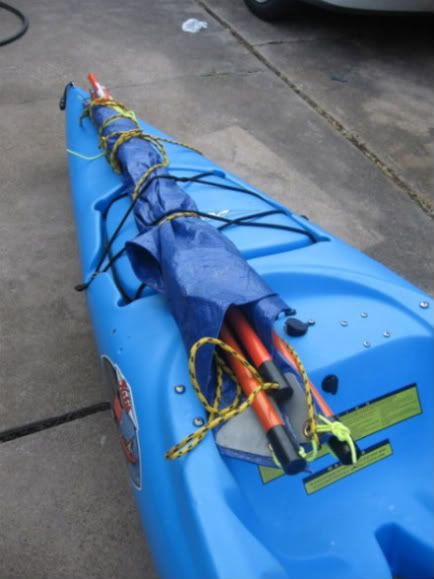 Pre deploy position.
Attached and ready to sail.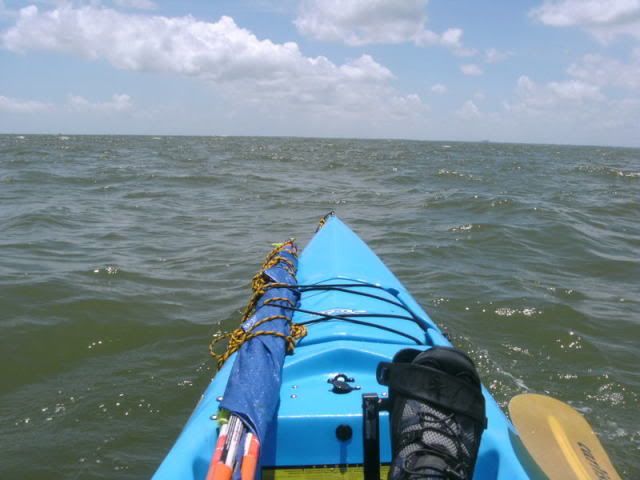 Getting away from the people at the beach to avoid any unintended embarrassments should deployment of sail fail
.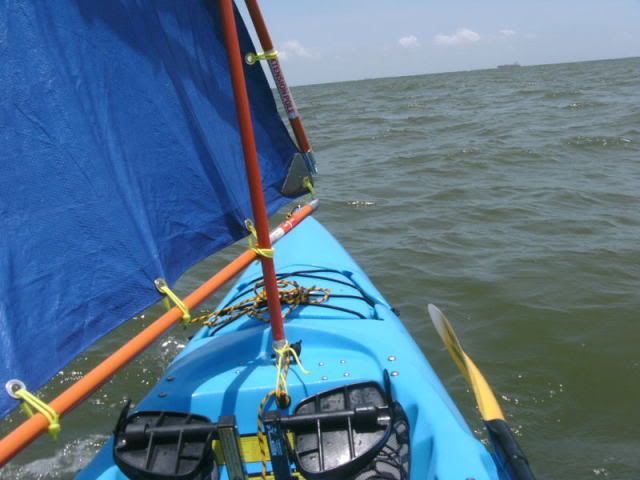 We're sailing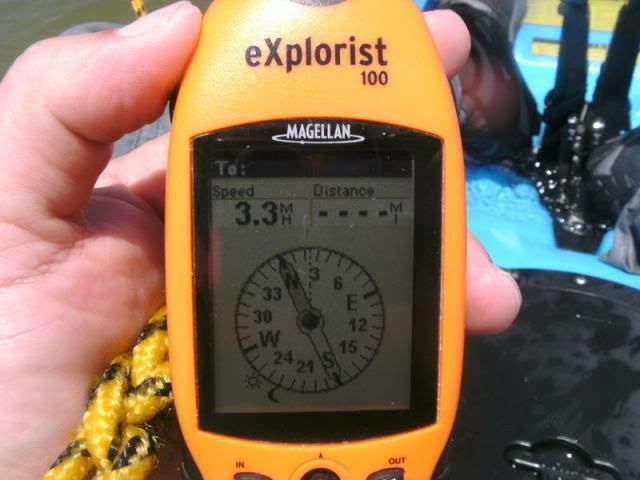 Not fast but certainly fun.
These guys greeted me home
Let's go to the video
http://www.youtube.com/watch?v=y0ROwjFIzh4
Thanks for visiting.