Many thanks to the forum member who mentioned seeing a guy raise his mast with a remote operated winch. That suggestion has given me several more seasons of sailing now that I have a way to raise the mast single-handed!
There are probably many other Hobie sailers out there with shoulders that might not be able to handle another season of hefting a heavy mast.
For those who love to sail and often need to rig single-handed, please take a look at what we put together here using a remote operated winch (Harbor Freight), a 12 volt battery and some misc. cables and sheaves.
First photo shows the mast pined and a winch cable rigged to the forestay, slightly tight.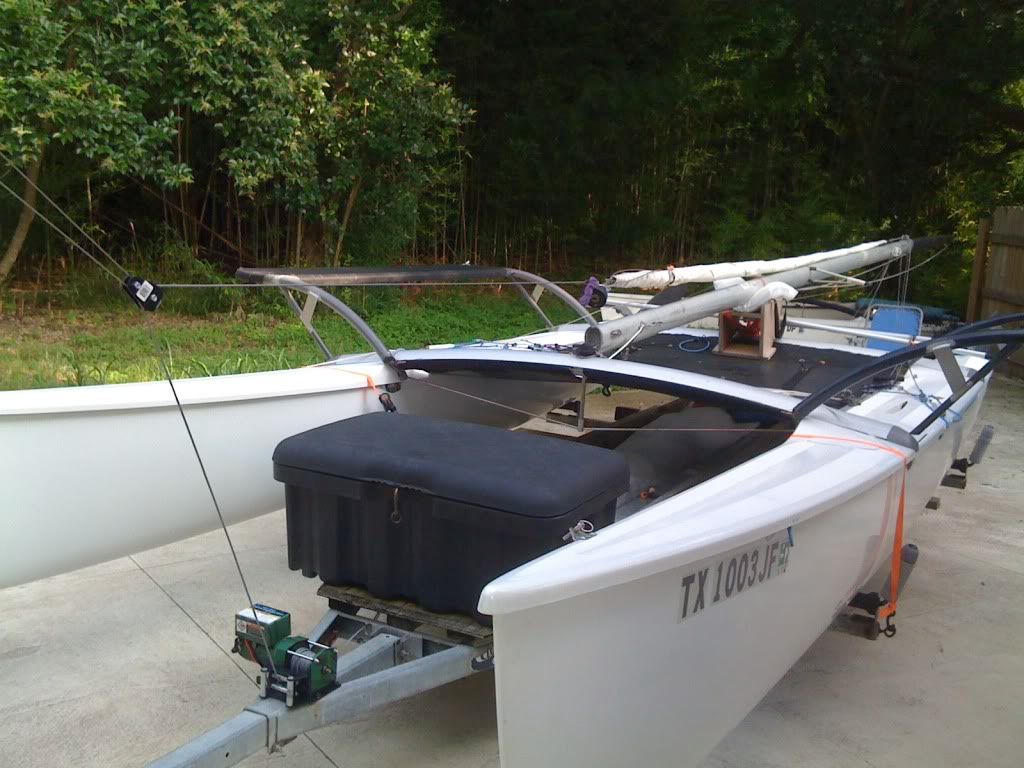 Next hold onto the mast with one arm while operating the remote to begin lifting the mast.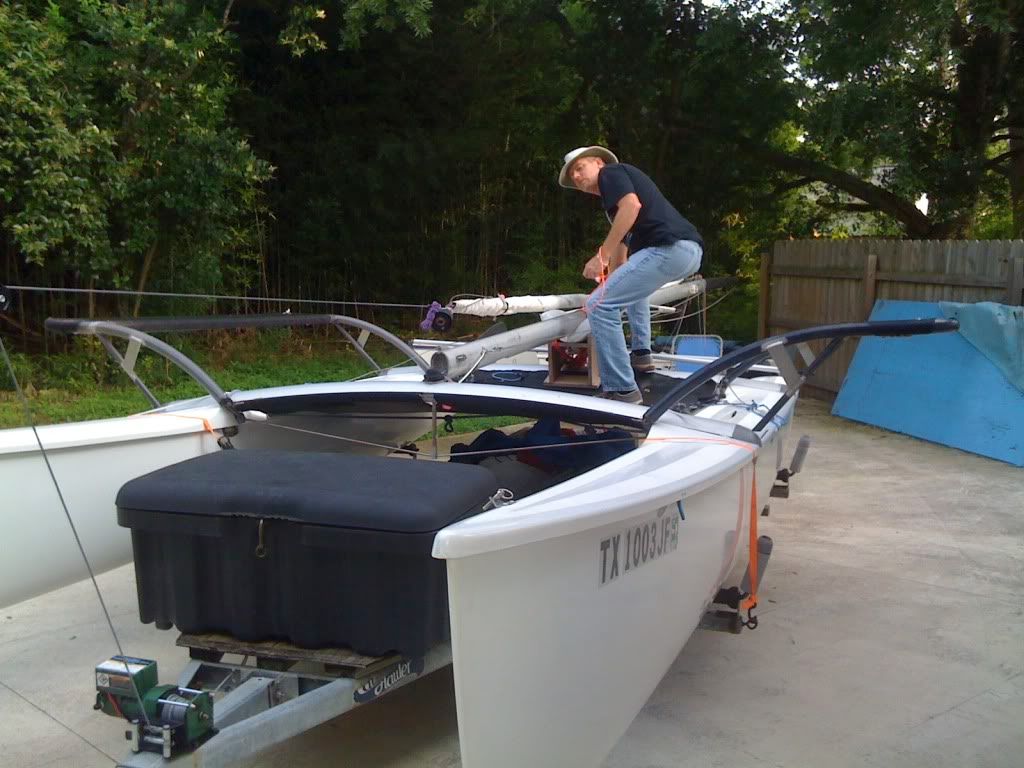 Once the mast begins to rise, keep it centered by hand.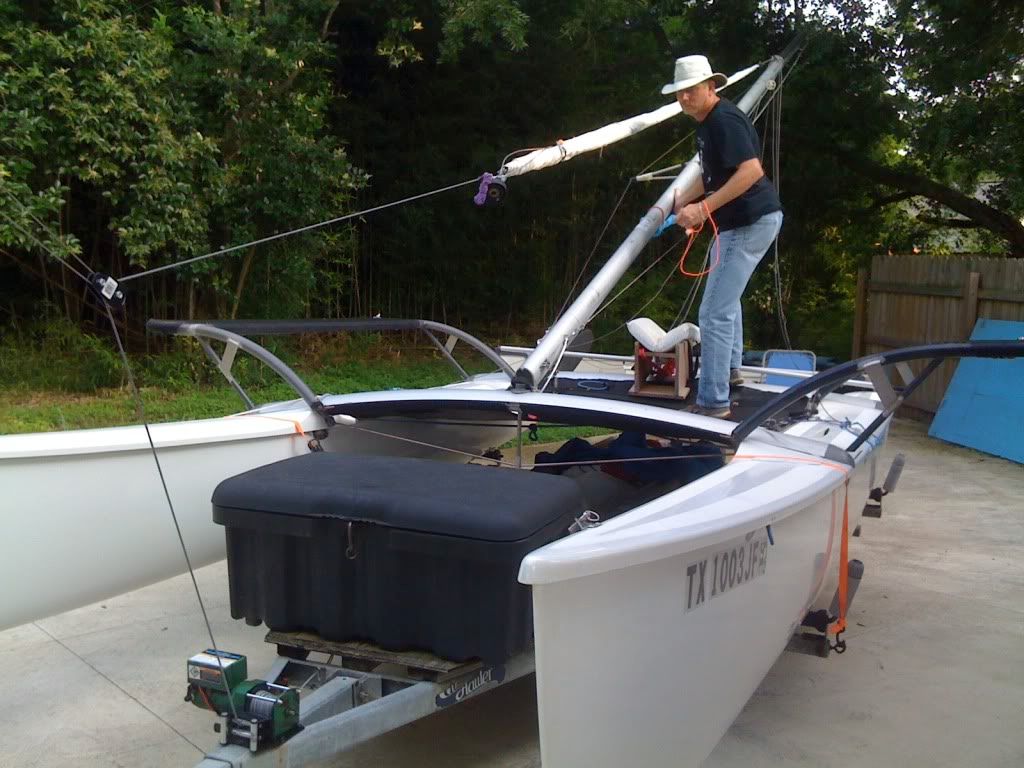 Check shrouds and trap lines to make sure they remain clear (the usual).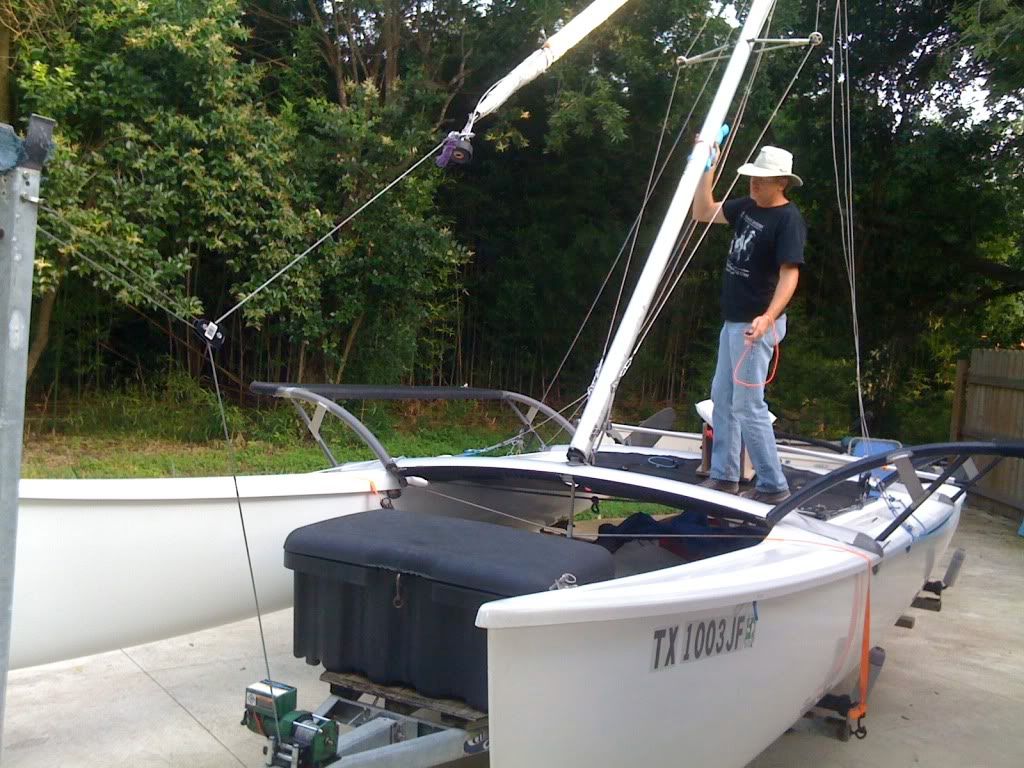 Stop winch once mast is upright.
Note the extension on this allows the winch to pull the forestay roughly in line with the attachment points on the front of the hulls. With the winch providing the downward pressure, attaching these pins is easy and much less stressful.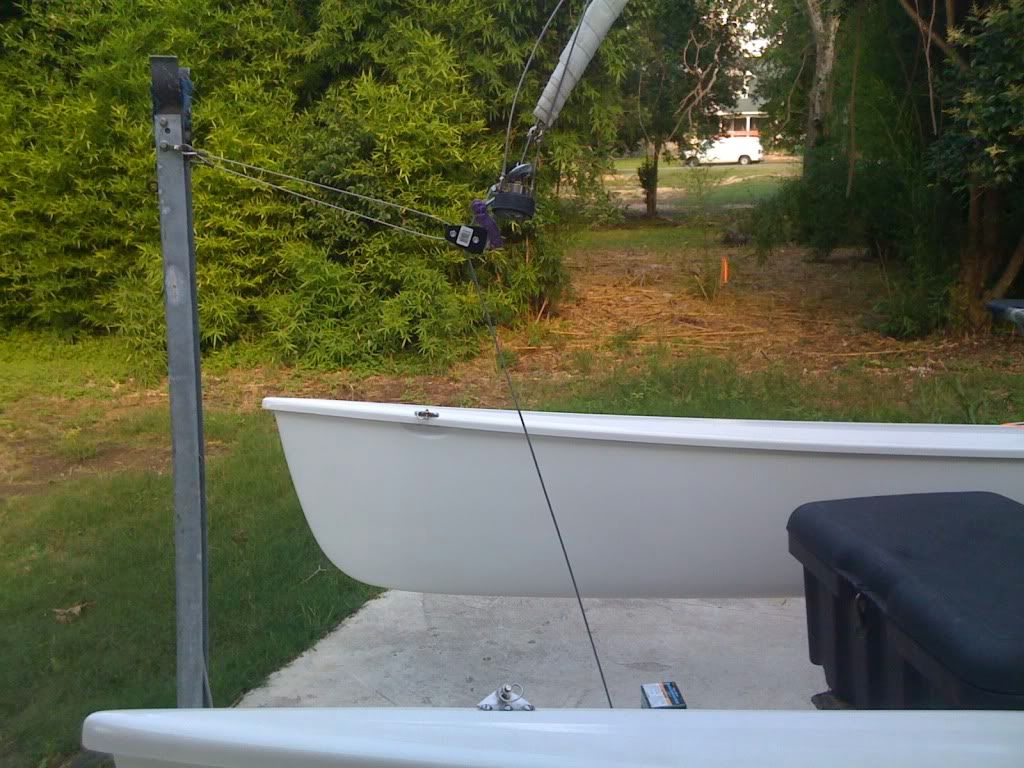 Here is a shot of the winch mounted and a simple 12 volt battery kept in my gear box.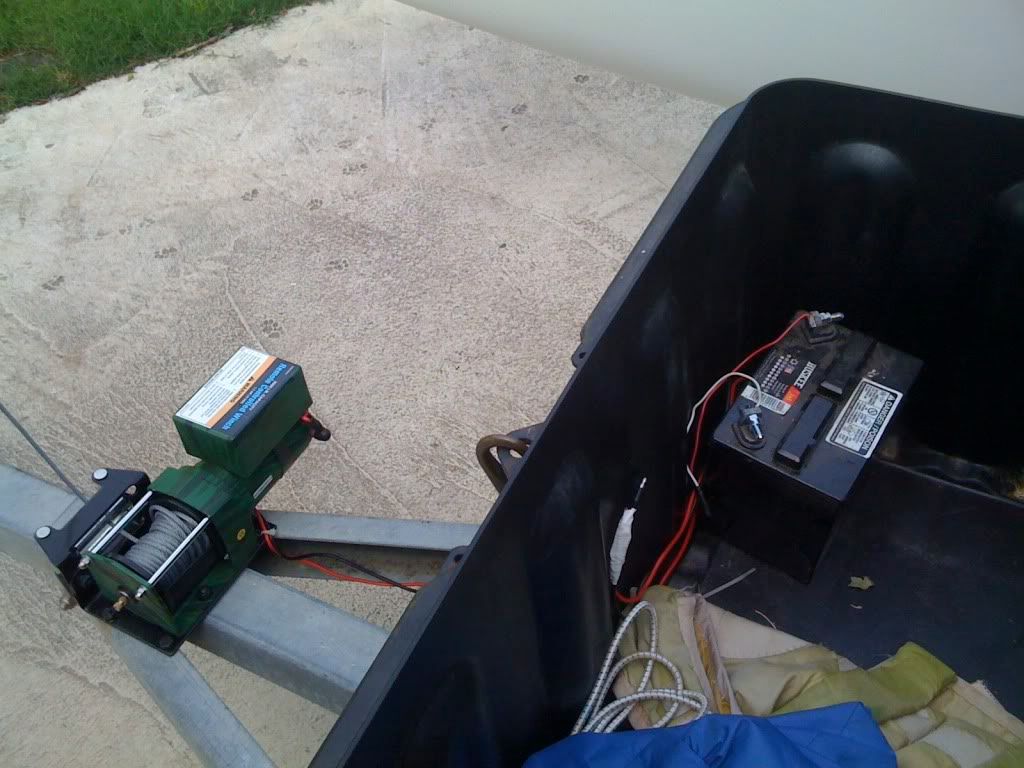 I've only used this rig for a couple of weeks now, but so far it has been a huge improvement over hand raising!
I'd like to figure out a way to have the sheave be closer in height to the top of the front mast support for a greater pulling angle.
I'll try to repost with adjustments and changes over this summer season.
Any suggestions would also be much appreciated!
Fair winds!
Update: 6.13 Nice day sailing on the lake yesterday. Noticed something that anyone considering this needs to know. See the photo below of damage to the hulls due to pressure from the rollers. Other posts have indicated it is best to have mast cradles instead of rollers (this is a spare Hobie 17 trailer I'm using). Can't say this damage is due to the winch system or not, but it seems to have contributed to it (only starboard hull showing this damage). After repairs, I'll be replacing the rollers with cradles to more evenly distribute the weight. I'm also lifting on the forestay/furled jib during the initial lift to take pressure off the mast base. Note the ratcheting tie downs which keep the hulls in place during mast raising.