I've decided to go ahead and use what I go and do the best i can with it. Its not ideal but if it all goes to hell at least it was a good learning experience
So some progress and to show you all what I'm dealing with. Here is that front access hatch after being removed. It looks like the previous owner may have used some sort of rabid animal to remove the previous deck section. I can't imagine how he thought this ragged hole with a few screws was a adequate repair.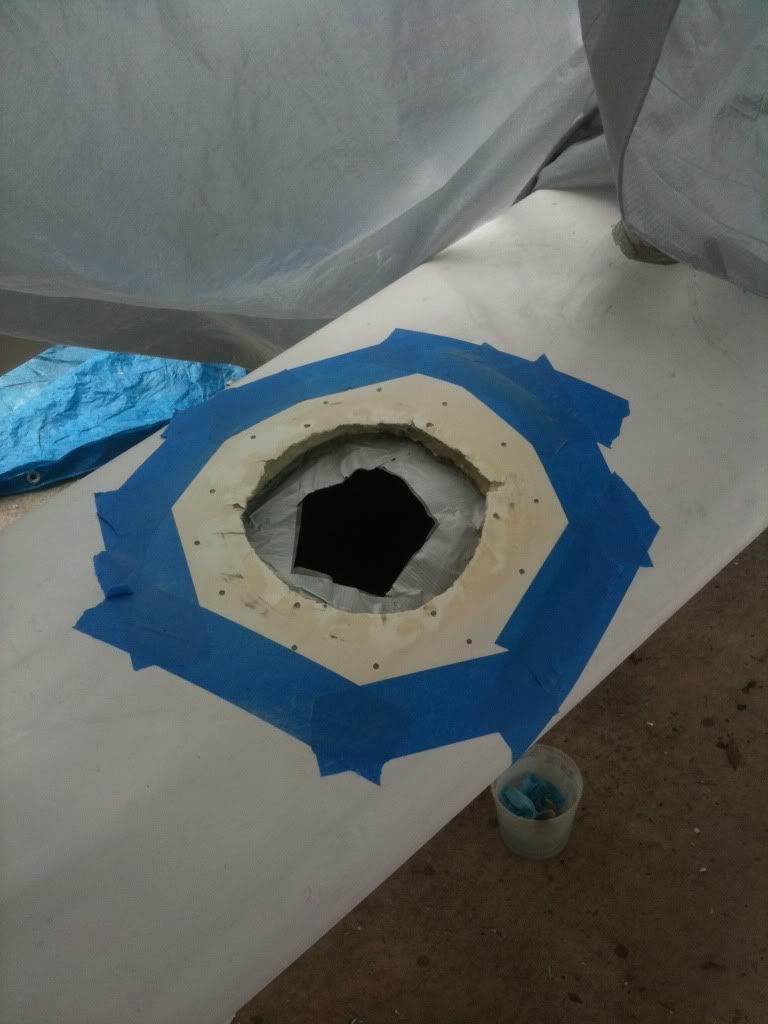 Hardly a round hole.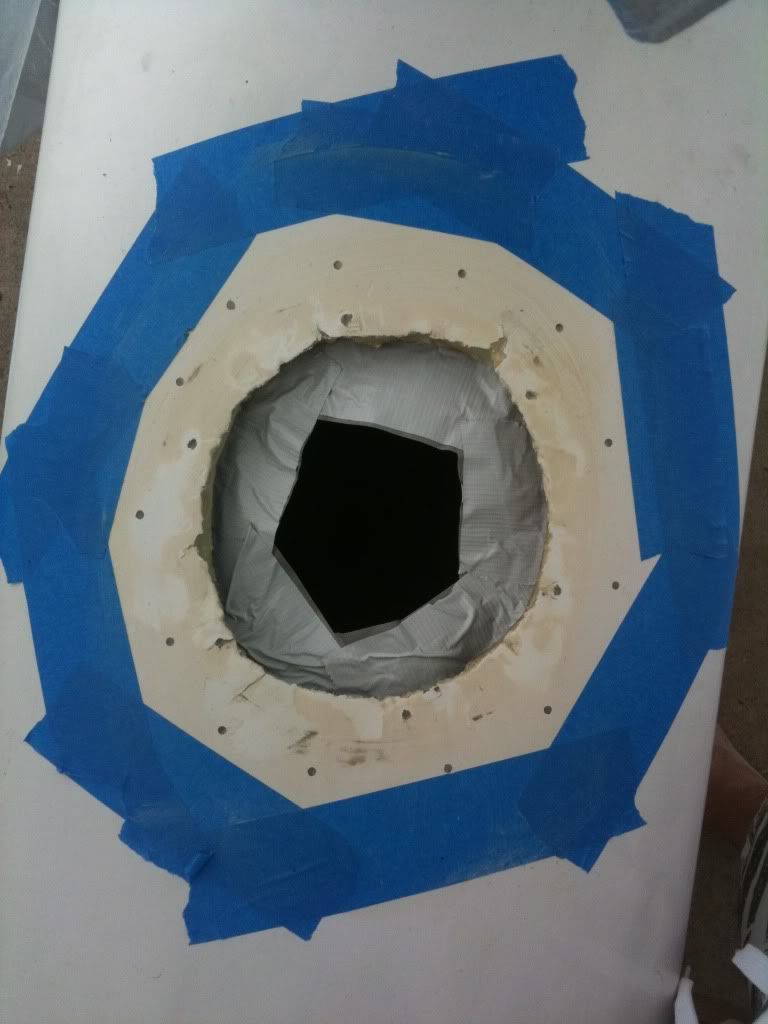 Here you can see how the bottom section has about a 1/2" more material cut out in some sections.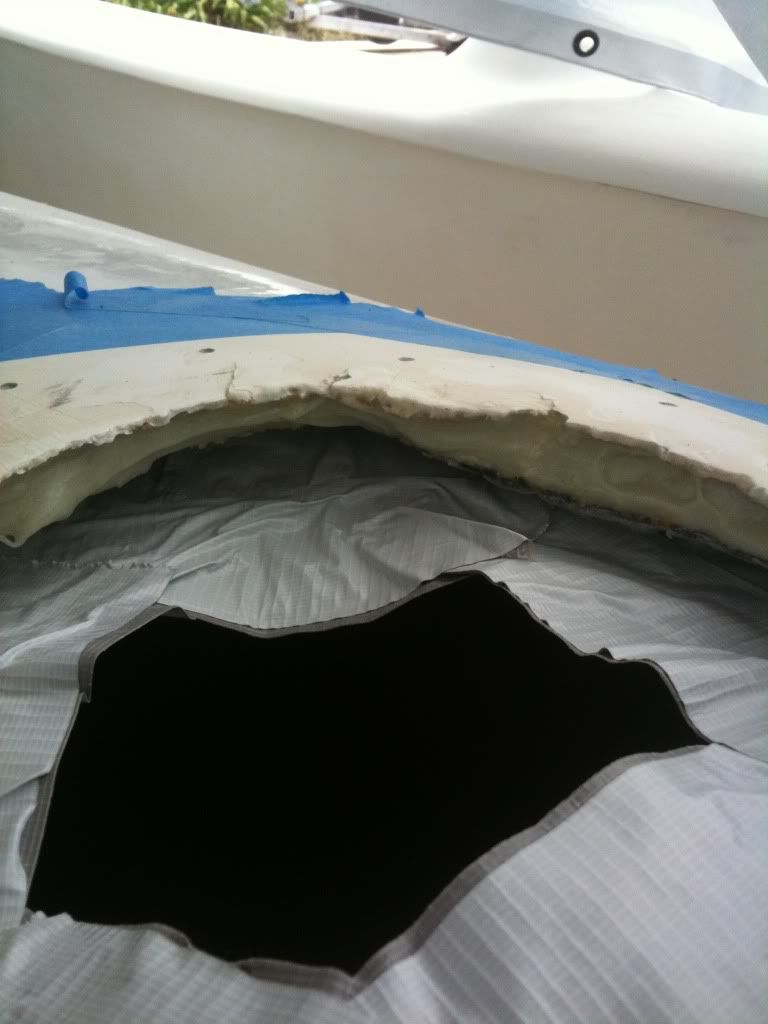 For a repair I drilled a few extra holes in the deck around the access hole and filled it with 105 epoxy mixed with 209 slow harder as its hot as hell here in florida right now and I'm working outside. As a filler I used a combination of the 404 high-density filler and the 406 colloidal silica. I used a fairly liquid mixture that I injected into the drilled holes until it came out of the voids. It keep it in the hole I used some of the blue painters taped.
I then put some mold release on the old access hatch and replaced it in the hole. I filled the space with some more of the mixture described above thicken to a mayonnaise consistency. This was spread into the void and filled in from behind to reconstruct a solid basis of the replacement hatch. I think the end result is pretty good for my first try! This is 2 pictures of when it was just removed before cleaning or sanding. The deck section is much more still and solid then before.
obviously there is a small void which I will have to fill and as mention it isn't cleaned up yet but I'm pretty happy with the results for my first try.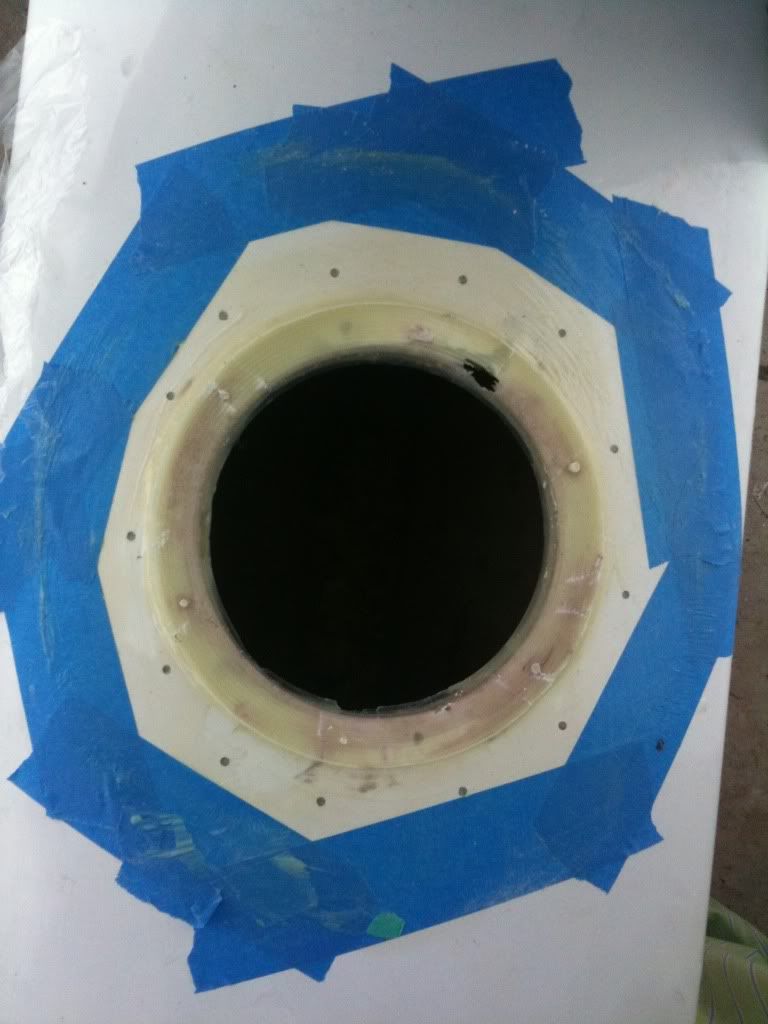 here's that same section shown above after the repair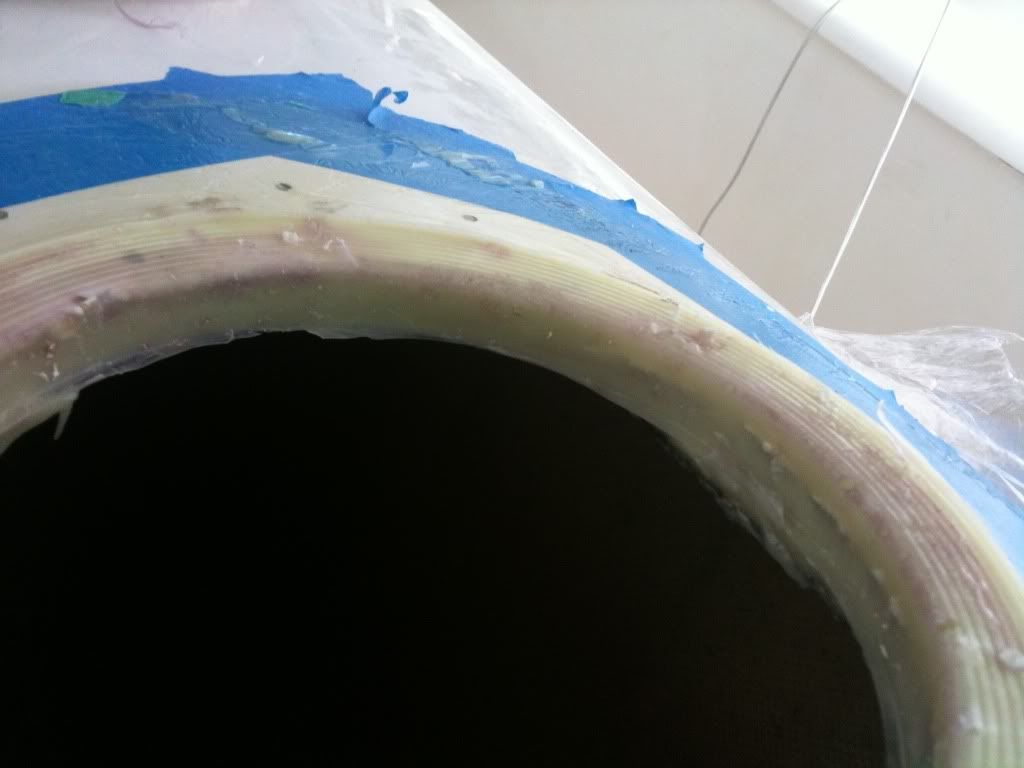 If anyone sees where I may have screwed up significantly please let me know. I plan on sanding it down and shaping it and then eventually gel coating it with the rest of the top deck. With proper preparation west systems is confident that the gel coat with have no problem bonding to the epoxy repair.
I have also been respraying the other hull with gel coat using a earlux 5000 pro hvlp spray system. First attempt was a little rough but its a hell of a spray system for the money.