About this emabrrassing.
Fleet 281 Shark Feed Regatta 2010 Bodega Bay, CA.
SPLASH !!!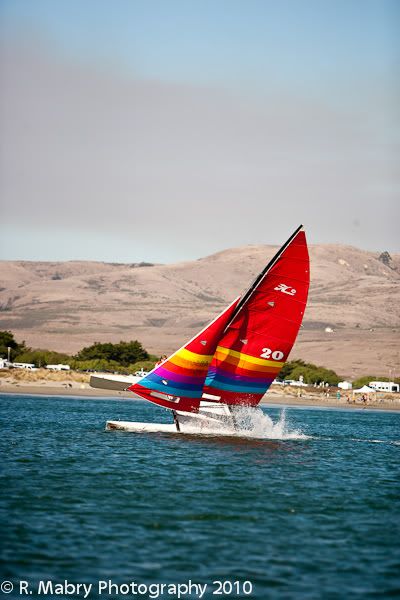 First time in 4 years of racing I fell off
After the initial shock
of being underwater I surface and relized I still had the main sheet in my hand. I was able to pull myself back to the boat, made the mark and held on for a 3rd place finish out of 7 H18's.
Plus I provided a whole lot of entertainment for the chase boat, the photographers and the beach spectaors
.
I wasn't the only one that took a swim that day see the link below.
There was a 16, another 18, a Tiger and a Wild Cat that had problems at that same spot..
Thanks, Sonoma County Photography Group and R. Mabry photography for capturing this moment and the ones on the link below.
http://www.meetup.com/Sonoma-County-Pho ... Id=1079617