thanks, always carry pump
usually for bailing out sit insides that dump along the way!
Ok here is second scupper back on right, notice the defined lip (not a burr) just below this on inside is super thin can dent with fingertip pressure and when I stand to flycast if you leave hatch open and remove bucket 2 things happen 1st it buckles and twist a little 2nd water trickles down scupper on inside (but not a constant leak) depends on where I stand.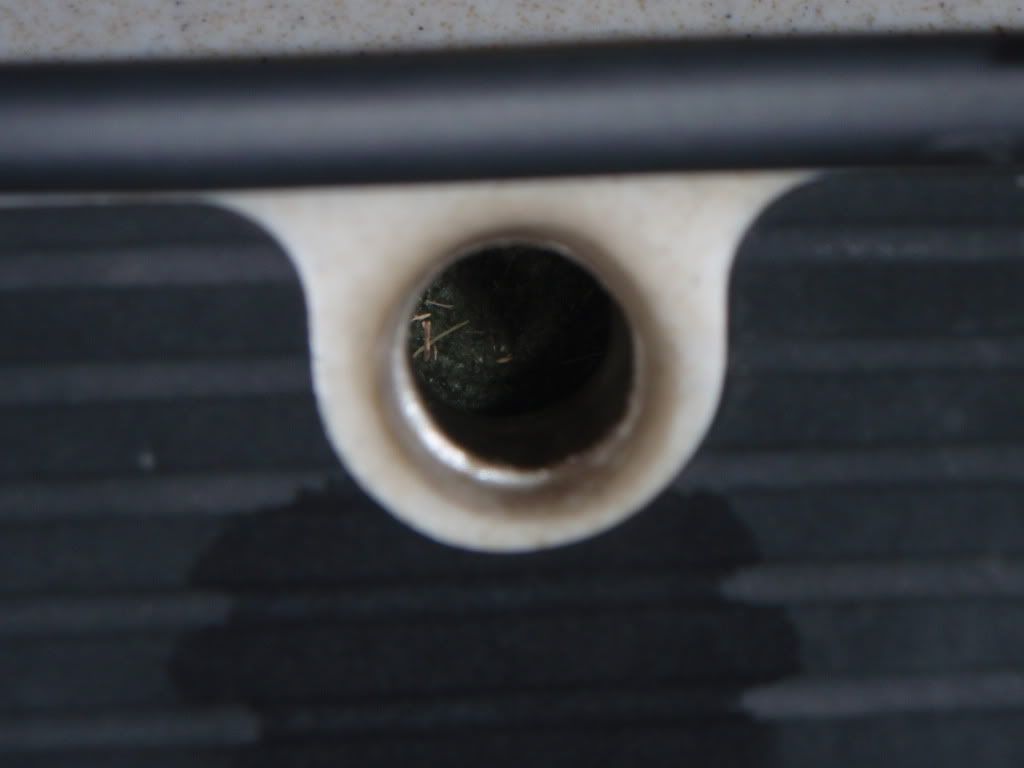 wetness on foot pad is just where I turned it over with water inside, not from leak.