chrisj wrote:
Would I do it all over again? - in a flash.
My sentiments exacty Chris. Coming back was certainly a technical challenge. You real sailers left me for dead. Thanks for waiting. Neither of you wouldn't get a spot on Top Gear where it's more like 'oh dear, your mast has broken in this 40 knot N/easter. See you back at the boat ramp !'
But another fantastic day, thanks to all. To see the new TI in the flesh is an impressive sight. And as a bonus it's good to be part of a worldwide record breaking attempts, 5 1/2 is the biggest amada yet.
I was happy with some of my winter mods. I was sceptical at first that the camera mount did what it was designed to do. But the video shows another story and I think with a few tweeks it may make the cut when selecting gear for a trip. The FlexiBoom also did what it was suppose to, and although it wasn't needed much, I'm sure it will make the cut.
Just downloading the camera now but here is a taste.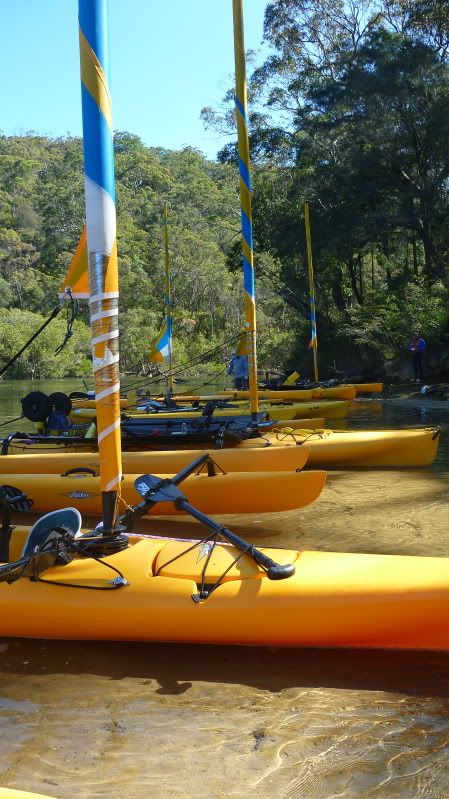 Really there is 5 1/2. Count again !
_________________
Don't take life too seriously................it ain't permanent.