Hohuhu,
Yes. You gonna have to be careful when you pass those supermodels.
All,
Since I already have a bunch of Scotty rodholder parts from my previous kayaks, I'm trying to get them to fit. The issue was trying to fit the flat bottoms of standard Scotty mounts to the curve profile of the TI's crossmember. Inspired by the Harken blocks which used a saddle to securely fit a flat bottomed cleat to a curve, I decided to try something similar.
I started by covering my TI's crossmember with sandpaper and running the previously used plastic cutout along it.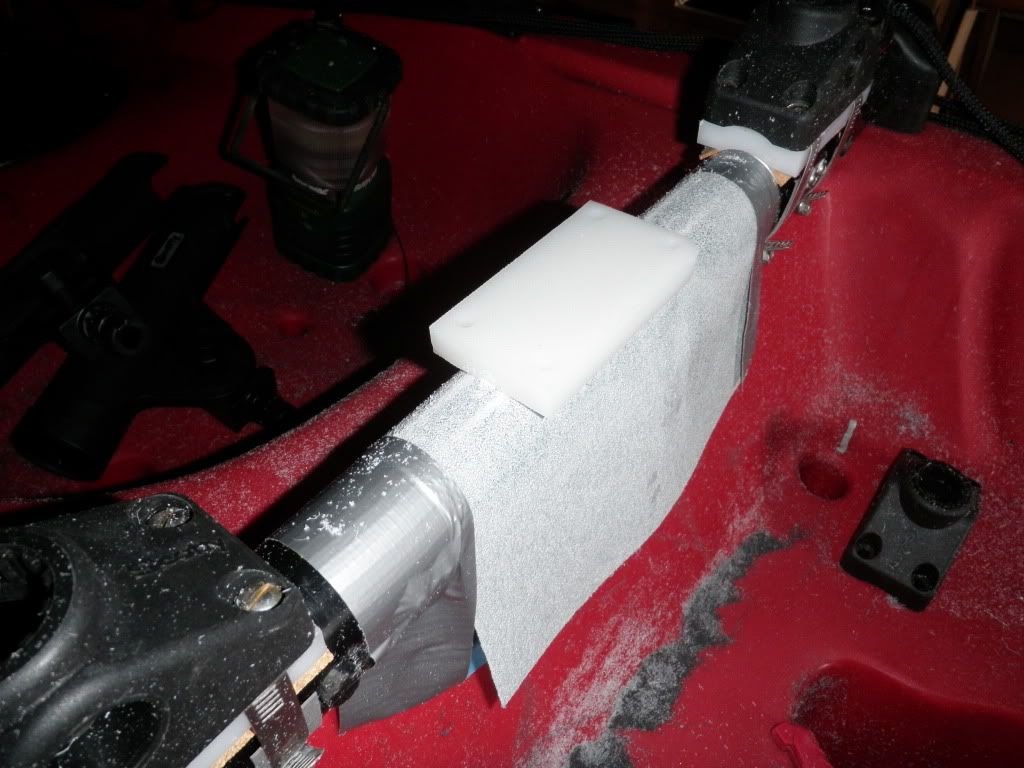 Until I was able to machine enough of the crossmember's profile.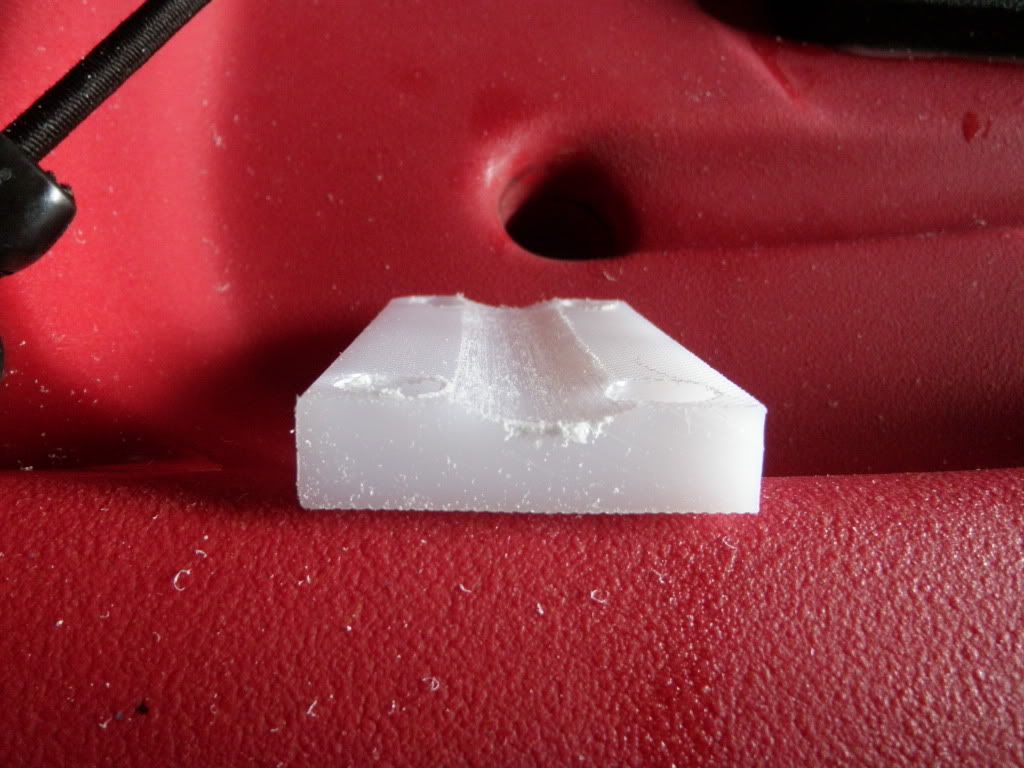 Sandwiching a piece of rubberized gasket material for added friction, I reinstalled the mount. I still have yet to cut out the excess gasket material that's not making contact with the crossmember to clean it up. But it doesn't seem to affect how secure the mount has become. Note, I also added a rubberized gasket material between where the SS hose clamps make contact with the crossmember - to help prevent electrolysis.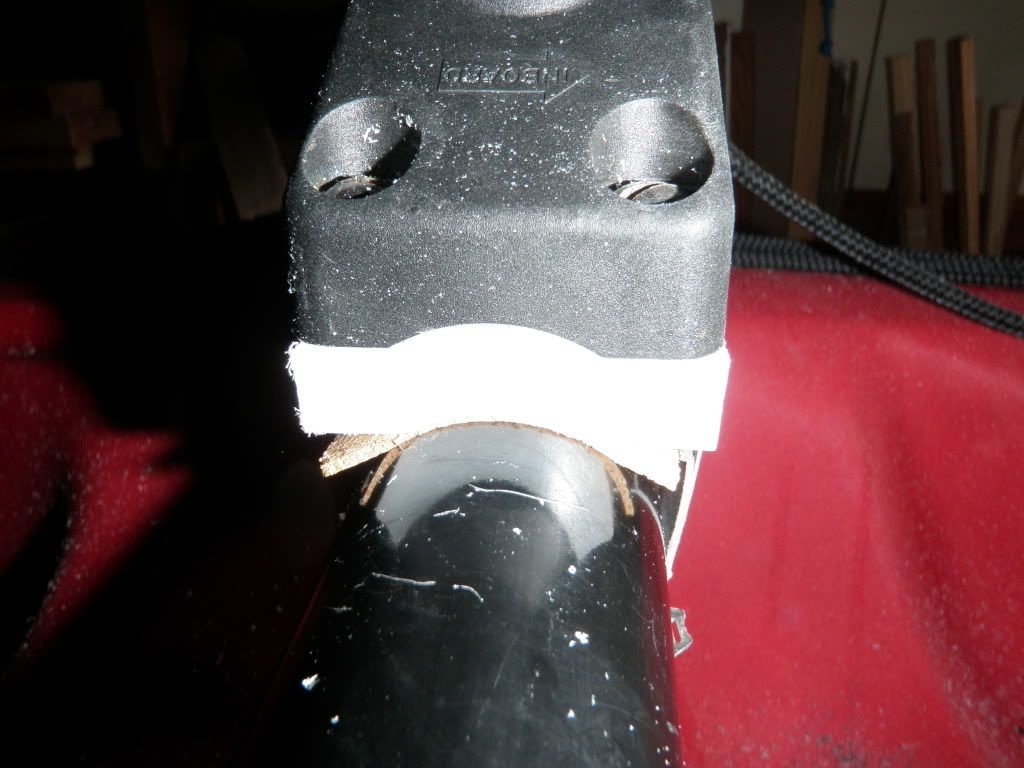 Here's a pic of the entire setup with my FF mounted.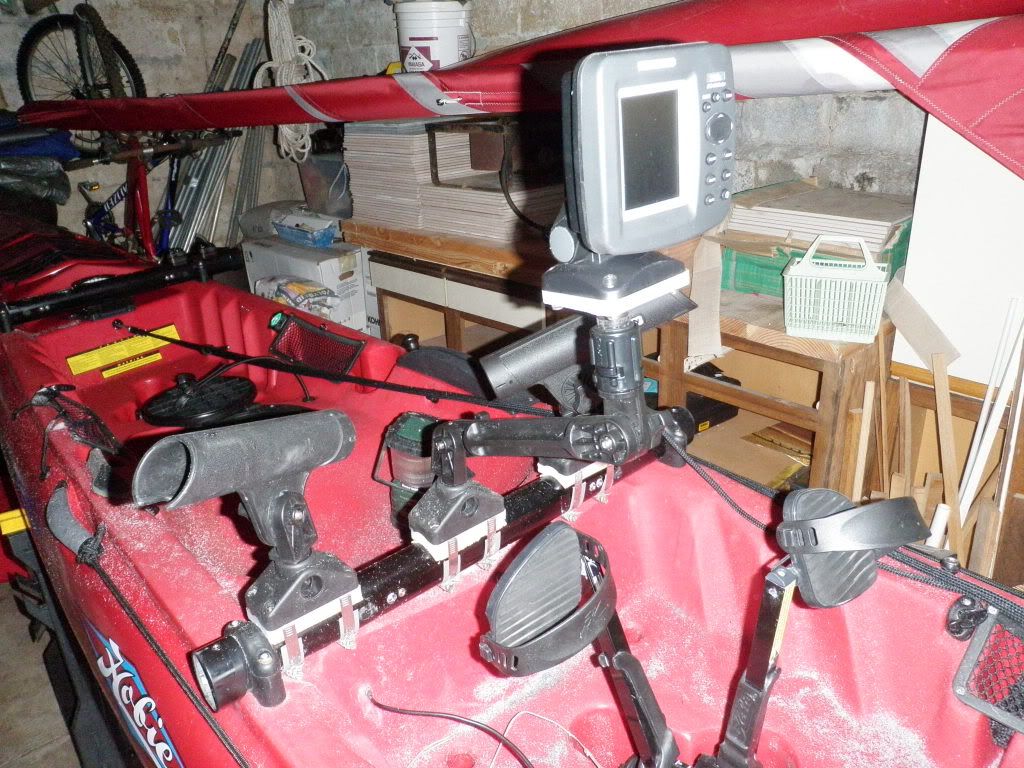 Took it out on a sail yesterday, but ended up being sailing runs in Hilo Bay with friends and family. So didn't get a chance to test it out while fishing. But it did handle the abuse of getting knock around by a few friends and family. Lets just say we tested the weight capacity of the TI.
More testing to come.
cliffs2yak