Rkbarry wrote:
Roadrunner,
Thanks very much. Now THAT is what I wanted to know. Why can't hobie just publish THOSE numbers? It's what one has to pick up and install into the Hullavator that is the issue. I think we all have an approximate idea of what our back's load limit is, too.
Rkbarry (guy who needs to come up with a cute handle if I'm going to continue posting)
RE: Two Hullavators
Here's an OutBack SUV + AI Hull + 2xAma's + AI Sail + Outback Sail + wheelies
... I dont think I would have had issue putting a second AI up there instead of the OutBack BUT - I did disassemble my roof system to determine what all I was working with ... Through the magic of the internet and support forums I was even able to make contact with and gain insight from one of GM's design engineers who worked on developing the back of my SUV/Truck.
While Hullavators have been proven to work with AI's, its not an easy job doing it alone - especially if the lift into the cradles is close to 4' as is the case with my vehicle.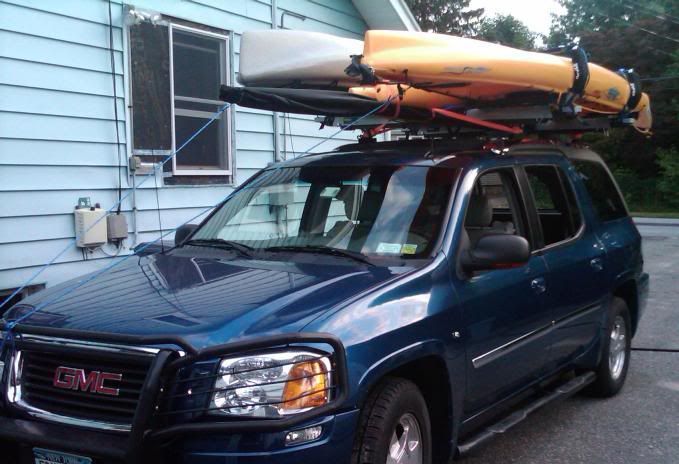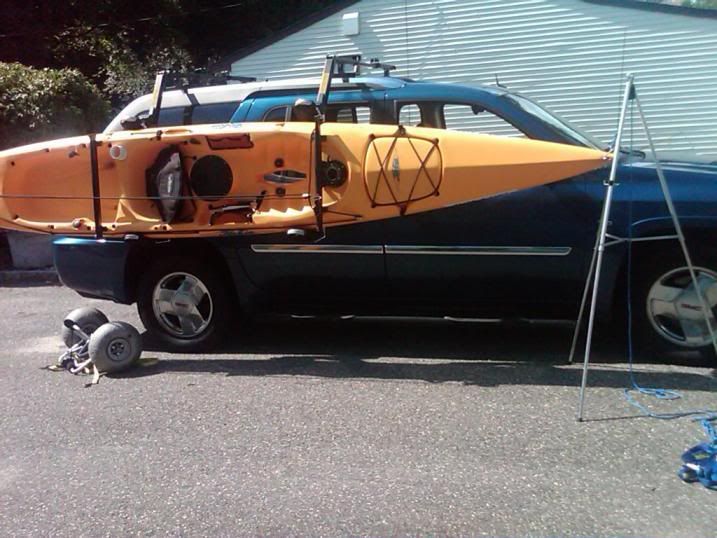 Interesting side note - travelling with this setup on top, over 1100 miles, I averaged worse mileage than when I tow my 69 GS (seen in the garage in the first pic) on a open 2 axle car trailer weighing a combined 6,700# !!!