On Sunday 5th Dec, I'm sailing out from Rathmines park, across Lake Macquarie, through Swansea Channel and out to Moon Is for lunch. It's only 500m off the coast and there is virtually nothing there but a mate of mine is doing some scuba diving there as the diving there is suppose to be pretty good so we are planning to meet up for lunch. If anyone is keen, you are more than welcome to join in.
It plans to be a pretty easy trip of only 22K's round trip without diversions.
Moon Is is just under the 'O' in Pacific Ocean and don't pay too much attention to the red arrows. On the way back, where they turn left to go to Mark's Point Marina, we turn right.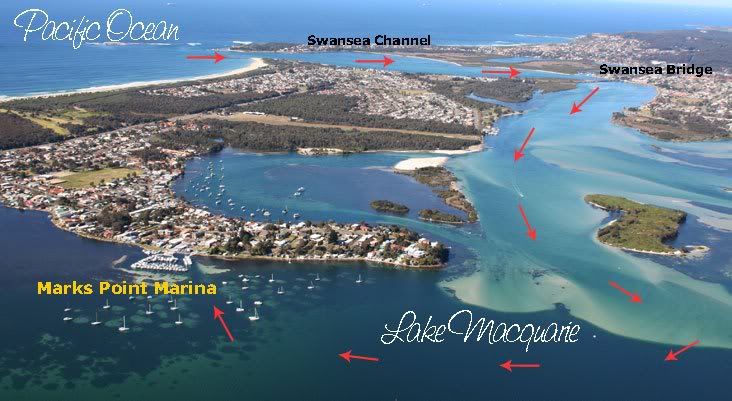 _________________
Don't take life too seriously................it ain't permanent.