Friends of mine rent a place on Captiva Island each Thanksgiving, and this year we joined them down there. It's a great place for an Adventure kayak, not so great for AI sailing due to all the shallow water. Since they dredged open Blind Pass, the explosion of life in there has been tremendous, so it's quite a show of birds, baitfish, predators, marine mammals and even the stray alligator.
So why is this in "Repairs" then?
Though I know better, I left our boats in the water from Sunday morning through Friday evening. This is not sand. Those are all baby barnacles on my wife's boat. They scrub right off at this size, but you can't hose them off.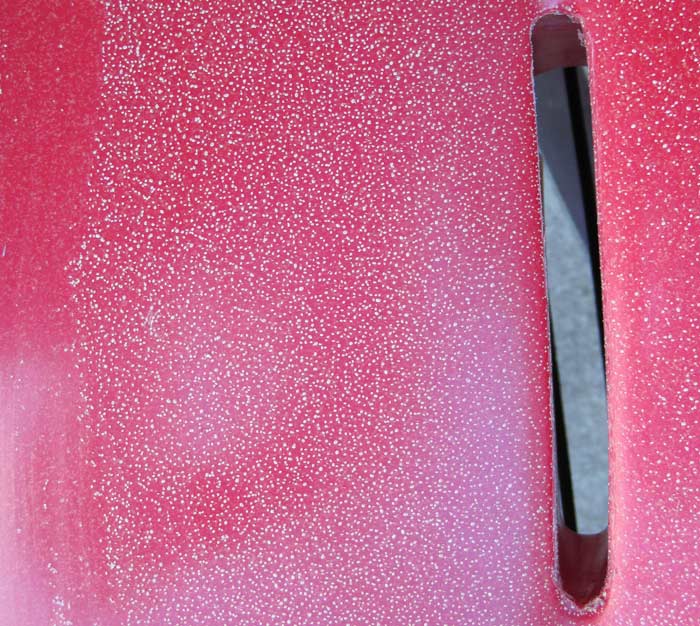 In the course of cleaning my boat, I noticed this.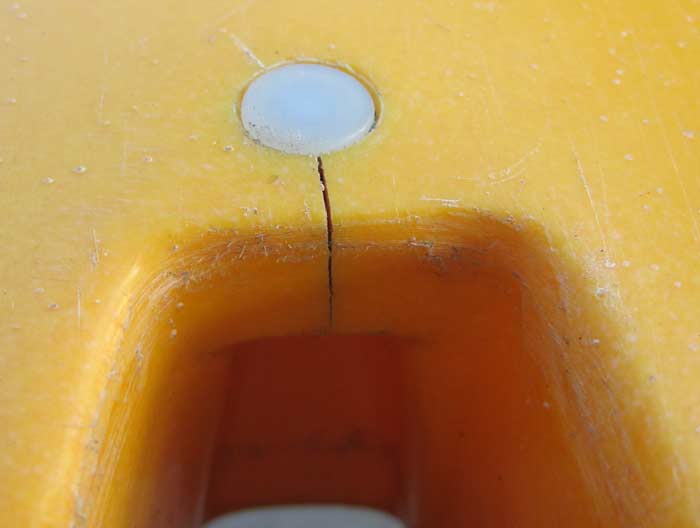 Uh oh!
It's pretty dirty in that crack, so I guess it has been this way for a while. I haven't noticed it, but then, I never look at the bottoms of our boats. They live on the trailer.
So what do I do about this?