We have had several discussions concerning the hull design characteristics of the Outback, the Sport, the Quest and the Adventure. I have said a few times that the Adventure hull is much more like that of the Quest than it is the Outback. I finally got my Quest and Adventure at the same place at the same time so took this opportunity for a pictorial study. Disclaimer-I am not claiming to be a kayak hull designer. These are just my observations/experience.
The Outback/Sport Hull design has a deep center sponson with relatively flat side sponsons. As long as the kayaker has enough weight to get those side sponsons into the water this design gives great primary stability. If not, it can feel a bit tippy. Will it actually tip over? Although possible, the hulls hard chine will most likely prevent it. But, when it goes, it goes, boom, you're in the water. Here is a picture by Apalach that shows what I am talking about for both the Sport, on the left, and the Outback, on the right. Deep center sponsons, wide flat side sponsons and a relatively hard chine.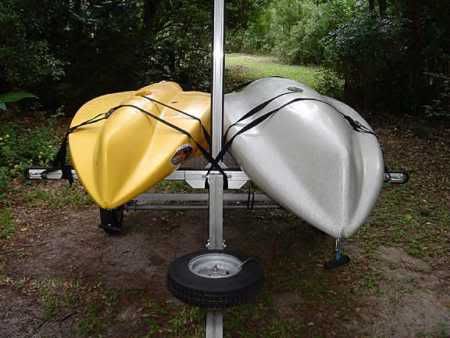 Here is a similar view of the Adventure, on the left, and the Quest, on the right
You see the center sponsons are very little deeper than the side sponsons and a soft chine. I think the primary stability for the Quest/Adventure hull design comes from the relatively flat (slightly rounded?) hull, overall length and a lower seating position (lower center of gravity). The grooves separating the hull into the three sponsons aid somewhat in tracking. Also, I feel the three shallow sponsons account for some of the speed reported for both of these kayaks, less wetted area and less hull resistance. The wide soft chine allows a transition (range of motion?) as the hull rolls before it actually tips over. Have I actually tipped over in either kayak? No, not yet. My time is coming!
More design characteristics of the Quest/Adventure design.
Plumb Bow line
Rear skeg and hull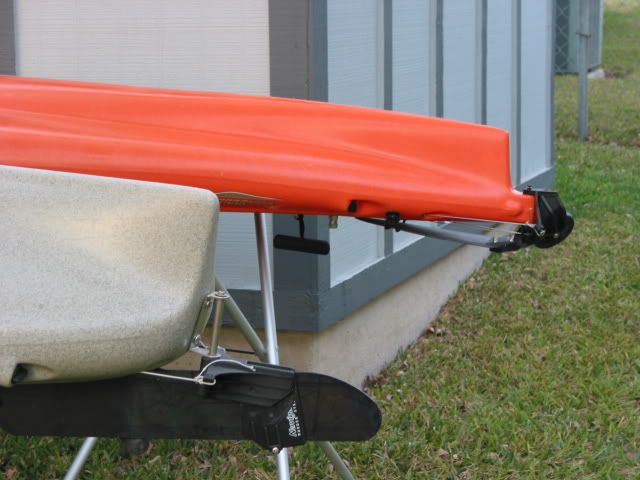 Rocker, superimposed centerline. The rocker is actually very similar but it shows more readily in the Quest because it is three feet shorter than the Adventure.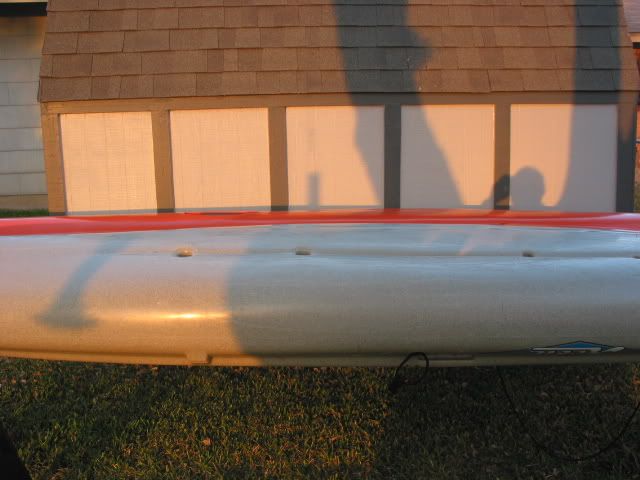 Another hull view from the rear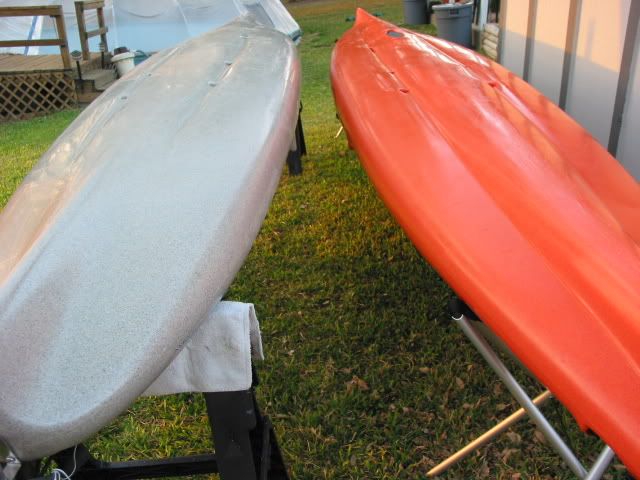 Quest detail
Adventure detail
I hope some of you find this helpful or interesting.
Kyt