Met up with btbrich and sheriff_John today about 11:30 am about 1/4 mile East of the old Dirty Pelican in the upper Texas Gulf Coast............we use to call this area "Between the Piers".
The surf was full of big breakers.........but the seas were calm. It was a gray winter day!
We quickly loaded for launching.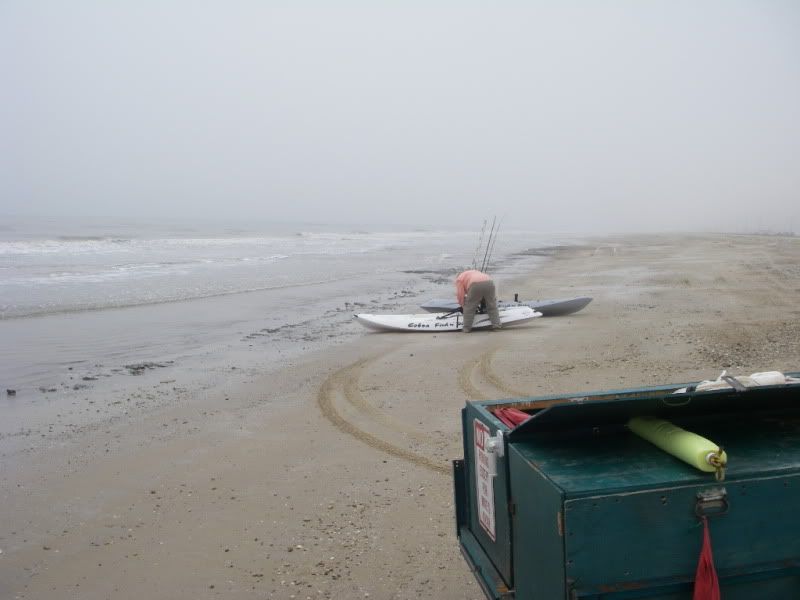 Then we launched into one of the worse launches of 2010. Each of us were totally inundated with these swells as we attempted to get past them. I have never had as much water in the cockpit of my Pro Anger. Once I got past the breakers, the only thing dry on me was the back of my shoulders. Wow.
We paddled out to 12 ft. and anchored up to see if the fish were there. We were sitting in the fog.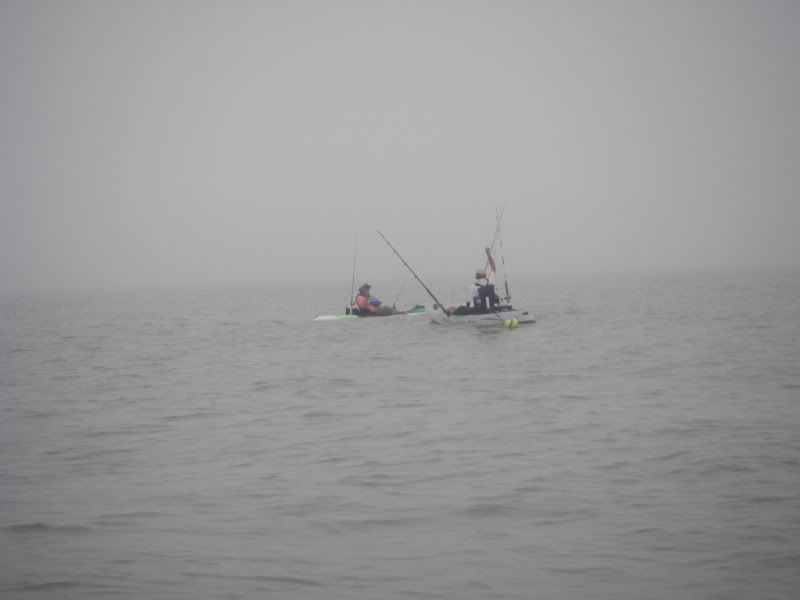 After sitting for about thirty minutes, I finally got a run, hookup and the first bull red was caught........whew, no skunk for me!!!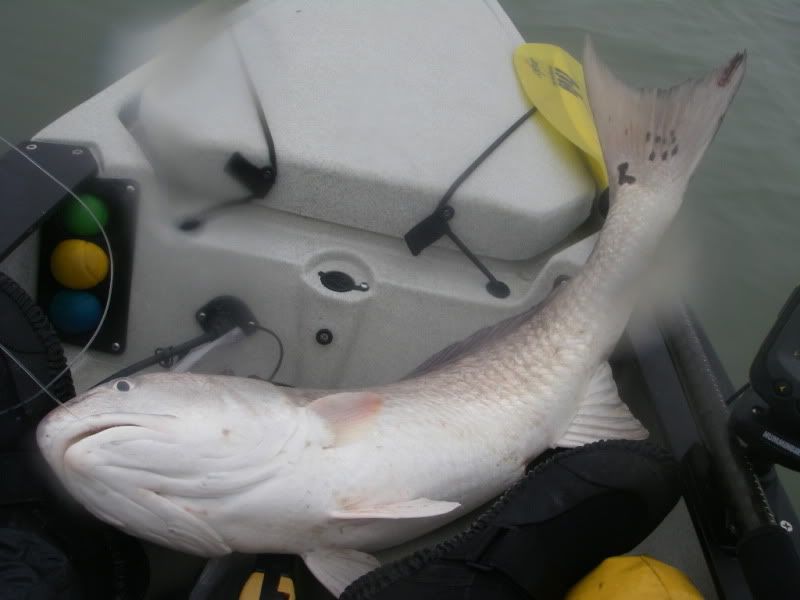 Then Sheriff_John catches a bull red.
And not long after that btbrich lands one too!!!
After about another hour with nothing happening, I decided to go out to 15 ft. and soon the other two fishermen joined me. We sat there for 30 minutes and absolutely nothing happened.
The water temp was 58, winds SW about 4-6 mph and the barometer was 30.08, It was a perfect day....but the fishing so far was rather slow.
So I decided to go shallow and went to 10-11 ft of water and with in two minutes had a double hookup. The other guys were still paddling to catch me and I had two fish on.........one on mullet and one on crab ( the only crab bite for the day).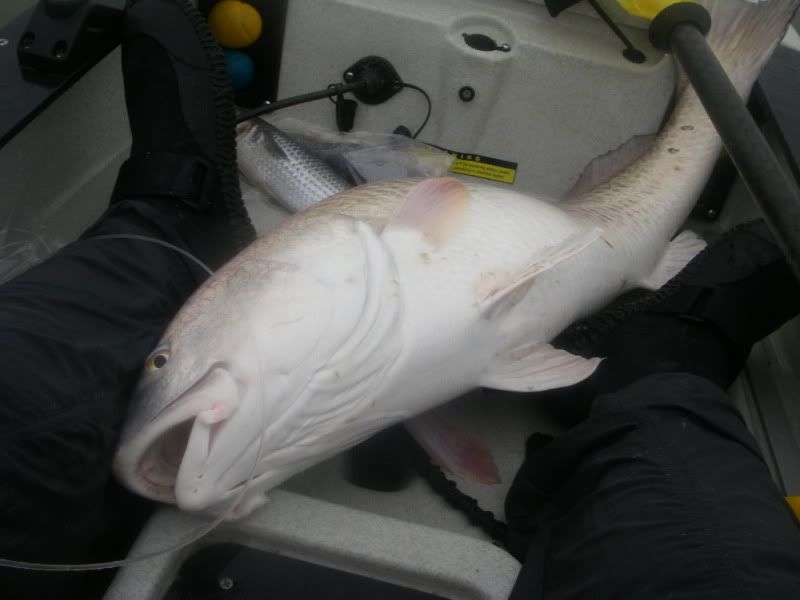 Btbrich and Sheriff_John anchor up and btbrich soon had a fish. The bull reds were snubbing Sheriff_john, for the moment. This was the only sun we saw, all day. They were a ways from me and you can barely see the fish in btbrich's lap.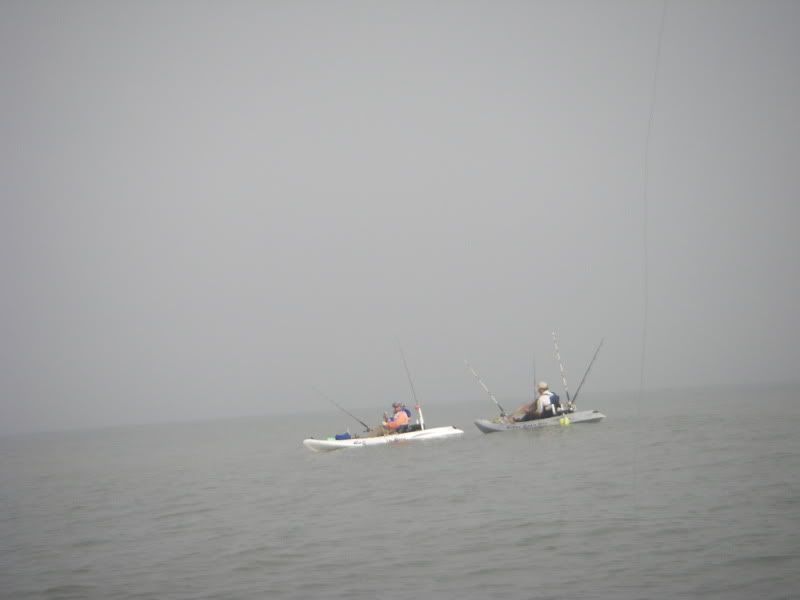 I catch a couple more!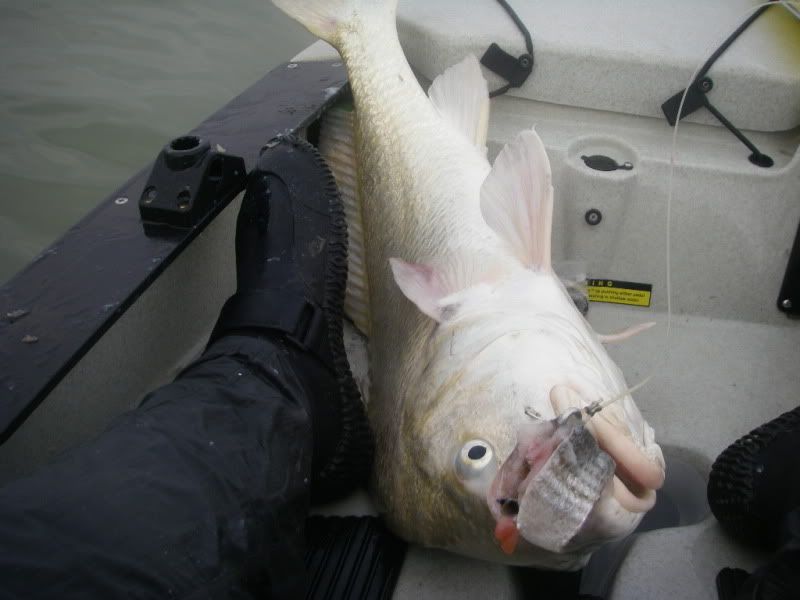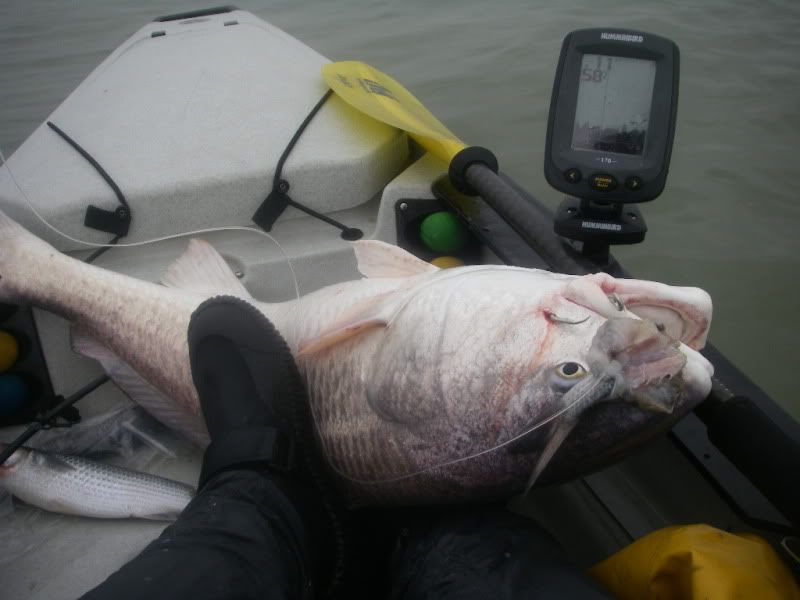 Btbrich and Sheriff_john decide to go even shallower and the pull up anchor and paddle in another 100 yds.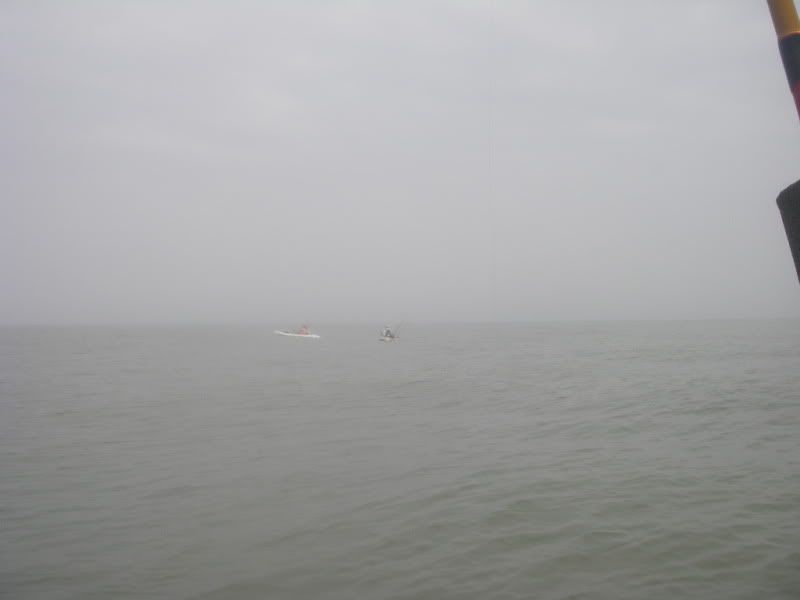 Just as they are leaving I get this timid peck on my line and I hook a fish. It acts funny as I reel it in and I land a big ugly, caught on a mullet.............done it before but not on a regular basis.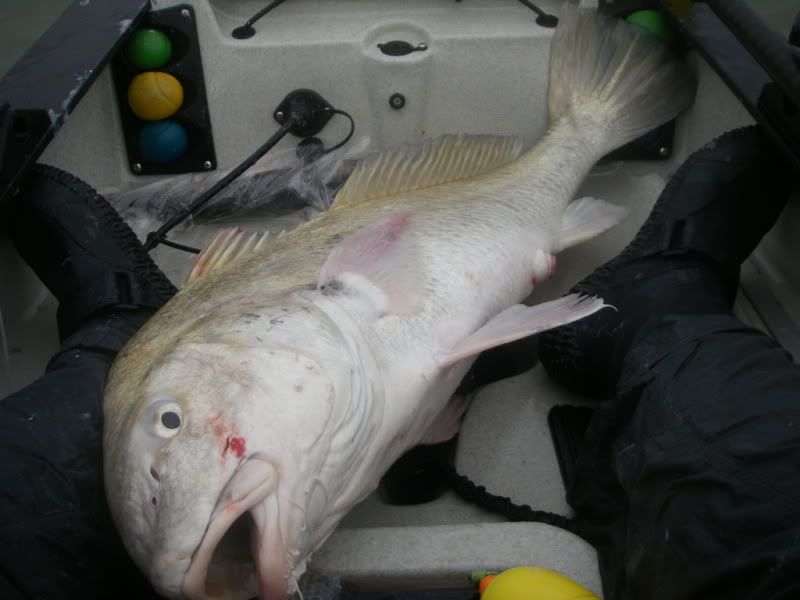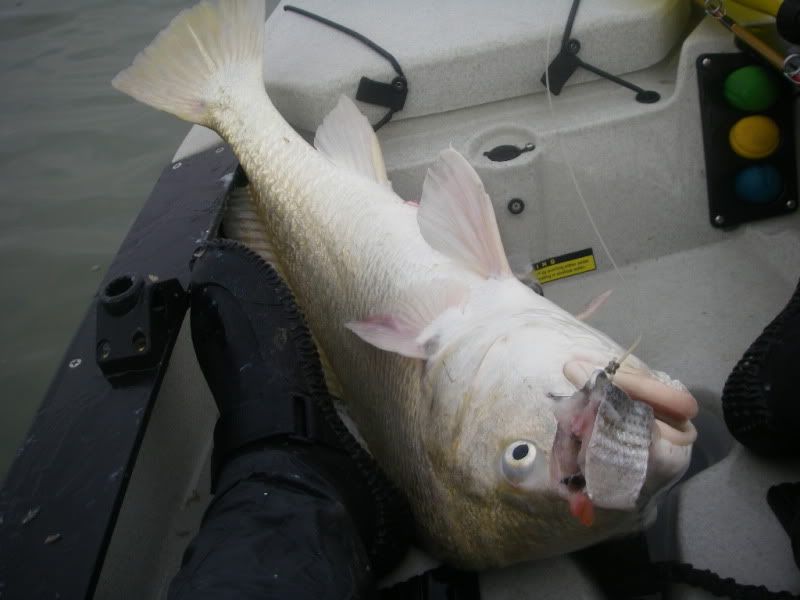 Then it all just stopped for me................I sat for another 45 minutes and then reeled in and called it a day at 3:45 pm.
Left the other two guys fishing and I paddled for the beach. Let me tell you the large swells were still there, I got completely swamped paddling in.
It was a good weather day and I left the beach at 4:30 and the other guys were still fishing.
I hope they caught more fish!!!