I received a Hennessy Hammock for Christmas and finally had some time to construct a support struture. The design was simple. I was so impressed by Chris's design and setup, I just copied his. I ordered the Explorer hammock with the larger hex fly and Hennessy have a holiday special where they are throwing in an extra hammock and snake skins. Brilliant deal.
The AI Penthouse.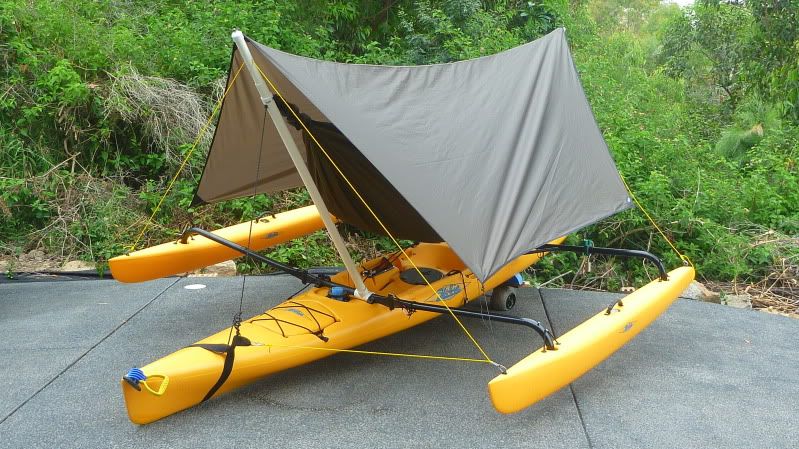 I used 40PN12 for the main outer supports but glued a 32PN9 into the middle
( perfect sliding fit )
to give it some added strength. The top 32PN9 extension here acts as a attachment for the fly and also the guy ropes.
I probably need more photos to explain but I have slit the pipes so that the hammock rope goes through the centerline of the pipe and this locking ring locks the connection together.
Stainless snap clips are used to connect the guy ropes from the support pipes and fly.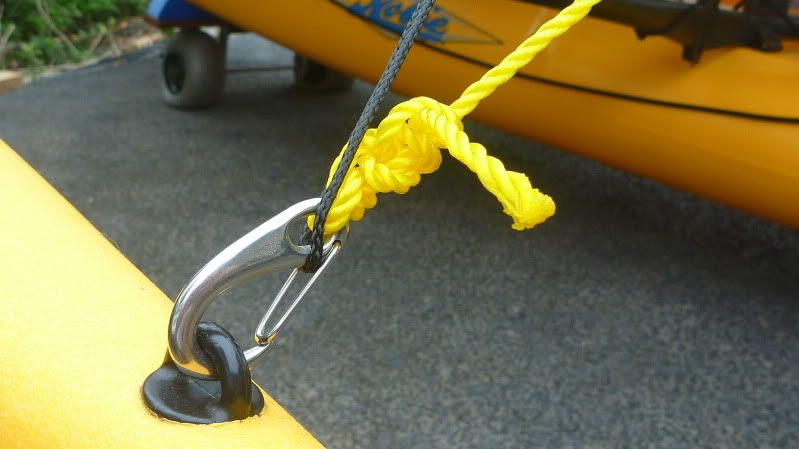 One thing to note, if you are considering something similar, due to the AI's mast support being on center, the hammock pipe support has to be off center. Therefore to keep all support attachment points in line, I have attached the front hammock rope strap off center as shown. This seems to keep equal tension on all guy ropes meaning that the pipe supports are not leaning to the right or left.
If the sun comes out over the holiday period, I'll see if I can get a video of the setup but I reckon under 5 minute is easily achievable.
_________________
Don't take life too seriously................it ain't permanent.