Anchoring
Sit on tops (SOT) have a lot of freeboard and I am getting a little tired of the wind dragging my anchor. I would prefer a Bruce Anchor but it wouldn't be storable inside the hull of my kayak. I have wasted money on the small 1.5 lb and migrated up to the 3 lb. folding grapnel anchor. The pacific coasts shelf falls off too rapidly and fifty foot of anchor line is of little use. At times I need to be able to get away rapidly without retrieving the anchor (fishing).
Starting with a kayak strap I attach a short line with float so if I leave I can find the anchor on return. Next I have 100 ft of quarter inch three-strand nylon line. Then I have four feet of stainless steel chain attached to a one-eighth SS wire rope (trip line for the anchor) attached to the bottom trip eye of the anchor. I am using plastic tie straps as a break away device to trip the anchor.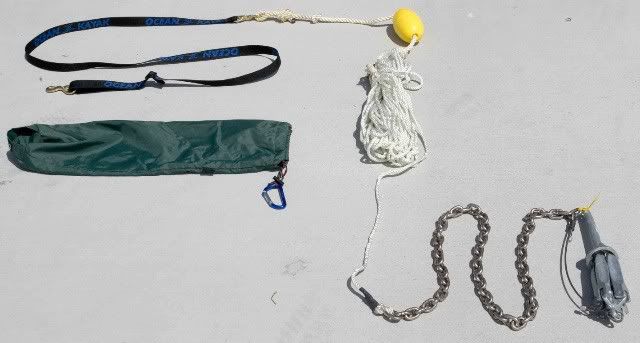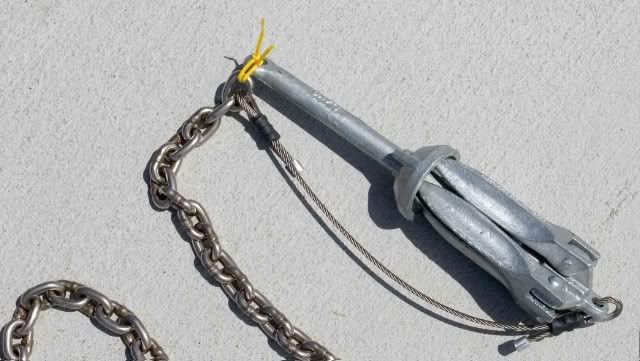 Is there a better system out there for small kayaks that won't exceed the kayaks load limit?
Thanks all,
OffRoad