I just returned from the WaterTribe 2011 Everglades Challenge start in Ft. De Soto Park, St. Petersburg, FL. It was a windy but beautiful day. I'll post some pictures of that event elsewhere, but here are pictures of the new Hobie AI/TI rudder on display at the launch.
Three of the new Hobie TI rudders.
Down:
Up: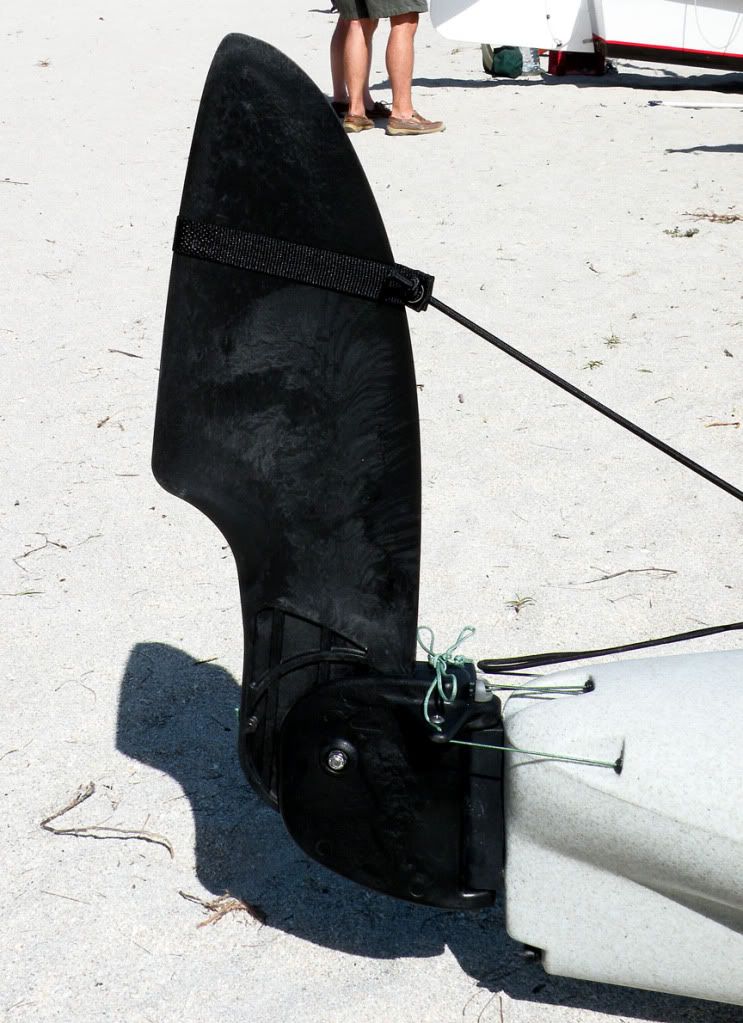 New rudder on an AI: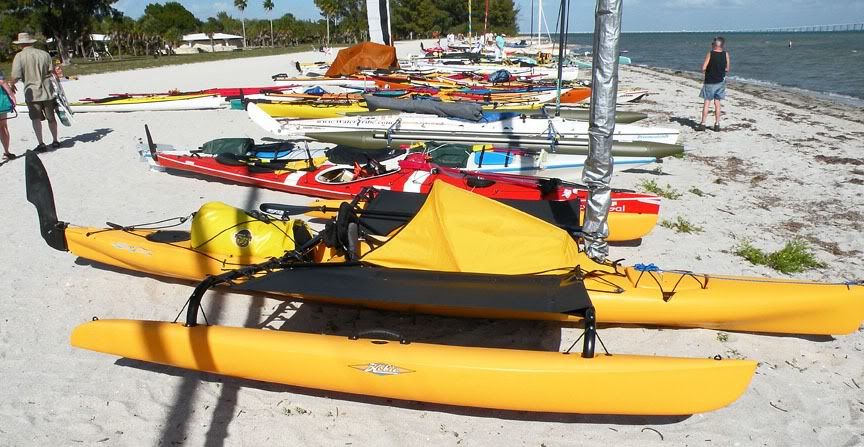 Jim Czarnowski, designer and head engineer of the Hobie Tandem.
The rudder is about 19" (48 cm) long from the housing to the tip, and about 8" (20 cm) width at the widest point (measured with my checkbook, literally--3 checkbooks long, 1.25 checkbooks wide.)
Jim emphasized that this is still a prototype, but, since he was willing to distribute about 7 of these to the competitors in the WaterTribe 2011 Everglades Challenge AI/TI, it must be nearing completion of that stage.
Unlike the original T&S rudder, this looks like a winner.
Keith