Can't seem to find much info on tethering gear to the AI or TI. I've just knocked up 6 tethers so I thought I'd post a couple of shots to show what I've done. At under $5 each, they could quite easily pay for themselves in tethering cameras, drive, paddle, cart etc.
How much is a Mirage drive worth ???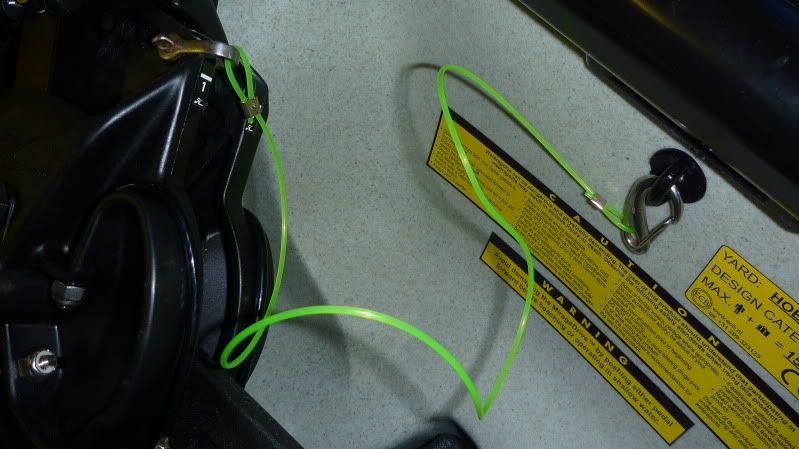 The green line is 2mm whipper snipper / strimmer / edge trimmer line. It's nice and strong and has the right stiffness so that it doesn't tangle.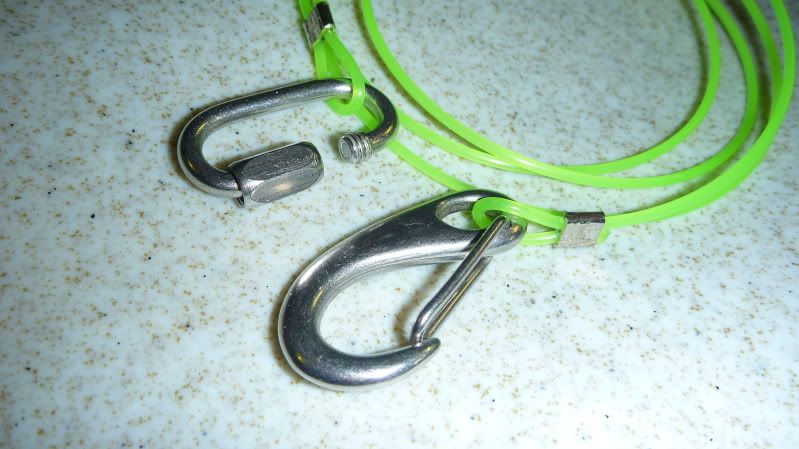 The swages are nickel coated copper about 30 cents each. The snap clips are stainless and about $3.
Do you do similar or is there a better idea out there ?
_________________
Don't take life too seriously................it ain't permanent.