Took the AI out the other weekend for it's first run. Winds maxed out at 12 knots so it was ideal for the maiden voyage. As you can see, it didn't start out ideal, but it eventually cleared and all was good to go. I was also trialling a new adjustment design on my cameras gimble mount. Didn't really work so I took it off after the first few clips. Sorry if you get seasick.
Pretty happy with all the new feature so far. I like the new knuckle joint. It feels positive and seems to have minimal noise. Just hope it stays that way.
The rudder was clunking for most of the trip and at times turning into the wind. I only found out after that it wasn't properly locked in even though the bungie was on. Still having problems with the adjustment as the 'Down' pull won't lock it in, and if locked, the 'Up' pull won't pull it out ??? Any thoughts anyone? Is it all in the drum adjustment ?
The only complaint really is the furling cleat has been repositioned directly behind your right foot on the drive. How annoying is that ? I can see why, so that it's a more direct path for the furling line from the sail to you hand, but it couldn't be in a worse spot for access if you sail with your drive in. If it's any conciliation, I'm sure whoever signed off on the reposition went 'woops'.
I also just noticed that I videod the new handle splash guard actually working.
But generally these minor complaints are trivial and fixable and at the end of the day you couldn't wipe the smile off my face, so thanks again Hobie for another good product.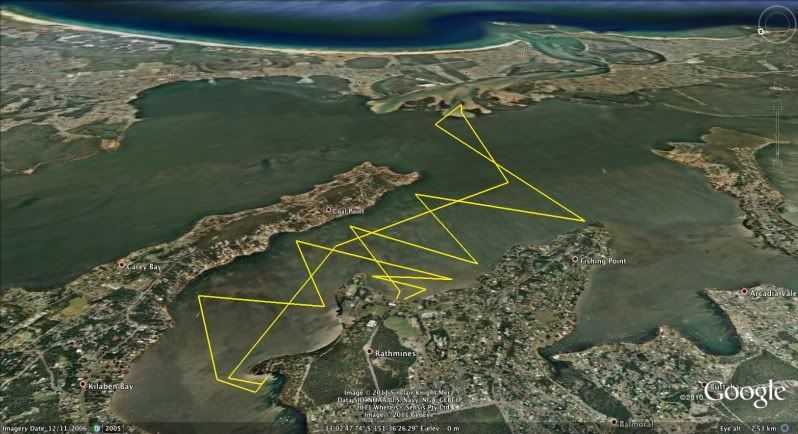 _________________
Don't take life too seriously................it ain't permanent.