Had a spare couple of hours at the weekend and with expected winds of 16 knots how could I resist. The winds didn't eventuate at all but it was one of the warmest days for the last few weeks so it was a good time to try out the new tramps. As you can see from the photos, there wasn't much excitement but I just thought I would share with you some pics of my local area.
Map of route
Wangi launch site
Pulling up to Pulbah Island for lunch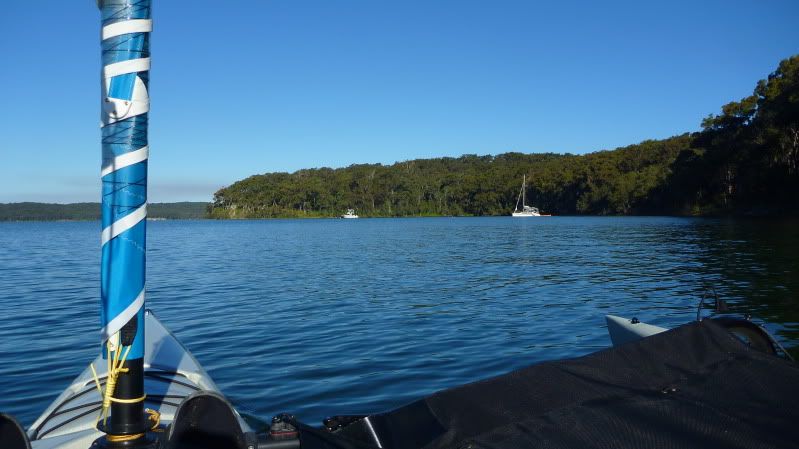 Wangi Point looking South East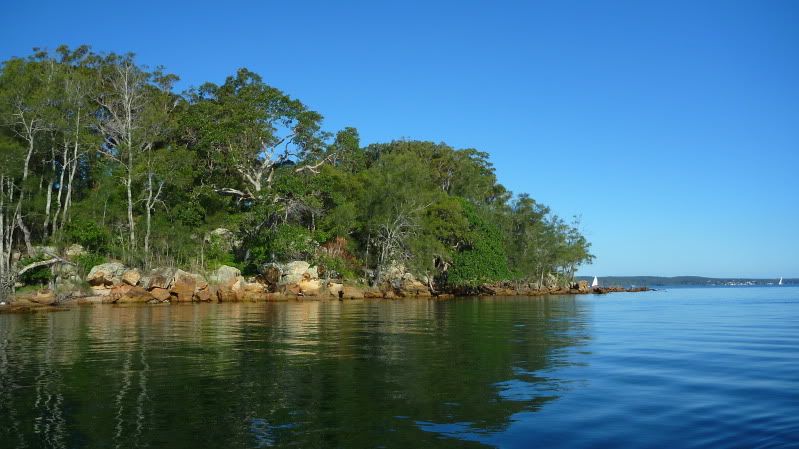 Wangi Point looking North West
Coffee Break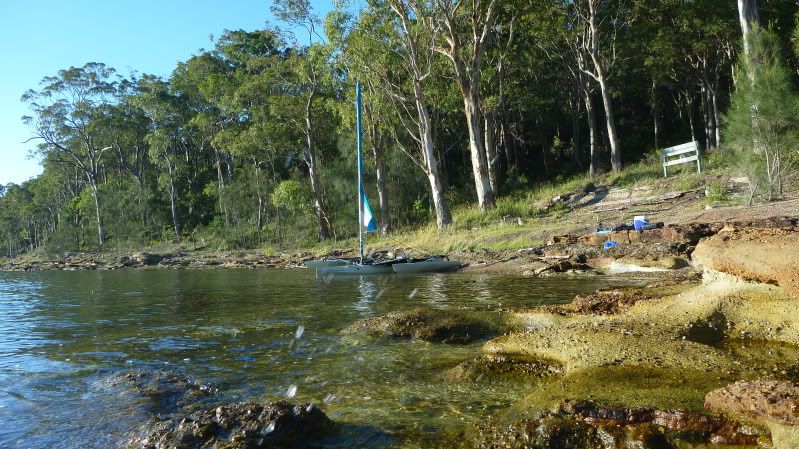 I haven't made my mind up with the tramps yet. I think they have there place and on an overnight trip they would definately come in handy for storage but personally, I like to actually see and feel the water. They seem to be too big a surface area, take away a bit of the sportiness and thrill, and turn it into a cruiser,
( or aircraft carrier )
.
I may change my mind when I get a few more years on me and feel like sunning myself out on the poop deck with a coktail.
_________________
Don't take life too seriously................it ain't permanent.