Sometimes you can't see the wood for the trees. Wangi Caravan Park is ideal.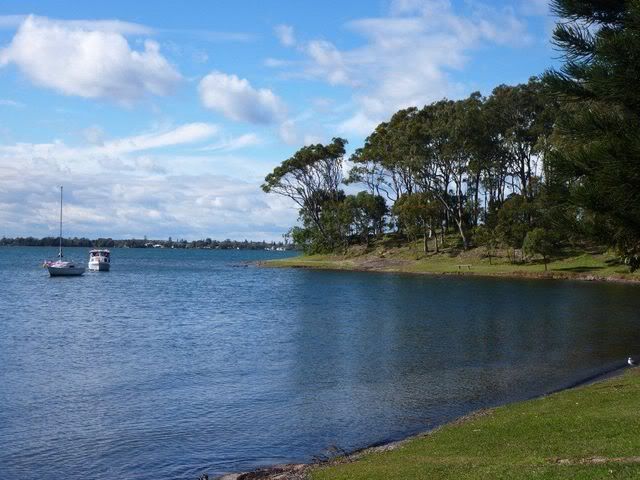 Designated grassed tent camp site, shower block, bbq's, safe car parking, AI's close to tents at the end of the day, etc, etc. It's about 5 minutes from my house and I didn't even think of it. 'Duh'. Say the word and I'll start a thread ?
Here is a view looking South with Pulbah Island in the distance.
_________________
Don't take life too seriously................it ain't permanent.