Rigging (Carabiners)
A fishing story
I have been out all day sailing along looking for that elusive school of fish. The wind is almost nonexistent and I am just pedaling along. I have one hook in the water up front and trolling another when I come upon a school of mackerel so thick you can walk on them. Holy mackerel the trolling rod looks like its going to snap and the one I'm holding just got a strike. The wind picks up and the sail is tipping me over. I look at the mainsheet and it seams to be tangled up between my icebox and milk crate of fishing gear. What do I do!
Well if the mainsheet is tied to the sail I will have to drop the pole and try to untangle the mainsheet.
If I had installed a snap hook (carabiner) it would take two hands to release the sail, little better than tied. Easy to attach, difficult to detach under load and can come undone accidentally unless you use the locking type which would take more time to open.
A snap shackle is easy to release under load especially if you attach a lanyard to the pin and you can use just one hand. Yes it's on the pricey side compared to a carabiner but the pole I use is a lot more.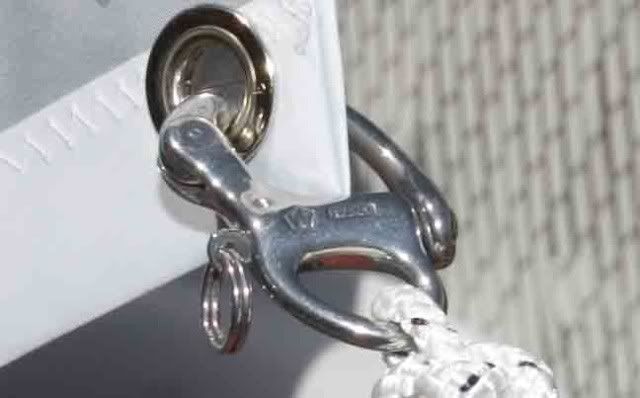 In the last thirty years I have been an OSHA crane inspector. Load testing was part of my daily routine. One thing I learned was Never Trust fittings from China even if they look good. All carabiners I have load tested even ones made in the good old USA have failed. Its not that I don't use them, I have then tethering dry bags under the deck and some on my fishing vest for equipment quick hooks.