Just my 2 cents...
Other than having to back up or when beaching the PA...I really do not use my paddle much either...BUT, want easy access to it when the time comes. I leave it set up with the "T" handle and just tuck it under the back bungee cord. I do not use the clip, just rest the handle behind the stern side handle bar.
(stays secure enough)
This works well for me and is easy access putting it back too.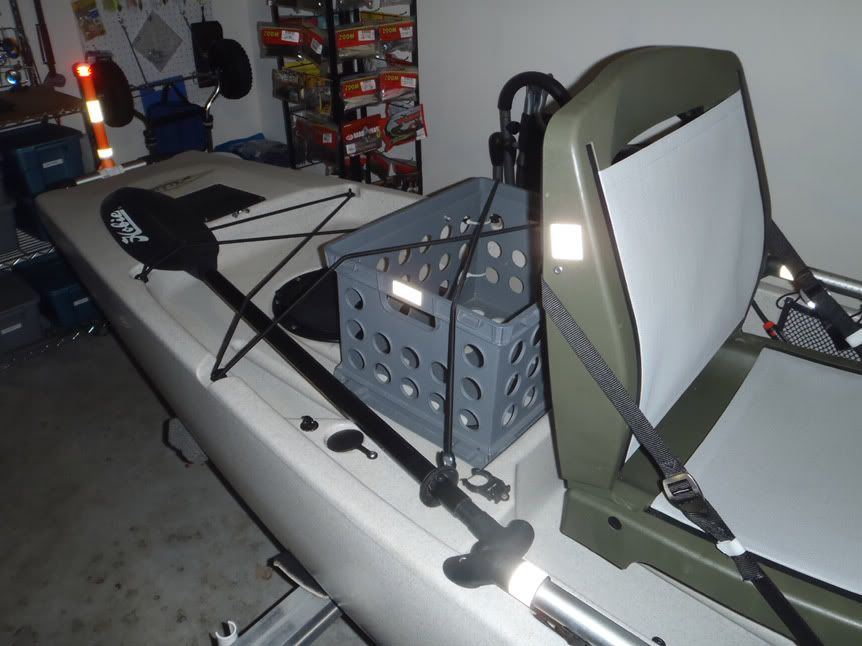 Stay safe my friends!