Understanding that Matt's word on the cover is the official one, I personally bought the cover with our TI for the express purpose of using it while trailering long distance -- and it suffered no damage. Here are the "before & after" photos from March.
Packed up and ready to depart from Newark, Delaware.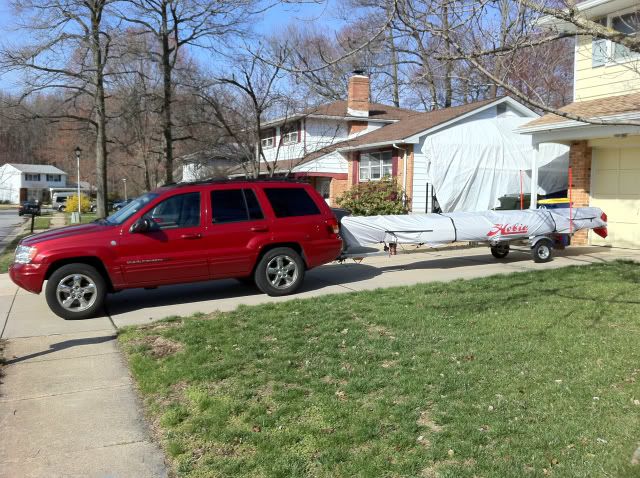 Arrival in Florida,
Granted, at that point the TI still had its twist & stow rudder. I'll find it difficult to cut a hole in the cover so it will fit over the new rudder, so I may try the option of removing the rudder pin for our next long trip. We don't use the cover for short day-sailing hauls.