The forward crossbar on my TI is sliding side to side under normal sailing loads. Many times when I tack, the crossbar shifts to leeward with a loud "THUNK."
This is NOT a V-frame problem because the forward crossbar is not directly tied in to the V-frame. Instead, the crossbar is only strapped to two plastic saddles that are bolted to the hull atop the V-frame. The crossbar is only bolted to the top of the mast receiver with two hex-cap screws. Nonetheless, these aren't sufficient to preclude movement, as they move with the crossbar. See sketches & pics below.
The movement has not caused any damage or problems yet, and NONE of the parts on the mast, crossbar, V-frame, etc. are showing ANY wear. Moreover, ALL components and fasteners are TIGHT... like a tiger
. The V-frame, its turnbuckles, and jam nuts are NOT loose, and none of the bolt holes are elongated.
Overview Sketch of Normal Crossbar Position: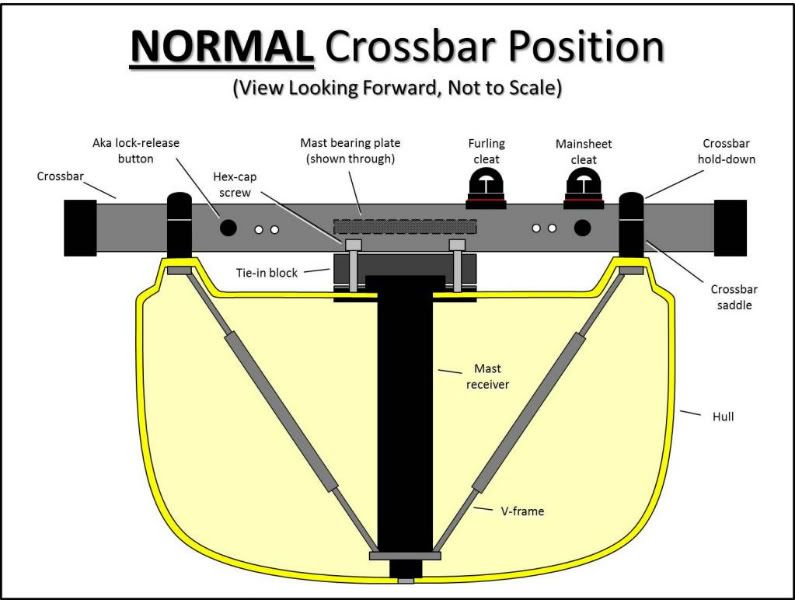 Crossbar Sliding to Port and Distorting the Hull: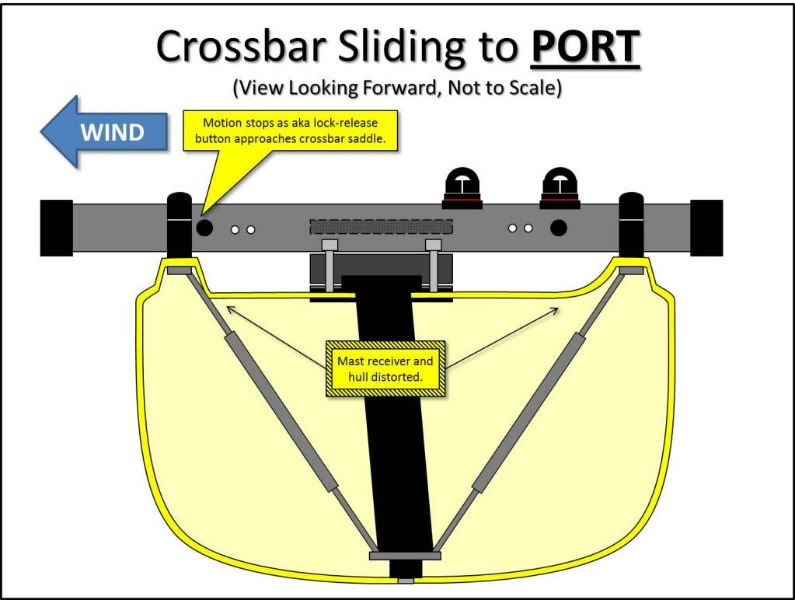 Crossbar Sliding to Starboard and Distorting the Hull:
How would YOU fix this problem? Here's a blank drawing template I'm providing if you want to make a suggestion or two. Any ideas would be GREATLY appreciated!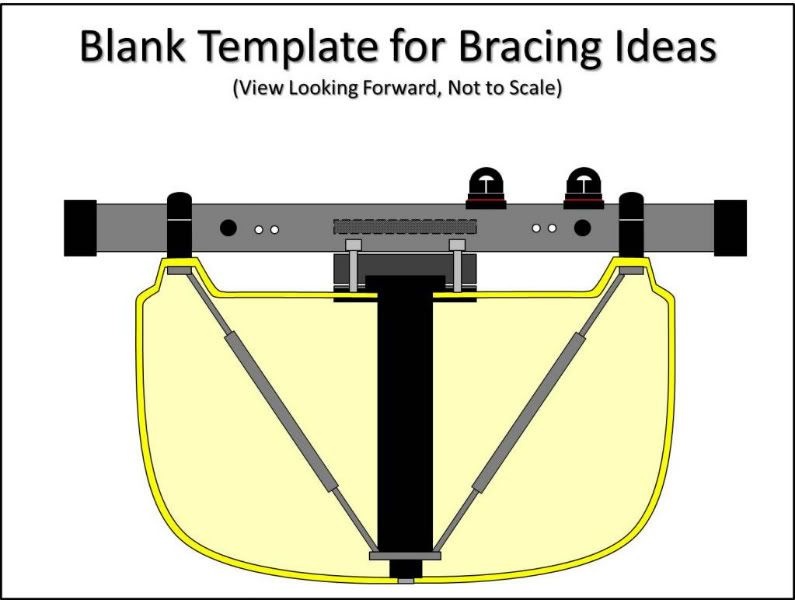 The top of the V-frame is under these two brass blind nuts embedded in the hull. The crossbar simply rests in saddles that are bolted to these nuts. Nothing here is worn.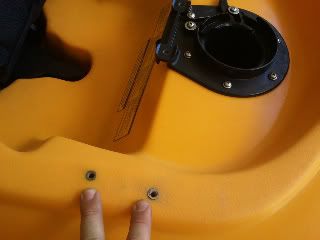 Here's the Tie-in block and mast receiver. Nothing here is worn.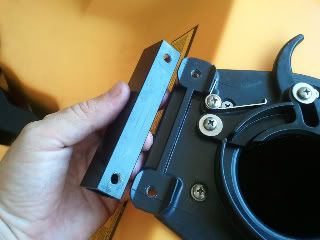 Here's the underside of the crossbar, and the two hex-cap screws. Nothing here is worn.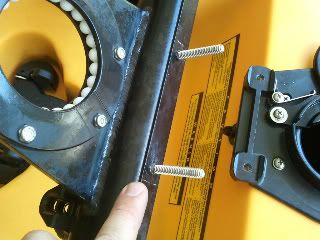 I suppose it's possible that this motion is normal and even necessary, as in the way a highway bridge must flex under load. Once a bridge stops flexing, it's dead and will soon fail. However, I suspect that this motion is in fact a problem that will only get worse with time and cause a major failure. Besides, I'm tired of listening to that "THUNK" noise when I tack.
Looking forward to ANY ideas. I'd especially like to hear what the designers at HOBIE think of all this. After all, this is a major component that's critical to the boat's function. Thanks in advance!