Thanks Bill!
Ok, stepped the mast this weekend ( hope that it the correct terminology) to start really seeing what I need, don't need, and need to clean up. Process was really easy after seeing the video form the original owner and achieved it myself in about 15 minutes.
Questions:
1) On the picture with the boom, what is that big bolt hanging down? I have never seen this before
2) on the picture with the lines, owner has these ropes hanging down that are supposed to go around the mast to what he said "shape" the sail? Never saw this before and looks overly complicated so I am planning on removing. Are these necessary since Ihave looked at most videos on the netr and can't find another 21 se with these on. I really want simplicity and ease of use, this looks really bulky in the video and seems to be in the way when he is raising/lowering the sails.
Thanks
Kenny
Stepped: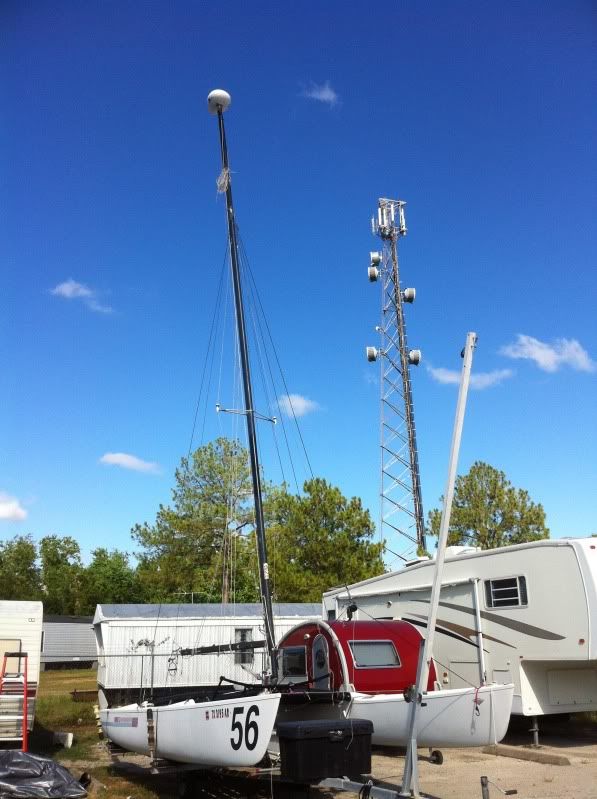 Boom: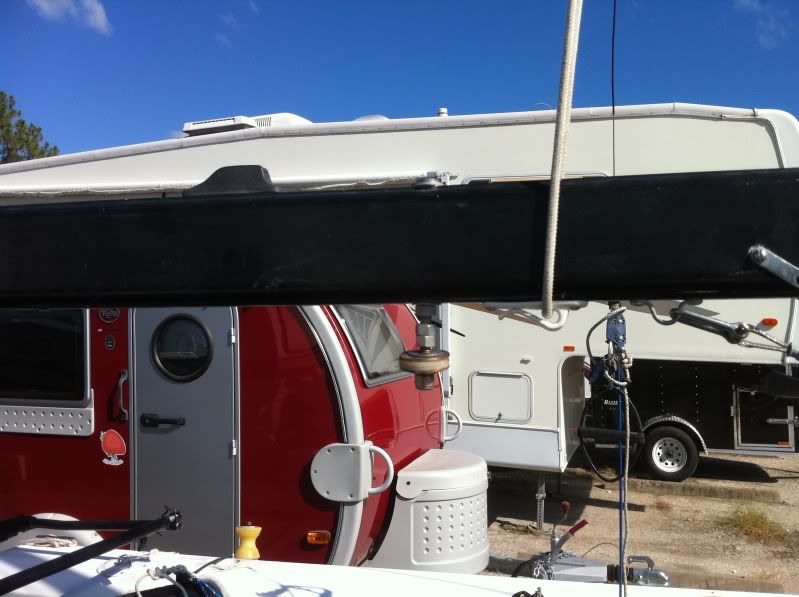 Lines: