Took the Hakas out for a deepwater fishing run last weekend and enjoyed them muchly. This was on the north shore of Oahu.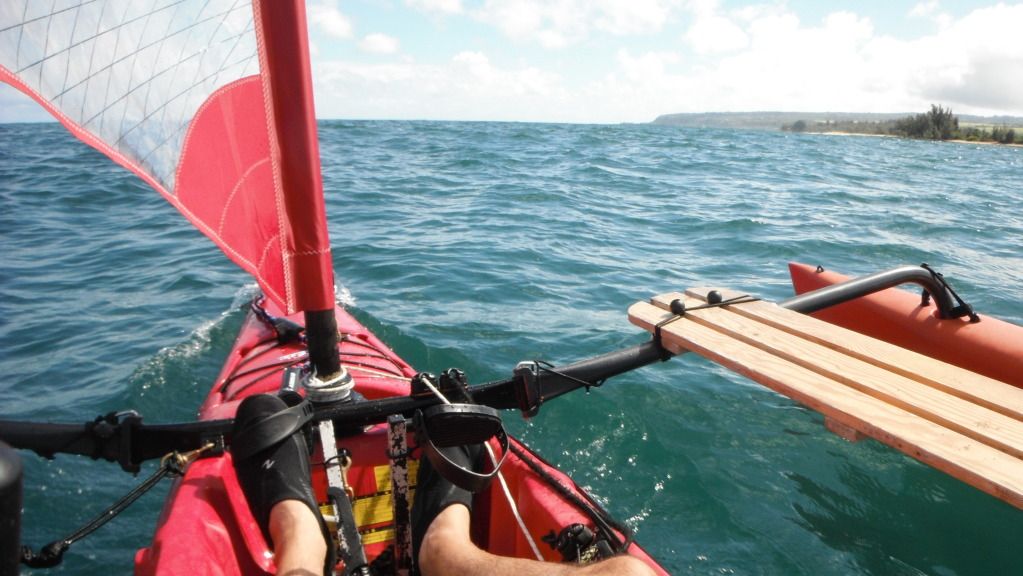 Once you left the harbor, there was just enough wind and waves to make it interesting (15-20+ and 1-3 swells) and to test my balance out in the Hakas.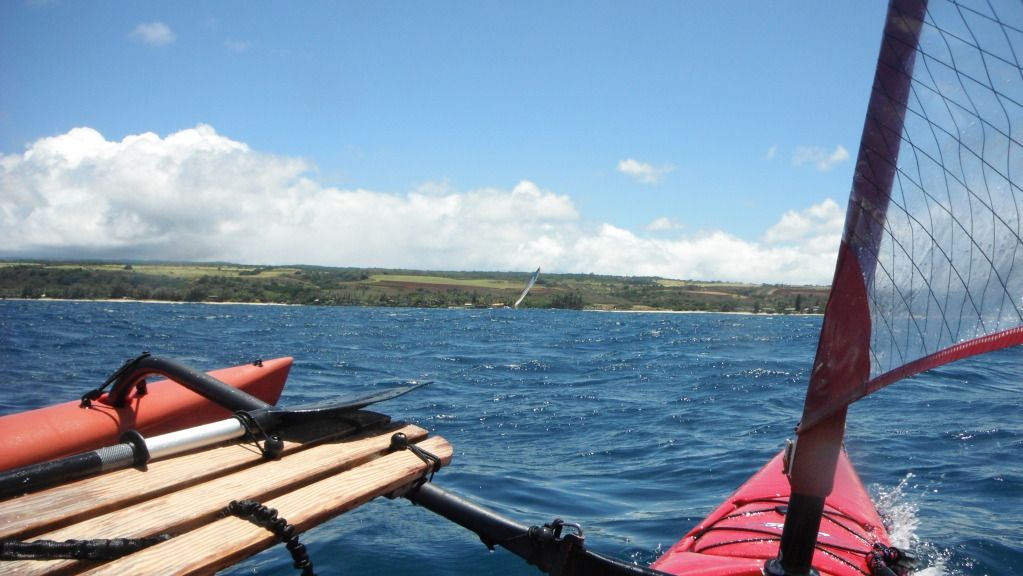 There is plenty room left on the Akas for rod holders, paddles and other stuff.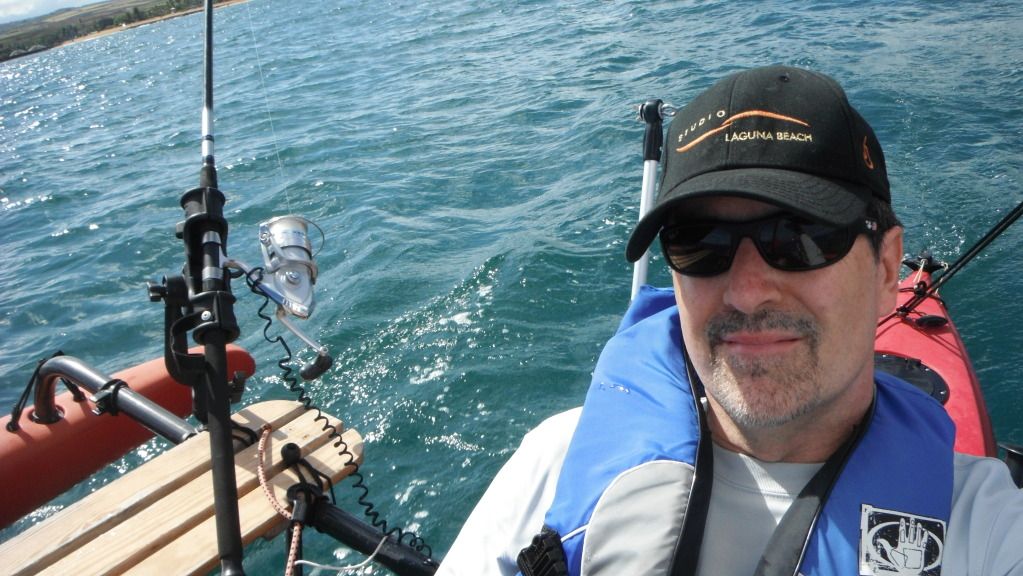 The Amas never bury and you keep the hull on an even plane, so there is a minimum of drama (even more so than with the tramps). I am working on some video that shows this well.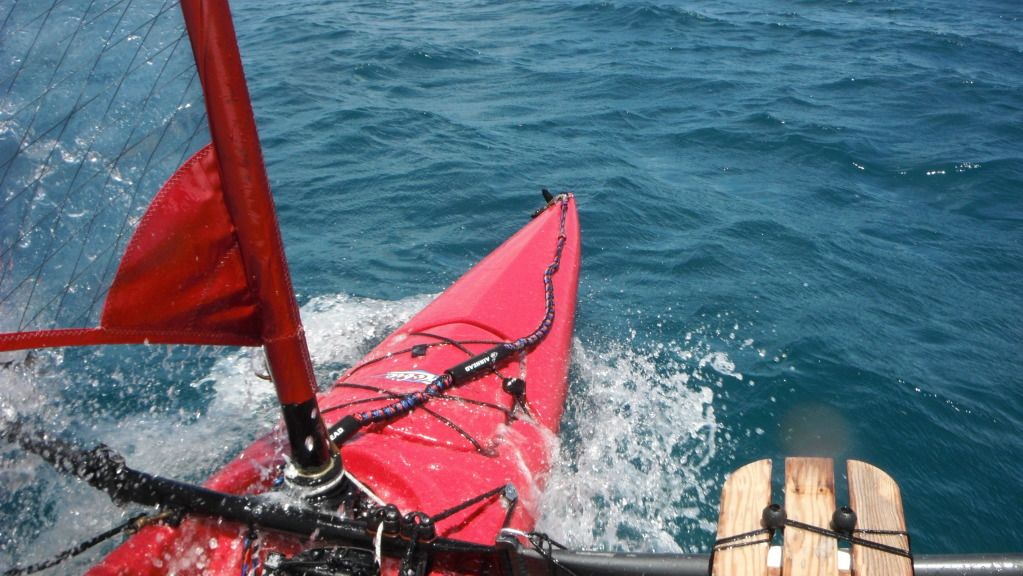 I was getting hypothermic at one point, catching spray in the cockpit so I went out on the bench for the rest of the day. Sittting high and dry, hanging your 'okole in the breeze and steering with your feet is a great feeling. Did not even need my tiller extension.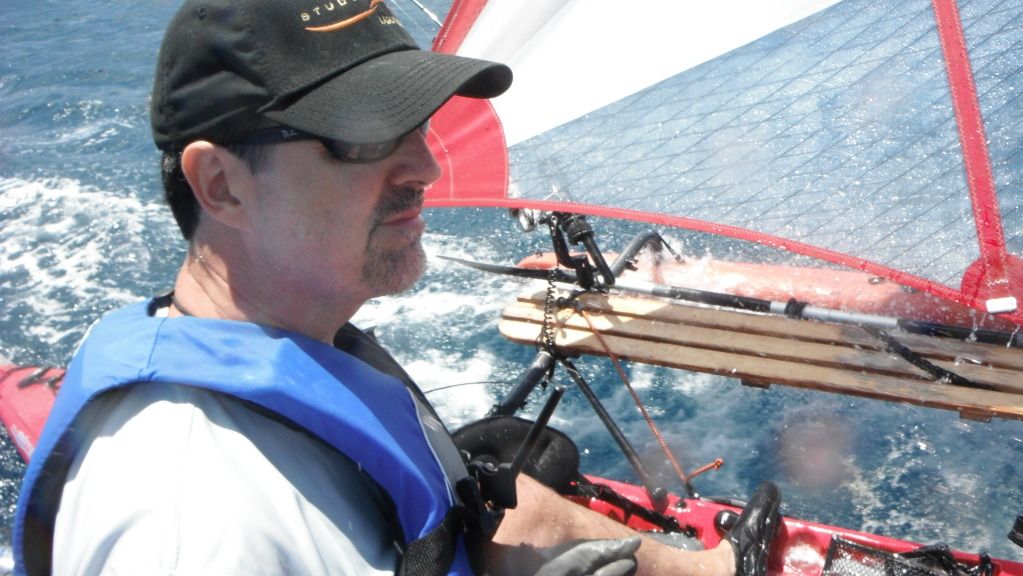 Speaking of balance (and drama) - this is what it looks like on a TI in the same conditions. Yeehaw!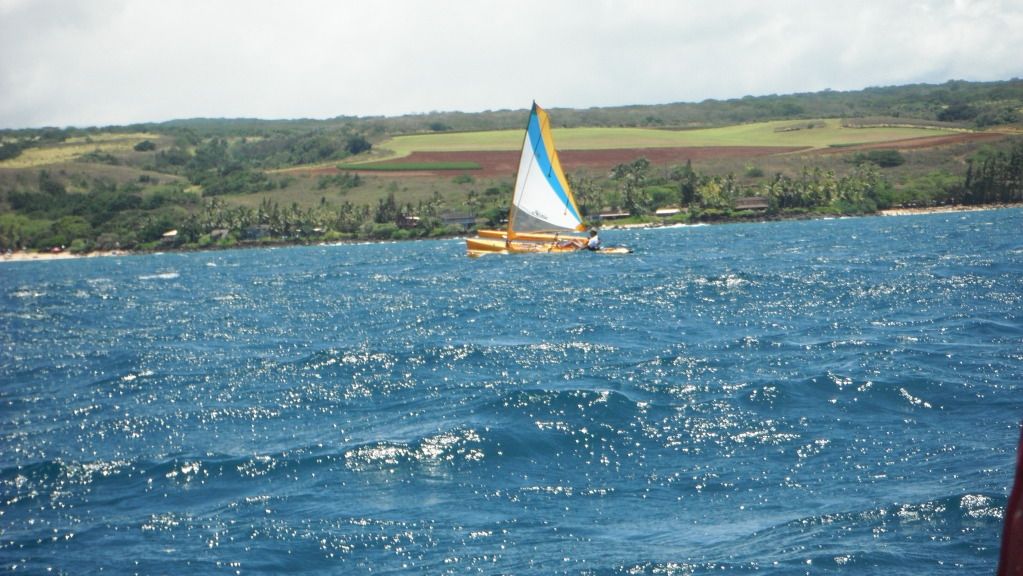 Did not get to fight any fish from the benches, but I know it would be an improvement. Visibility is also greatly improved.
Best of all- it's now very easy to relieve myself while underway.