On my Revo I found it helps to get the rods outside the boat - easy to reach but keeps the rod butts out of the area where your feet operate the pedals.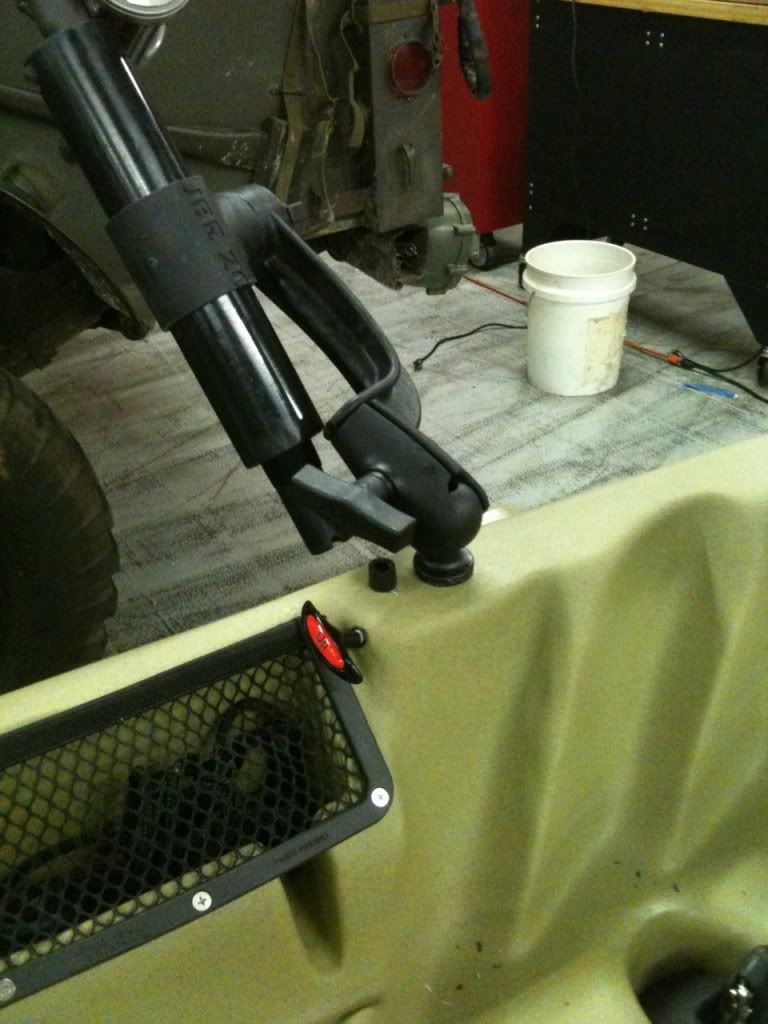 These are RAM mounts with modified tubes.
My guess is that you could swivel, adjust, etc. such a set up to work around your depth finder in the position you indicate.