I don't think that this topic has been discussed in any great detail recently. So it's good to recap on what others are doing in this area.
For day trips I use this 10L Willow brand cooler. As you can see it's easy to access and leaves plenty to room for other gear. Downside is that if I turn turtle
( upside down )
the lid doesn't have a catch so the contents feed the fish.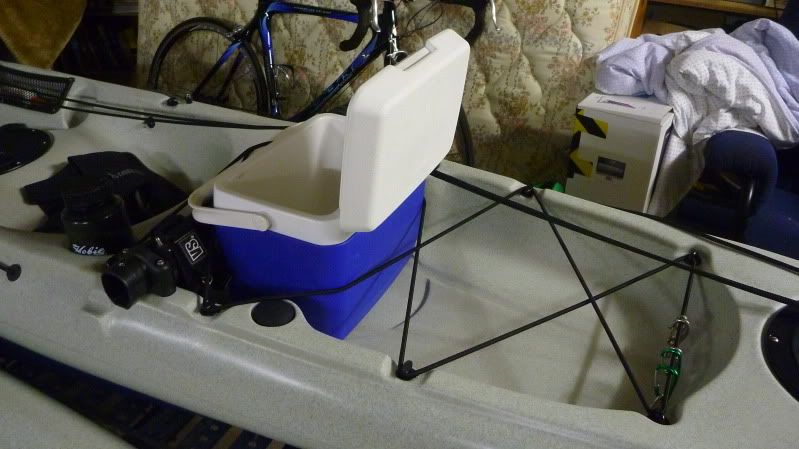 For longer trips I do the following. Pack an ice block in a dry bag
(green bag)
and food to be cooled in another dry bag
(red bag).
Downfall is that there is condensation (so what) and the insulating properties of a dry bag isn't the greatest, but a 4L ice block should last 2 days and after the food and ice are gone the cooler packs down to nothing.
( Hint: If you have a deep freeze, you can put 4L of water in the green bag and semi-suspend it in the deep freeze. The water then conforms to the circular shape of the dry bag as it freezes. )
_________________
Don't take life too seriously................it ain't permanent.