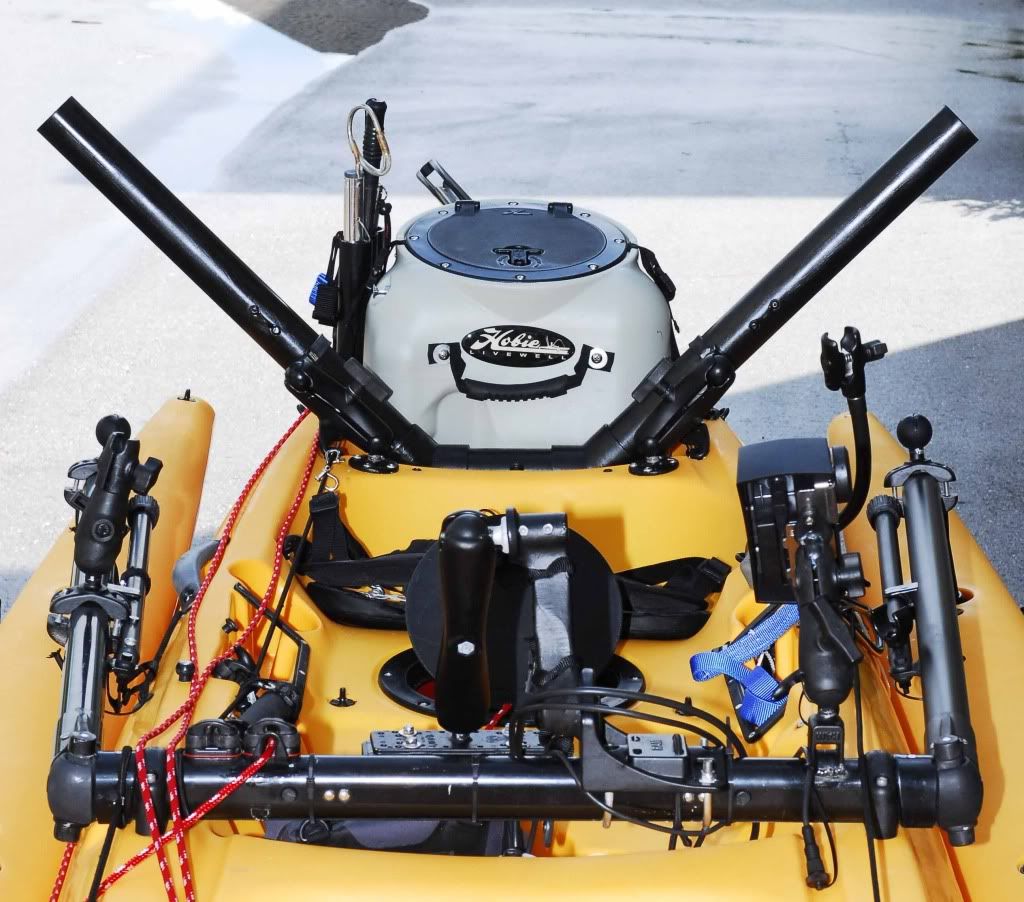 A couple of months ago I had read an article by Josh Holmes (Yakass) about his Bullhorn rod holder prototype. He had been using Ram rod holders for trolling and found that they were not strong enough to prevent the rod holder from not moving while trolling. His prototype was made out of PVC and mounted with ram mounts. I had also experienced the same issues he had with the ram mounts and was looking for a stronger solution for fishing off the TI from the rear seat. I was also looking for a way to extend the spread of the fishing lines while trolling with some sort of extended rod holders. While Josh's Bullhorn rod holders were mounted to the rear crossbar behind his seat in the AI, I had to find an alternative for the TI's rear seat. The other problem for the TI was the Bullhorn rod holder could not interfere with the live well that sits behind the rear seat.
The Bullhorn rod holder is incredibly easy and cheap to make. You will need about 5 feet of 2 inch SCH 40 PVC pipe and two 45 degree elbows. Cut the PVC such that the arms are 2 feet each and the base is about 7 inches. Glue the PVC pipes and elbows together then sand and paint.
Mount two Ram round bases with 1.5 inch ball, with a backing plate behind the rear seat.
Attach a Ram 1.5 inch ball base with strap on each arm. Then attach the rod holder to the kayak with a Ram standard dual 1.5 inch socket arm.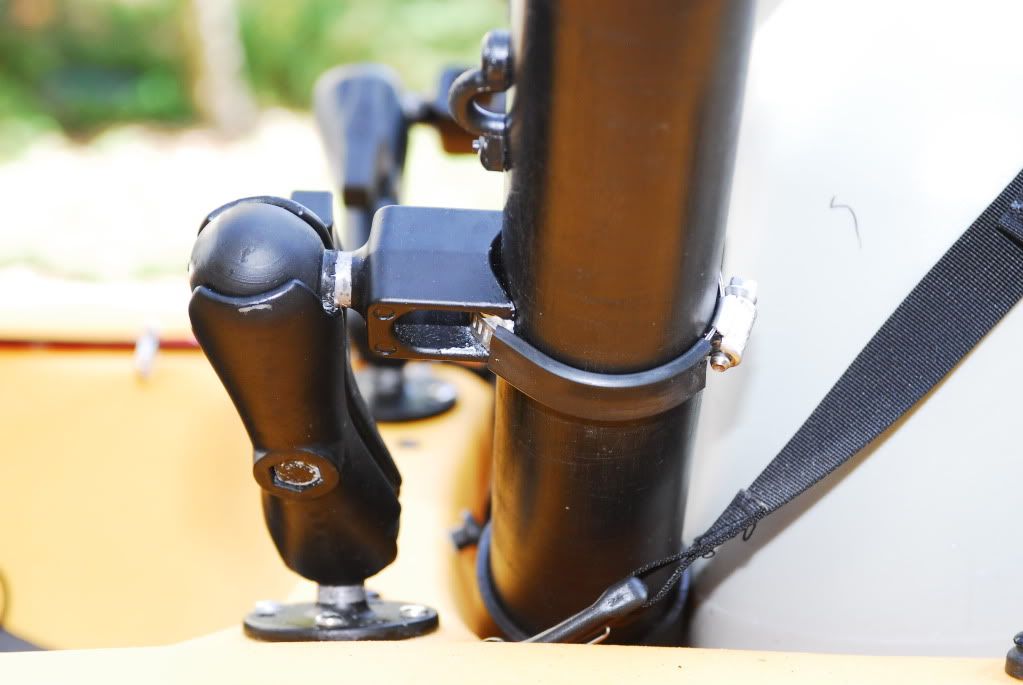 I have trolled off the TI with this setup for a month now and it is rock solid. I highly recommend it!