I think this is the right forum for this topic. When playing around with Google Maps yesterday, I took a look at our townhouse property in Miramar, Florida - and what did I see in the lake? --- our Hobie Tandem Island [main hull only] on its maiden Mirage-driven voyage in Florida waters, March 27, 2011.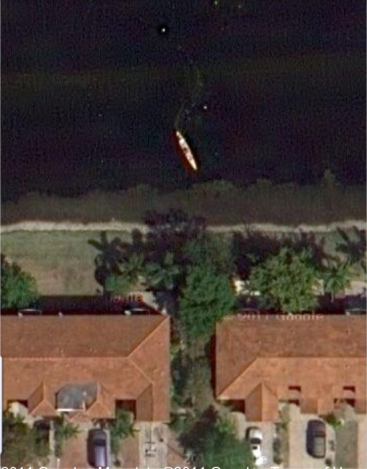 I had purchased the TI from a nearby Maryland dealer in February, given it a "shakedown" sail on a Delaware lake during an unseasonably warm day in mid-March, and then towed it south during Spring Break. The Trailex trailer is visible at the bottom of the image, in the only only driveway not occupied by an automobile.
Incredibly, I have another photo of the same event shot from a terrestrial point of view. Compare the "S" shape of the wake and the proximity to the shallow water at the edge of the lake... clearly the same moment in time.