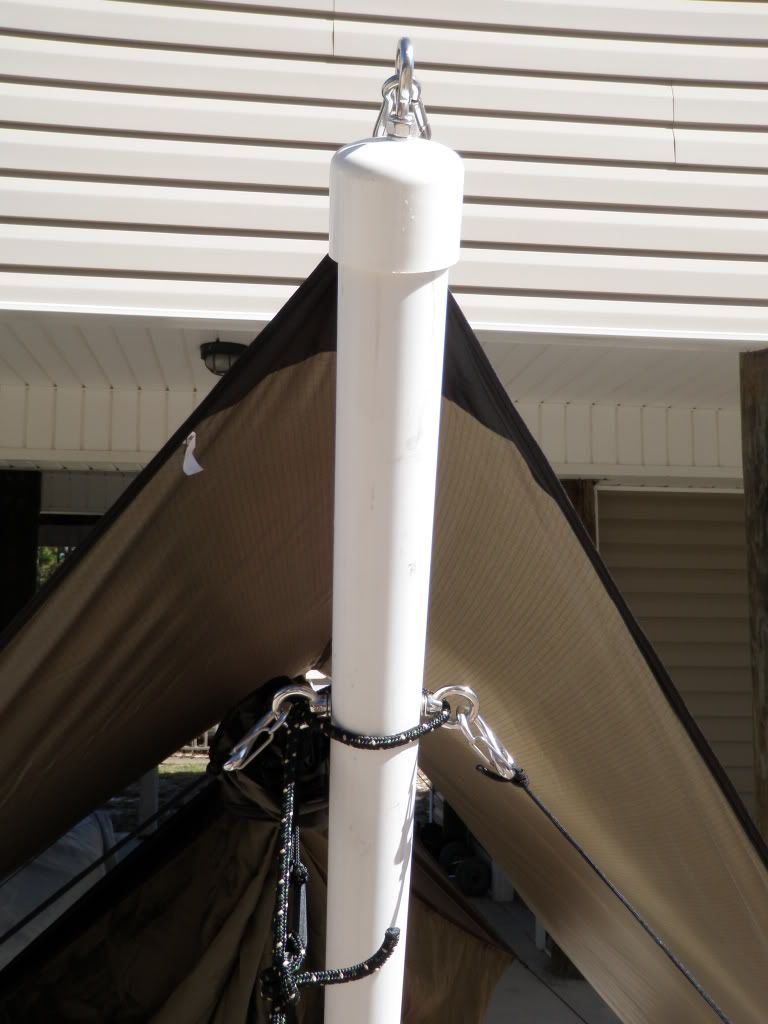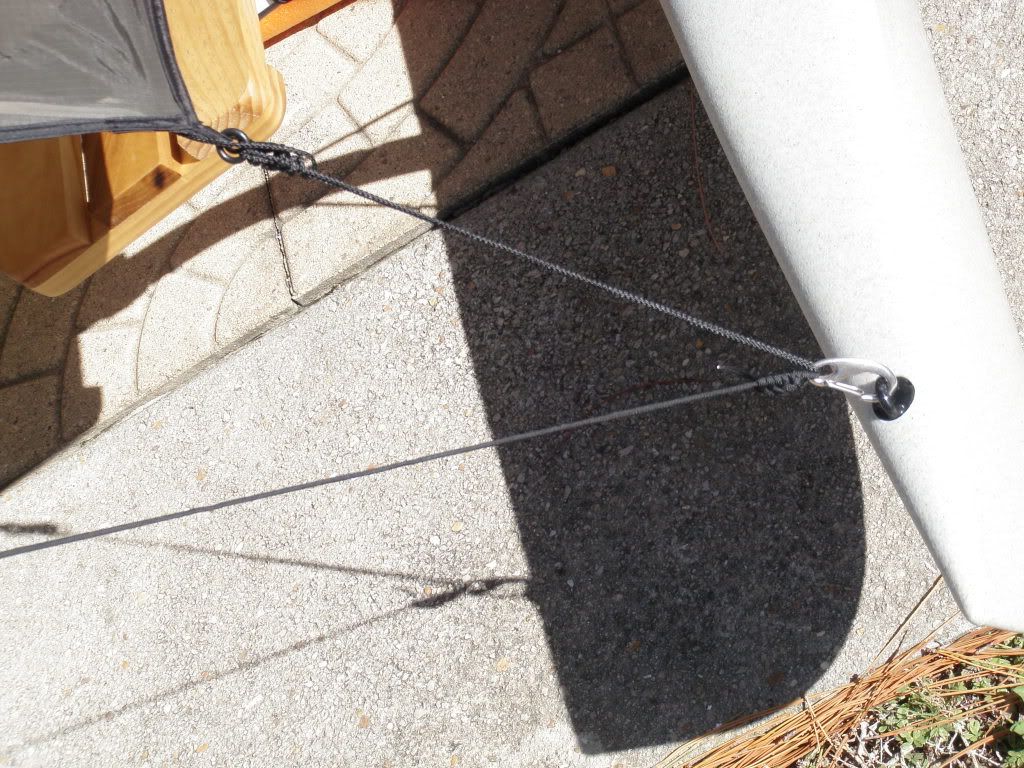 The parachute cord is rated at 550 lbs.
The stainless steel hardware at 400 lbs.
The hammock at 300 lbs.
PVC pipe under compression ?????. Hope not to discover if that is the point of failure.
The 2011 crossbars have the release buttons to worry about so I cut the T fitting to accommodate.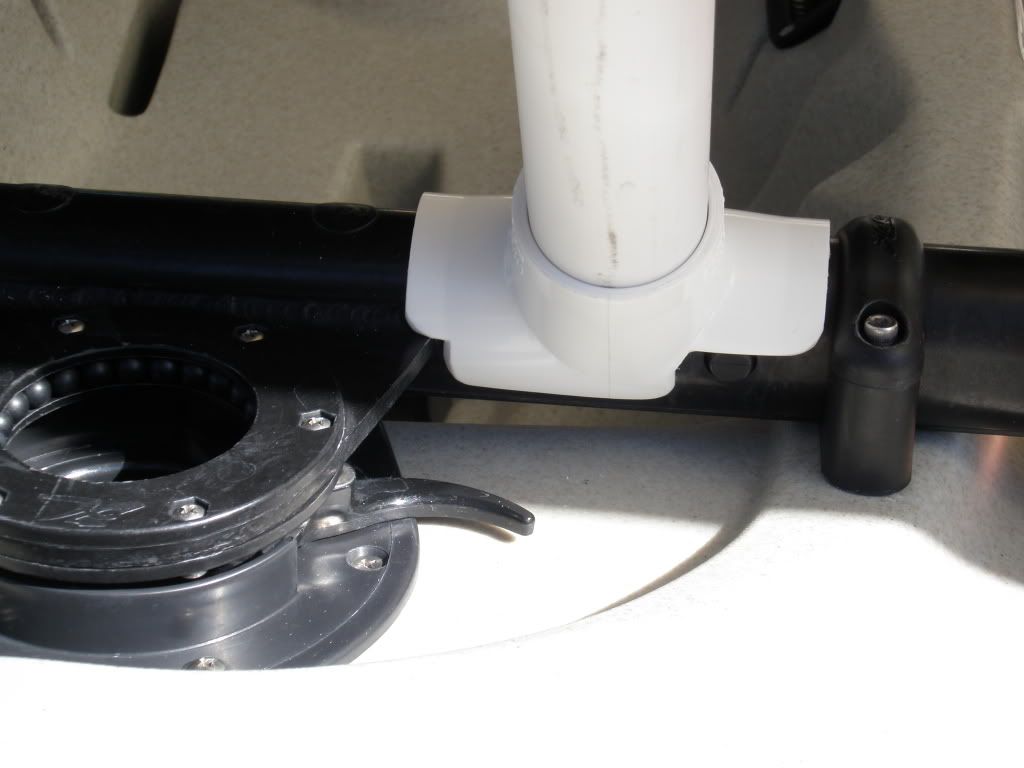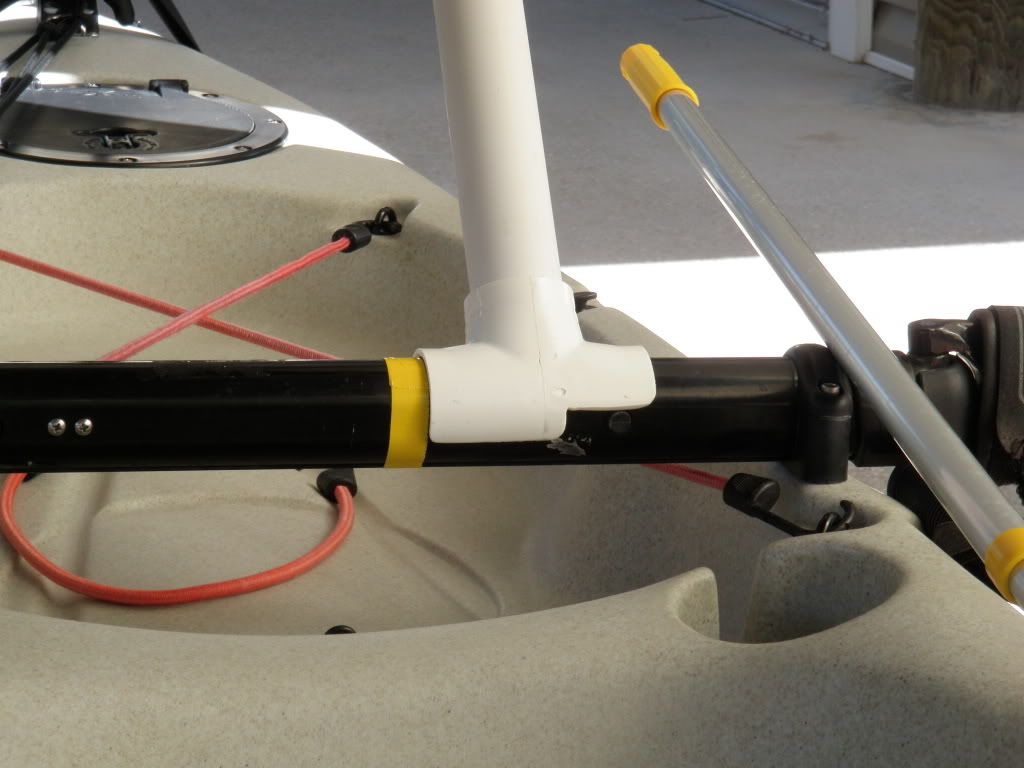 The yellow duct tape is a reference to keep the back support inline with the front.
The side elastic on the hammock is tied of to the cleats on the NOHUHU benchs.
Also the hammock rope enters and exits the interior (port) eye nut in an effort to keep the weight centered on the kayak.
The rain hex without hammock will be excellent for peddling on a sunny light/no wind day, "The Hobie Adventure Island cabin cruiser".