Lake Hodges
San Diego, CA
June 5
Quiet little lake nestled in Desert Mountains with marshes and fishing.
Row boat and kayak rental area.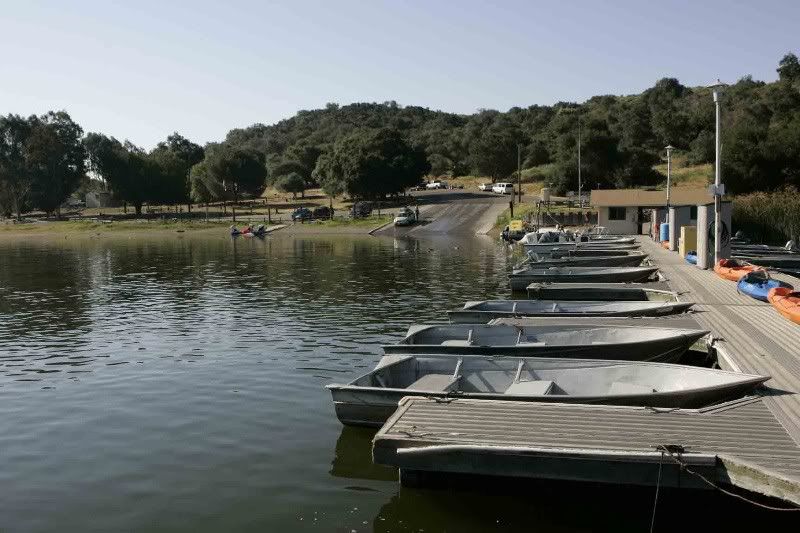 Great kayaking lake.
What's this, someone must be lost, there is no highway here!
Is that boat registration numbers above the front wheel well?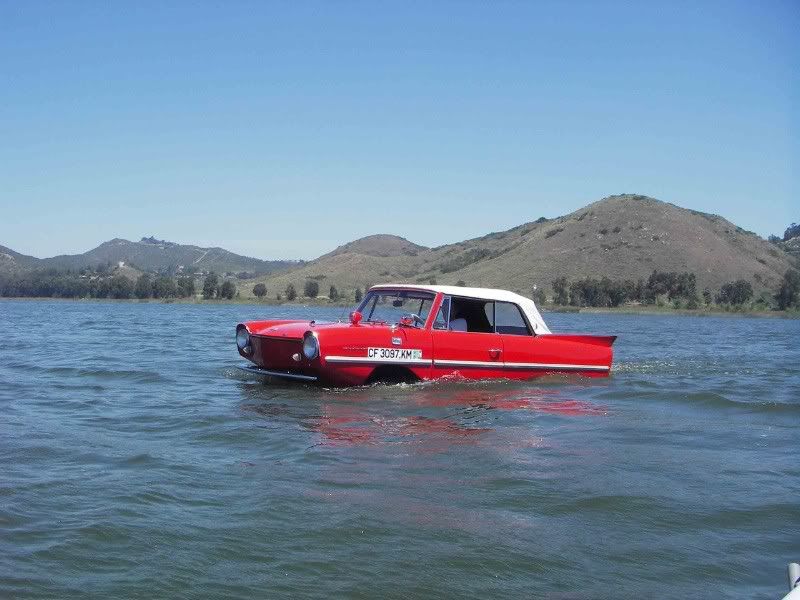 It looks well kept for a 1967.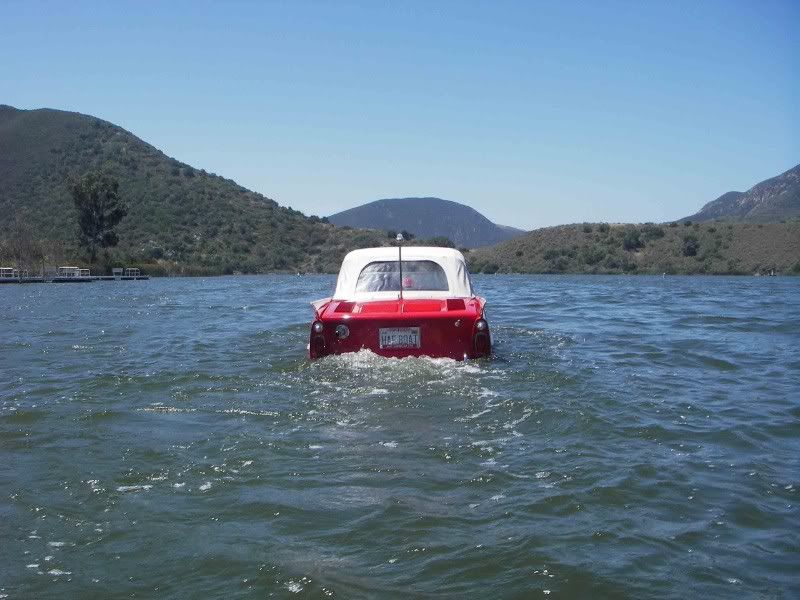 Look Mom no trailer.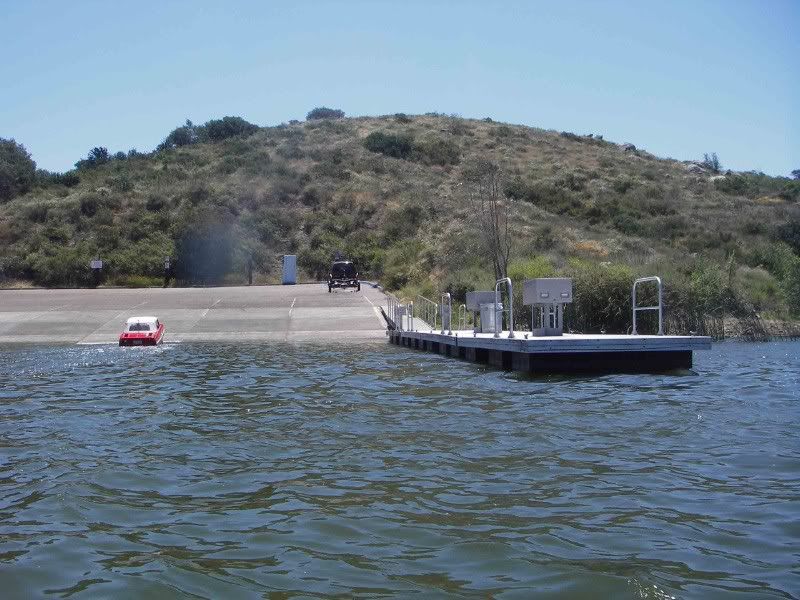 Now if I can only figure out how to install a Mirage Drive.
Here we are starting our turn for a speed run. That's me (OffRoad) in front and Roadrunner at the helm.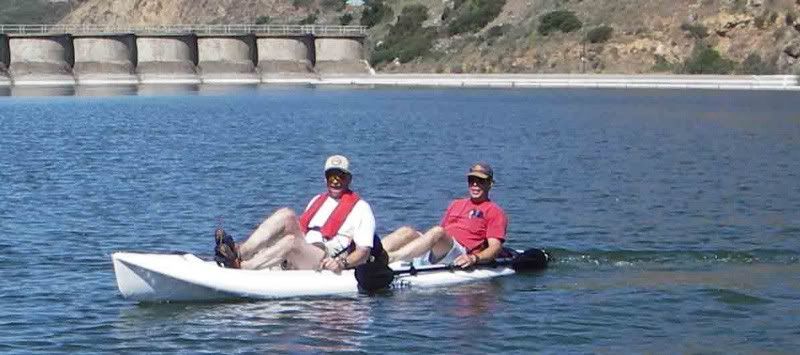 Check it out as we plow through the water.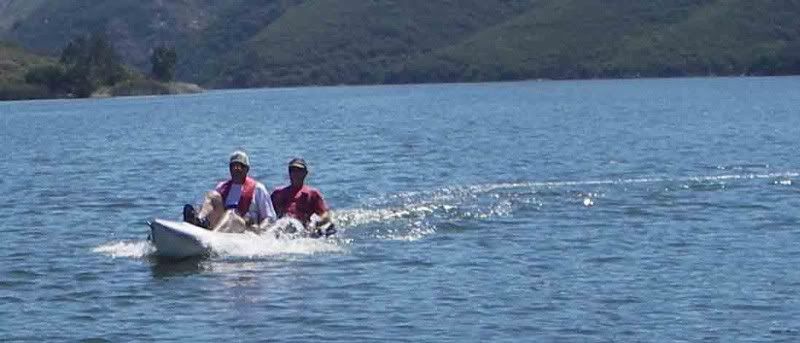 With roadrunner looking quite comfortable we are cruising at 6.8 mph. We're hoping to get a speeding ticket in the no wake zone.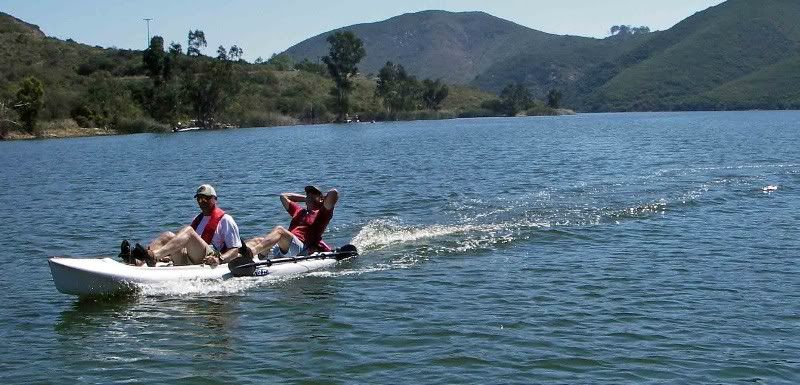 Don't let roadrunners look of relaxation fool you, he was doing most of the work. With it still cool in the area where I live I'm out at my local lake paddling. As it gets warmer I will be in the Ocean pedaling in a cooler area.
Quote from roadrunner.
"â€