I also received my rail clamp prototypes from Luther over at YakAttack and mounted up my new 16" GearTracks this past weekend.
First impressions are pretty high considering the mounts Luther sent are prototypes. I received 2 mounts per rail, but with the 16" I think 3 would be better to ensure that they stay put under the torque of a rod during trolling. I have yet to test them out on the water. However, the production mounts may be more robust than the prototypes so I will just have to wait and see.
The tracks themselves are HEAVY DUTY! They look and feel very high quality for an aluminum alloy extrusion. I like the 16" track because they give you plenty of real estate to mount to. I could run two of the scotty set ups on both rails if I were cat fishing or bottom fishing. The other possibility is I could move my fish finder on the rail as well if I needed to for better viewing.
I mounted them as far forward as possible not to hang over the rail but to ensure clearance for the rudder control. I also purchased the Mighty Mount Scotty holder set up so that I could mount my Scotty Quick Draw rod holders to tracks.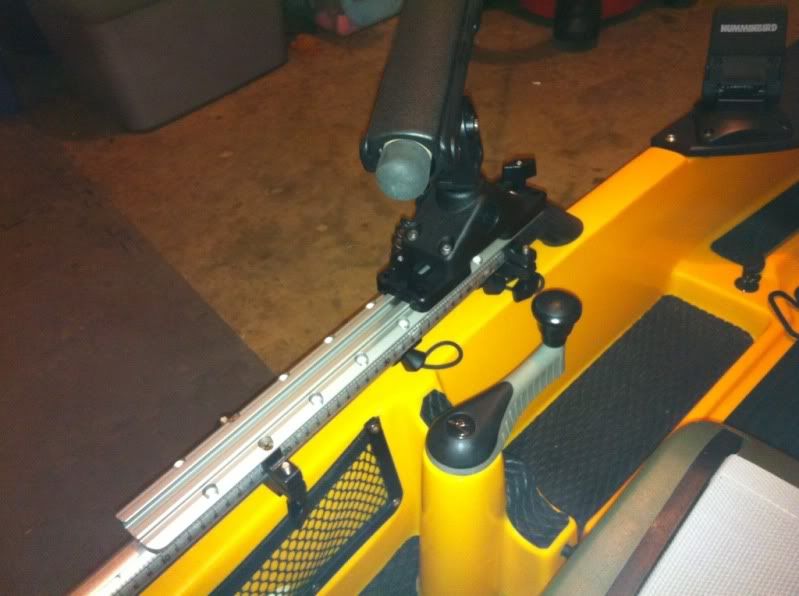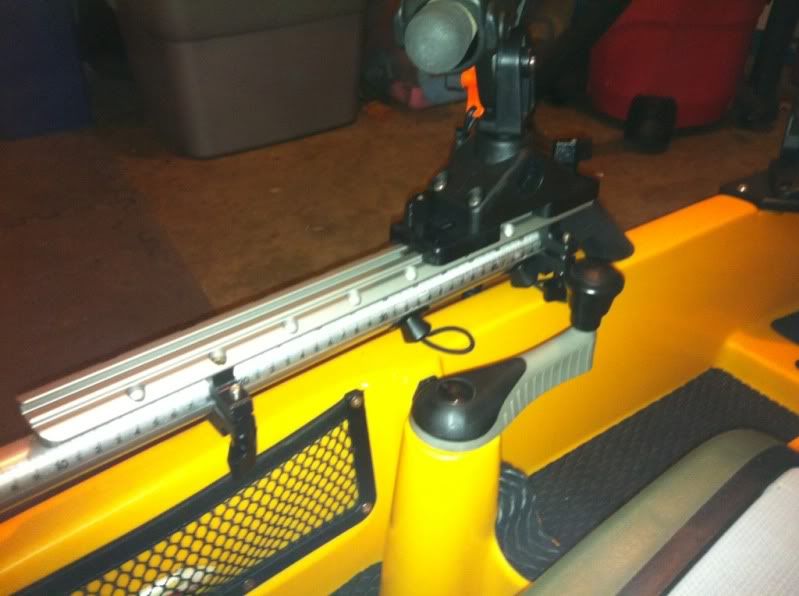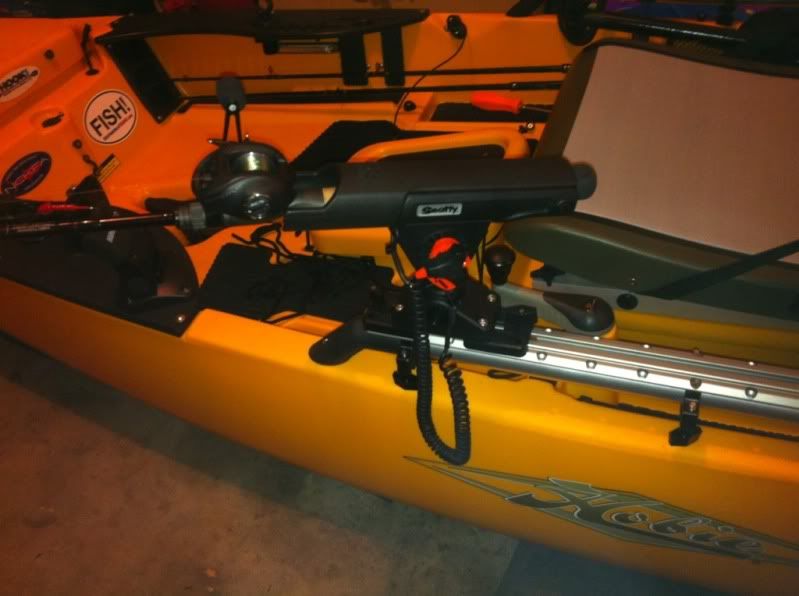 Sorry about the picture quality, the light wasn't the best to take pictures with my iphone.