I'm doing a few winter upgrades and one thing I'd like to improve on is the method by which the hiking stick is stowed when not in use. I know, I know, there is the simple solution of letting it drag through the water but for some reason I like keeping all my hardware on the boat with me (weird, I know). For last season I did the simplest thing I could think of - attached velcro to both sides of the tiller cross bar as well as the hiking stick. It worked well most of the time but because the hiking stick is so long (even when fully retracted) and sticks out past the hull waves could easily come up and knock it off the velcro.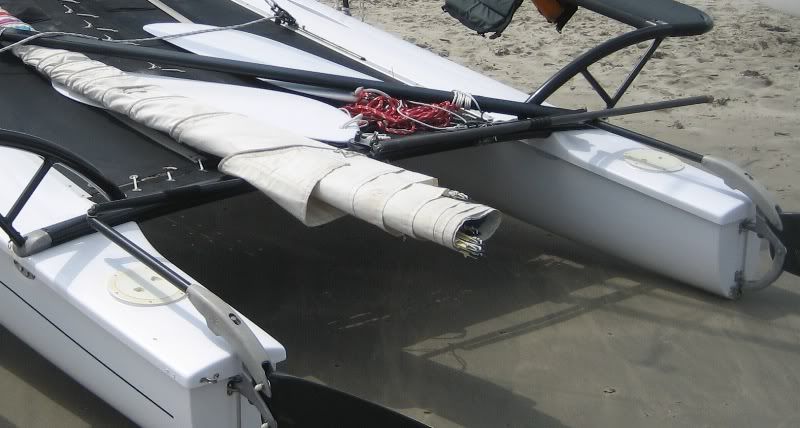 Here is my idea for this season - thinking about using the following spring clips:
https://www.saltydogmarine.com/product_ ... 8a022bda1f
Take 2 and attach them back-to-back so that I essentially have a piece of hardware with a spring clip on either end, build 2 (4 total spring clips), then simply clip one onto each side of the tiller cross bar so that I could clip the hiking stick onto either side. I'm thinking this would also bring the hiking stick to a little higher position when stowed where it hopefully wouldn't get hit as often by passing waves. Only problem I see right now is getting the diameters for both the hiking stick and tiller cross bar matched up to the correct spring clips.
So, my question to y'all is - what do you use to hold your hiking stick when not in use? Photos are appreciated.