my knuckle joints were pretty loose
so...
after drilling out the old rivets and the sanding joints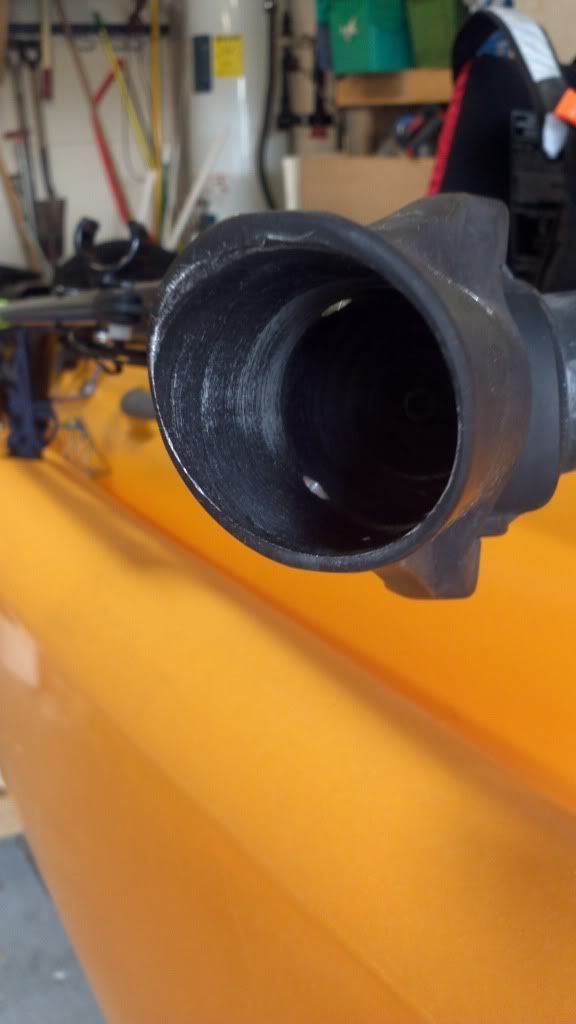 holes are drilled out to 1/4" and the akas taped to catch the excess adhesive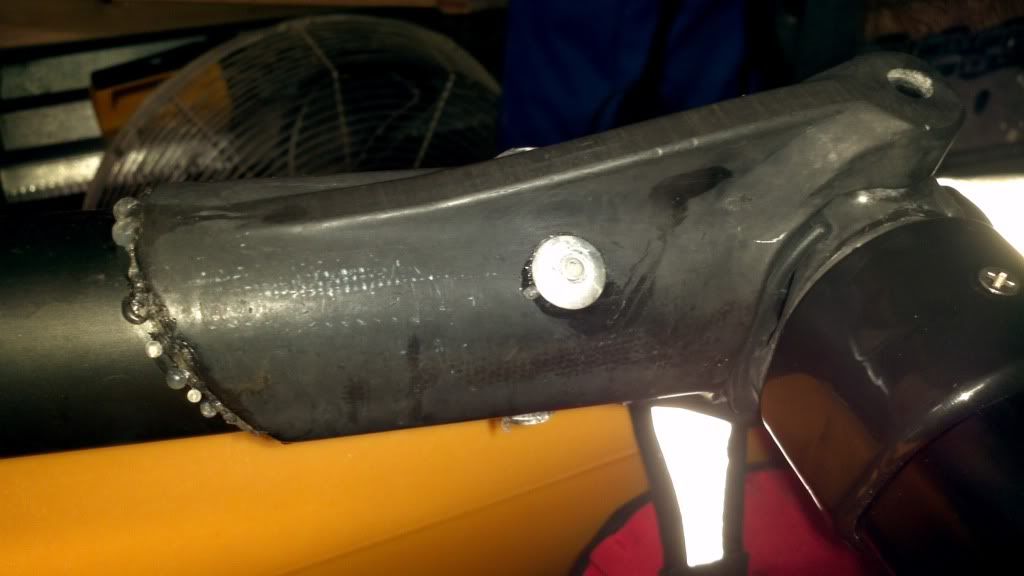 I used heavy duty aluminum rivets and lexel for adhesive. I chose lexel over the Hobie recommended epoxy because it adheres well to aluminum and will remain flexible throughout it's lifespan.
so far I've had them out for one sail and I'm very happy with the result!
cheers,
j