Fishing in a Hobie Tandem Island can be a bit tricky if there is no team work. While traveling to a destination trolling for fish in the Hobie Tandem Island makes for great fishing while sailing.
The role of the navigator, the navigator sits in the front seat because the tools are there. The navigator furls the sail in while trolling to slow down the boat for the passenger to start the "fishing battle"; he also peddles the mirage drive to keep the passenger's fishing line to one side of the boat for easy fish landing. When the fish battle is over, the navigator opens back up the sail, puts down the dagger board, and starts the sailing and trolling process all over again.
The role of the passenger, the passenger sits in the back seat and tends to the trolling rods. While trolling the passenger will bait up the trolling rods, and in a full strike the passenger will wait for the boat to slow down then start the fishing battle. Sometimes the passenger helps to peddle for a sharper turning of the boat.
Fishing in the Hobie Tandem with another person is very fun; you use team work to achieve your goals. When there is no wind to blow your sail, you have an extra person to help you peddle the mirage drive turbo fins. With two people peddling, you get to save on energy and the boat travels at a good rate in speed. There is also someone there to talk to, sometimes in the open ocean talking will pass the time if the fishing is slow. Make your day a Hobie day! Tight Lines!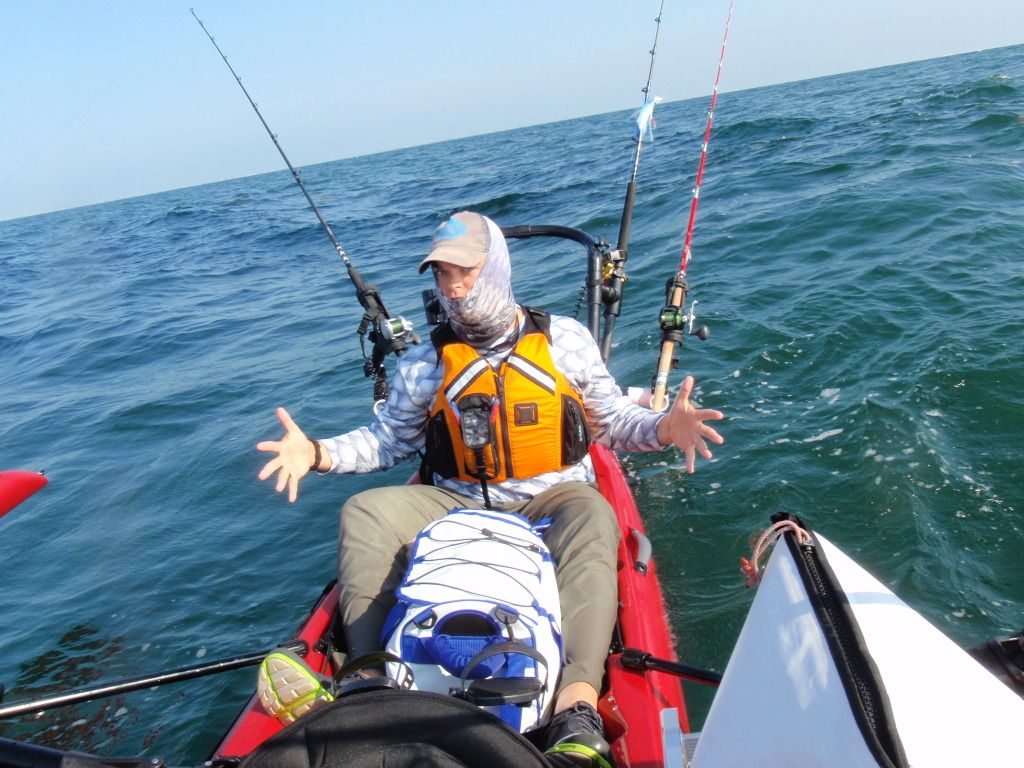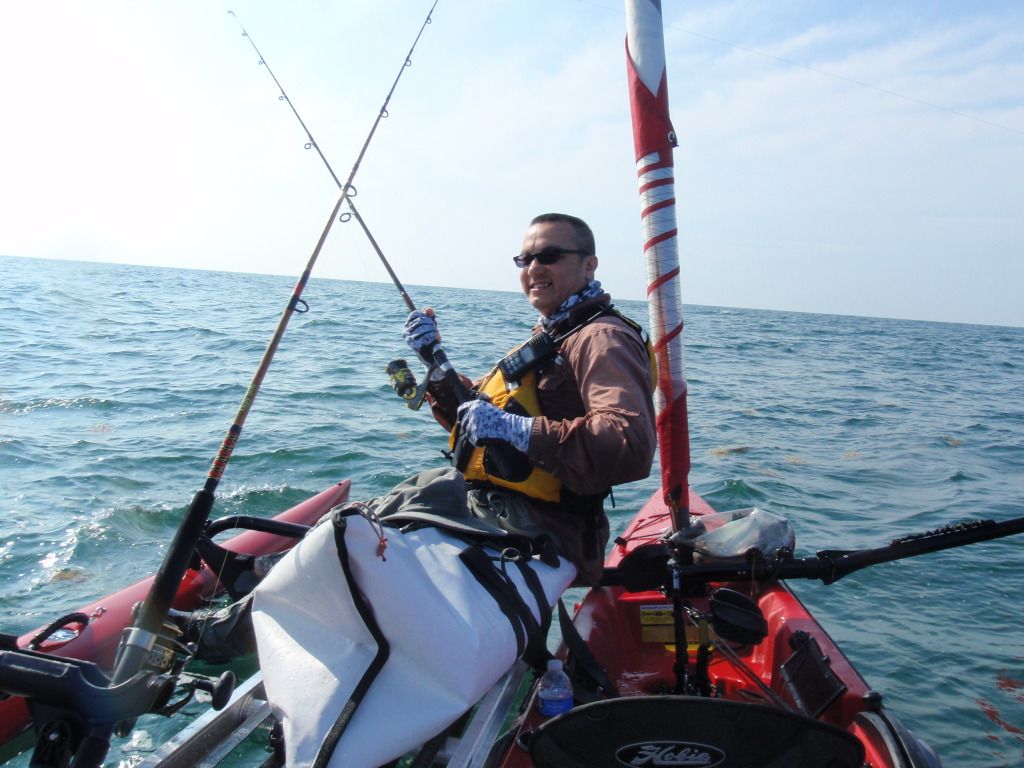 _________________
"Only Possible in a Tandem Island BaBy"
http://www.adventureislanders.com
http://www.ACK.com