Living in Texas, I go through tons of water when I'm paddling on a summer day. A sport bottle in the cup holder only lasts a short time, and the sun quickly heats the water, even if it's packed with ice. So I created a hydration system that stores a large amount of water without having to keep it in the sun or on my back. I replaced an unused "screw-in pad eye" with a "shock cord end screw in" on which I had enlarged the hole. Then I ran an insulated CamelBak hydration tube through the hole, and placed the water reservoir inside the hull. I'm looking for a small softside cooler to further insulate the reservoir. Now I can drink up to 3 liters of water without having to change containers, without taking up any room in the cockpit, and it stays icy cold all day!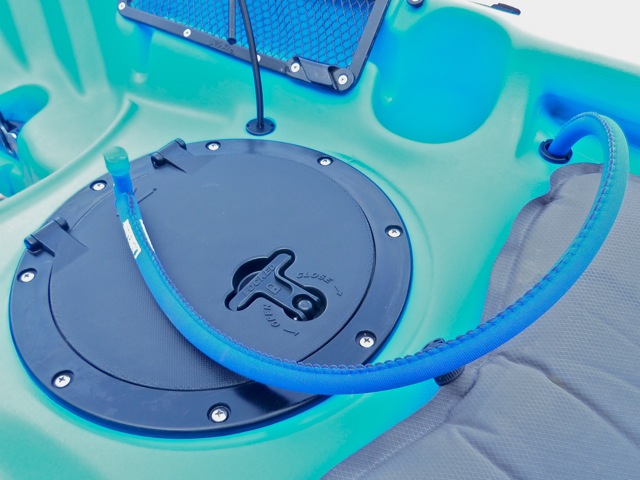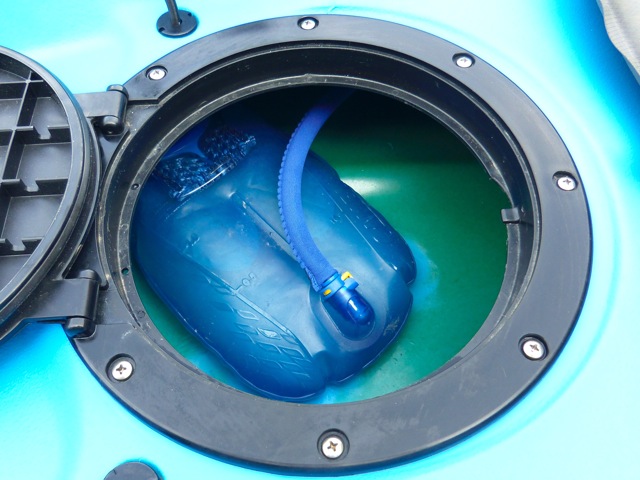 The water reservoir can fit fore or aft, so there is plenty of room for the gear bucket ("Tupperware" as I call it,) even if you have the extra-deep model.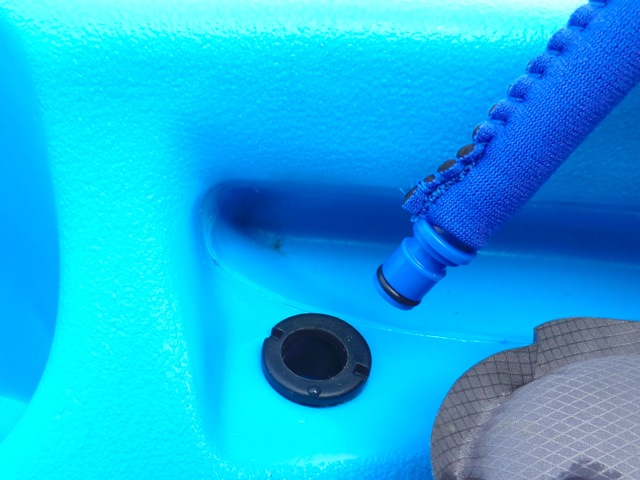 The foam insulation on the tube provides a nice snug fit through the hole, so there is almost no leakage into the hull.
I also found the paddle tends to fall off the side paddle holders easily unless I secure it with the shock cord. But sometimes I want to keep the paddle handy for a quick stroke here and there, but not have to fool with tensioning and un-tensioning the shock cord every time. Solution: Attach 2 mending plates. The mending plates and the stainless steel sheet metal screws used to install them both came from Lowe's. They are in the hardware aisle, in the drawers of speciality items. Total cost: under $5.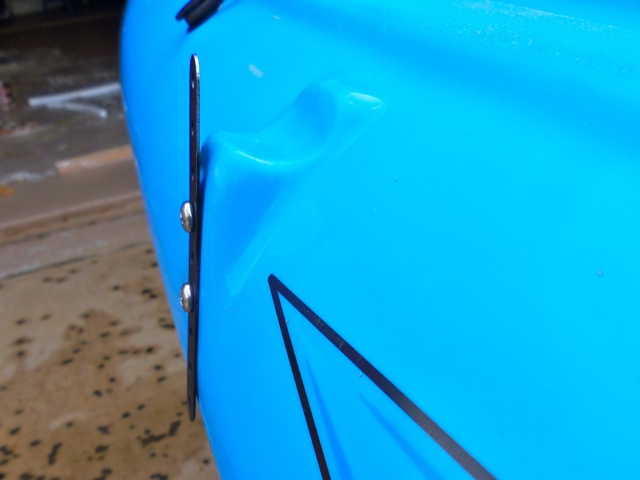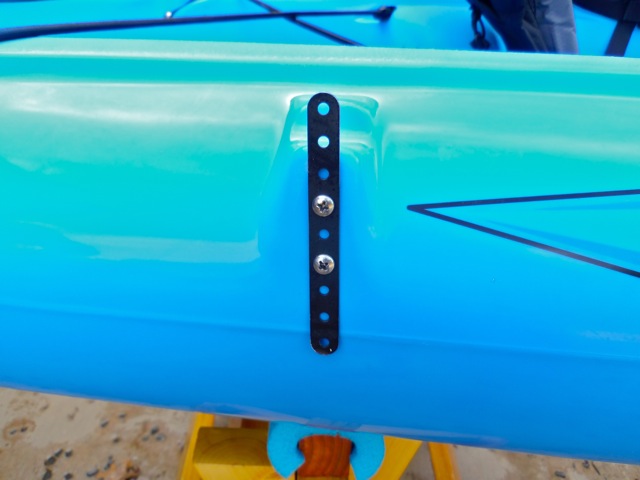 Note I can adjust the height of these by removing the screws and moving the mending plates up or down, but the height I have them at works quite well.