Old post, I know, but I just recently had to refer to it because I had the same issue. I sheared an inboard bolt at the rear crossbar and had to remove and repair the casting. Mine was from '79, so it was a nylock that was pressed and then peened into place.
I had a buddy repair it for me. Rather than try to fix the nut and risk it loosening up on me, we elected to remove the old nut and use a 316 SS threaded insert.
Unfortunately, I didn't think to take a before picture. but here is a picture of the nylock removed from the casting (note that the hole was not originally threaded, we did that ourselves for the insert.)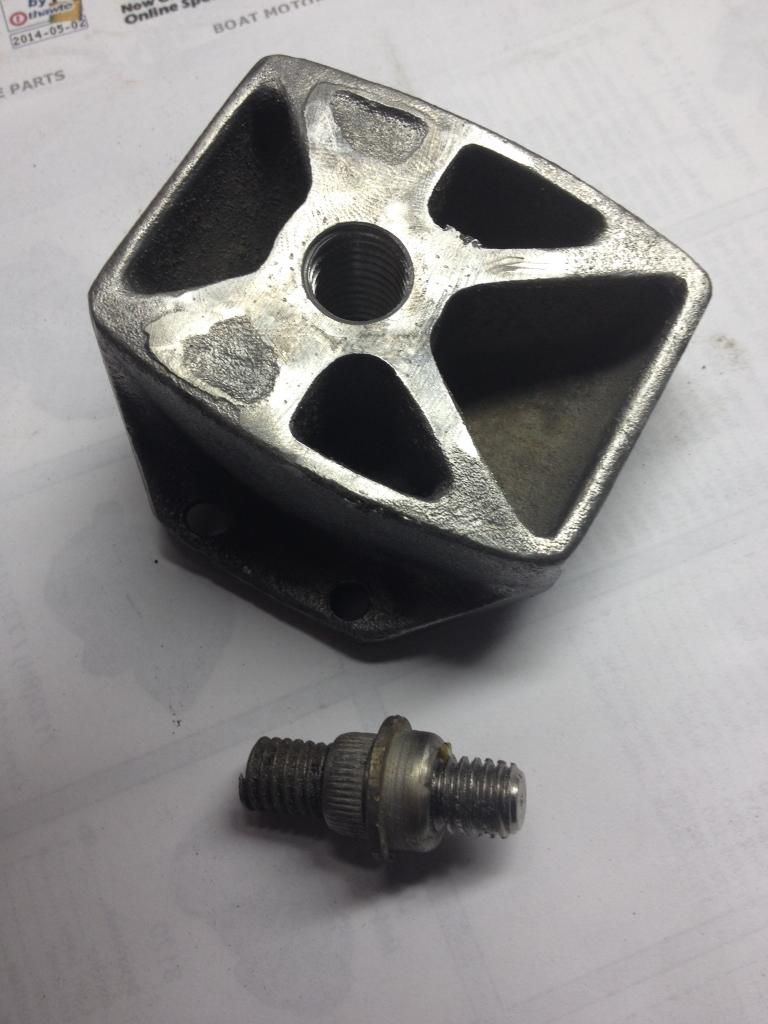 Threaded insert in place: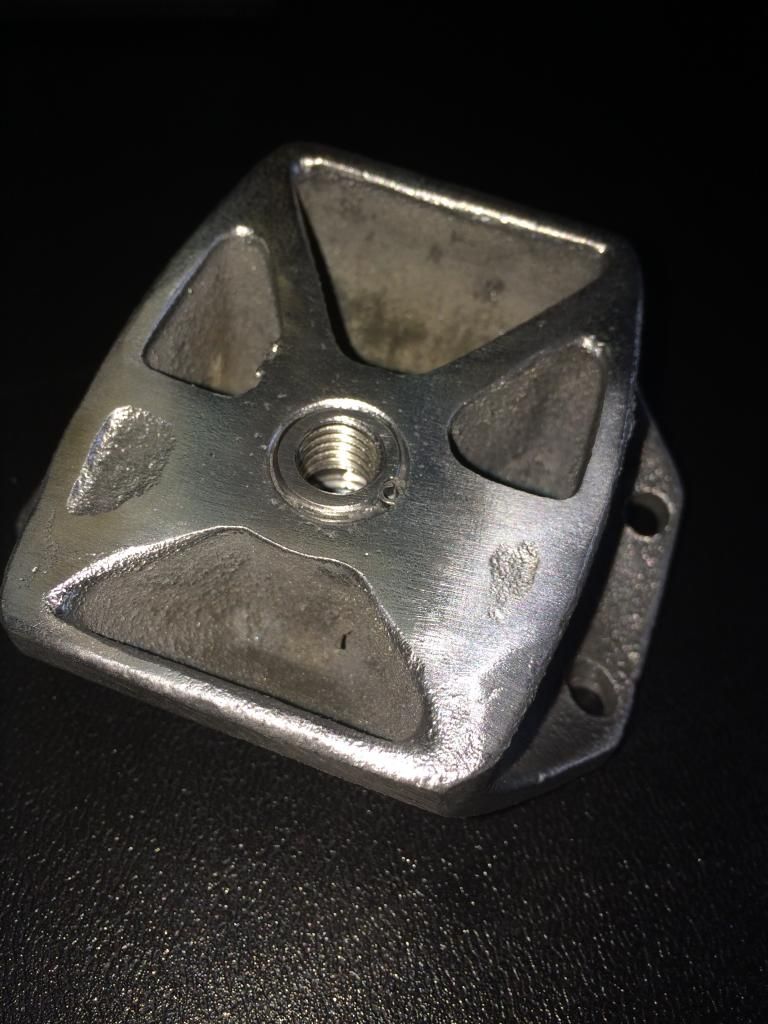 Externally threaded 9/16"-12, internally threaded 3/8"-16. Lock-tite & pin on the external threads. The hole in the aluminum casting was already the right size, so we just ran a 9/16-12 tap through it.
Definitely putting anti-seize on the new bolt!