I went fishing today my fishing partner had to cancel at the last moment and there was zero wind in the forcast. so I rigged for solo fishing with out the sails.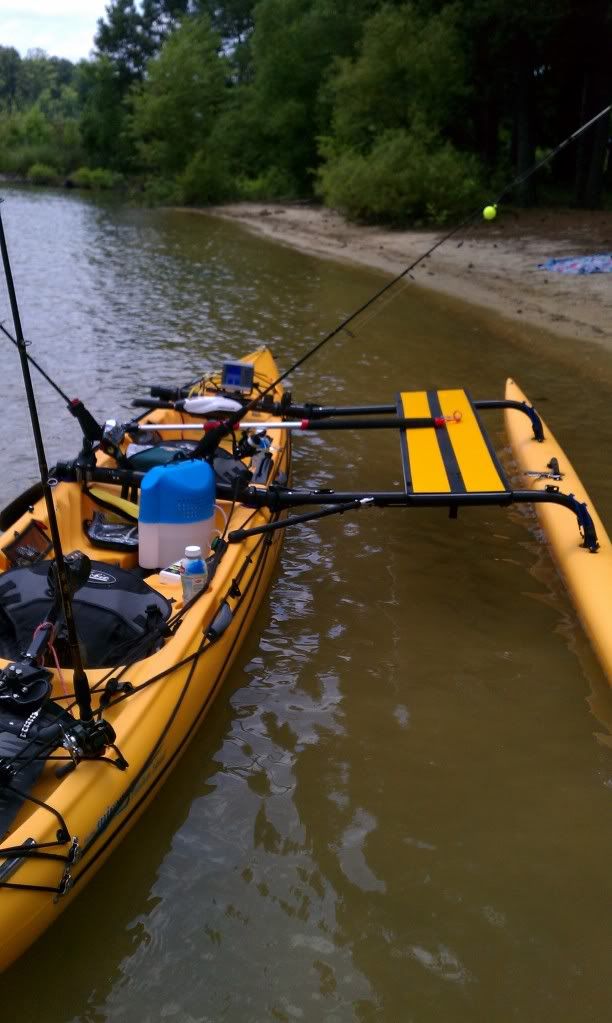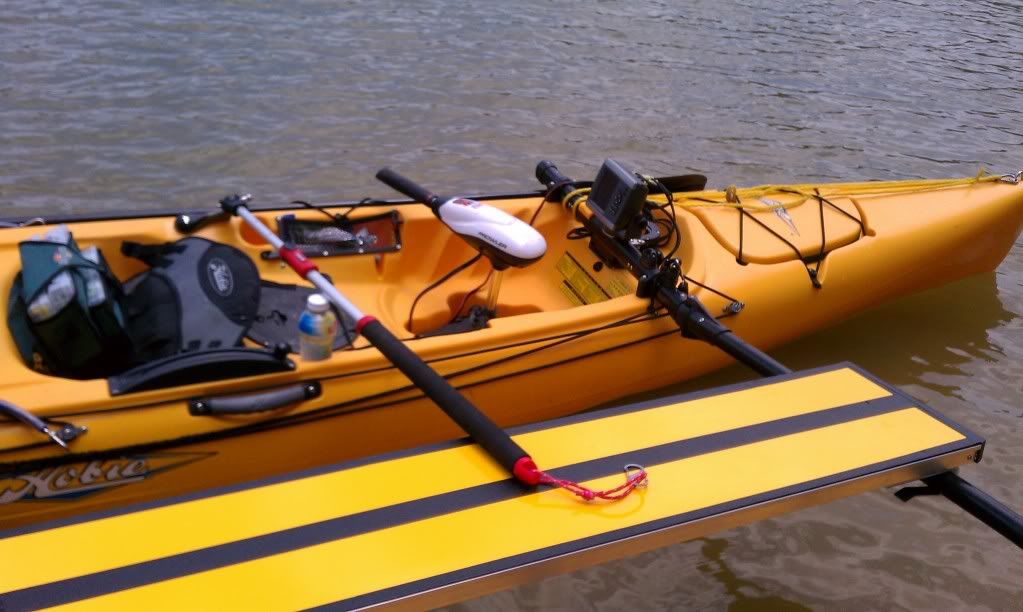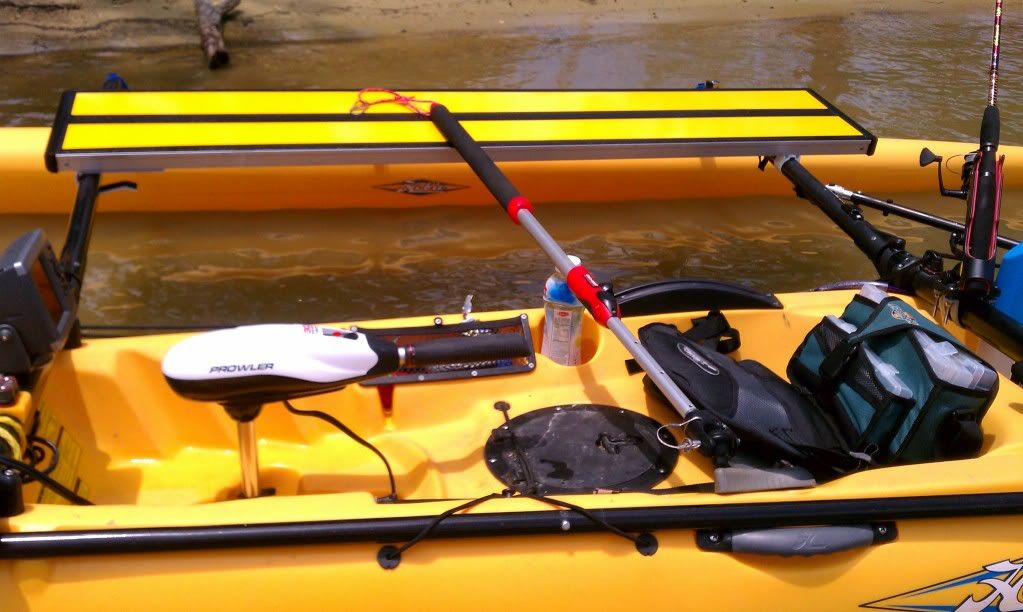 I spent six hours fishing (not catching) and never sat anywhere other than the Haka. I could not believe how much it reminded me of catamaran sailing sitting high and dry with my feet against the side of the hull or dangling in the water.
The ATV ramp Haka was exceptionally stiff making it easy to stand up and walk around on. I was also suprised to learn that they float
After six hours I decided a seat cushion is in my future, also thought of a solution for where to put the paddle when using the haka and adding a method of preventing the Hakas from accadently coming loose in rough conditions.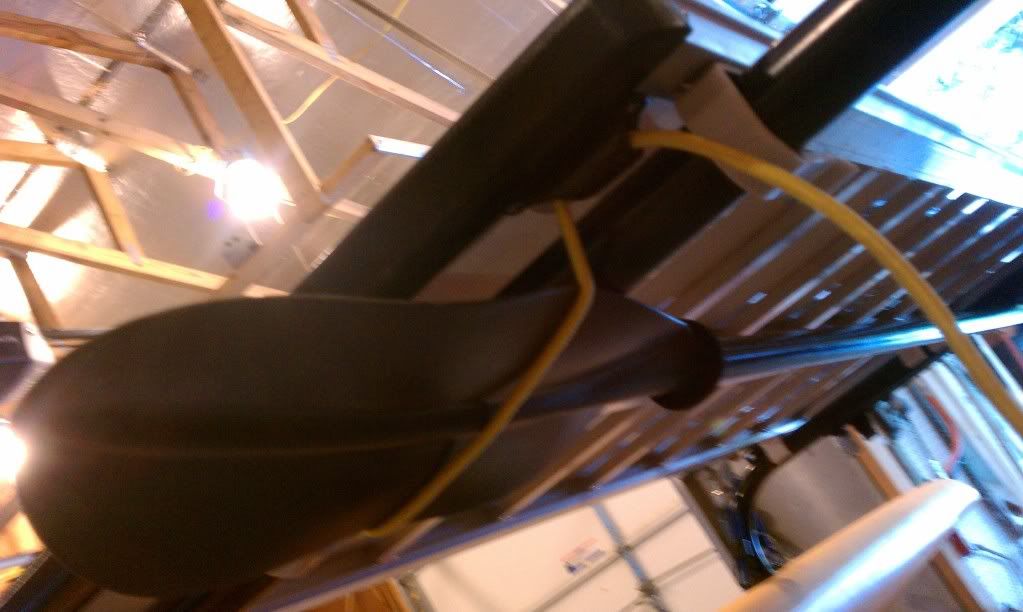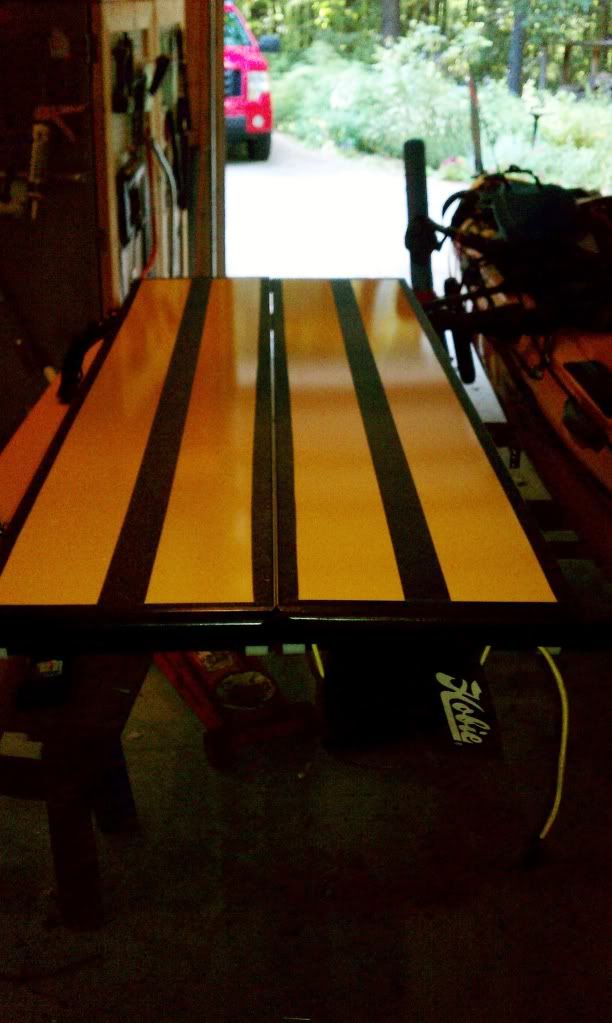 I can't wait for the wind to return so I can sail from the Hakas, I think the Hakas have just replaced my tramps, I wish I had tried the Hakas a long time ago.
In case the photo do not show you can view all my Haka construction and modification photos on this link.
http://s1081.photobucket.com/albums/j35 ... em%20HAKA/