Done - In beta testing now, they seem to work pretty well though, the only thing is that I have my rudder tension set a little bit lower for easier kick up, reason being is that pressure on the rudder goes directly onto the adjustment screw and wants to move it.
There are two primary advantages to the newer stock hobie system,
first is what i mentioned above, direct feedback on the adjustment screw.
second is that when you tighten the screw it wants to roll aft on the slot, I just used a spacer to keep it from moving.
Also I used a brass sleeve over a 5/16" screw instead of a 3/8" screw, just to help protect the cam. First choice was stainless but the hardware store was out of stainless. Since I'm only in fresh water I'm not too worried about it, but in salt water use I would use something else, because aluminum + brass + salt water = corrosion.
I opened up the hole on a bridgeport in the tool room at work they are about 1.25" long now, more travel than I really need, especially aftward. But since I was kind of guessing I went with the too much over too little approach.
Here are a few pictures: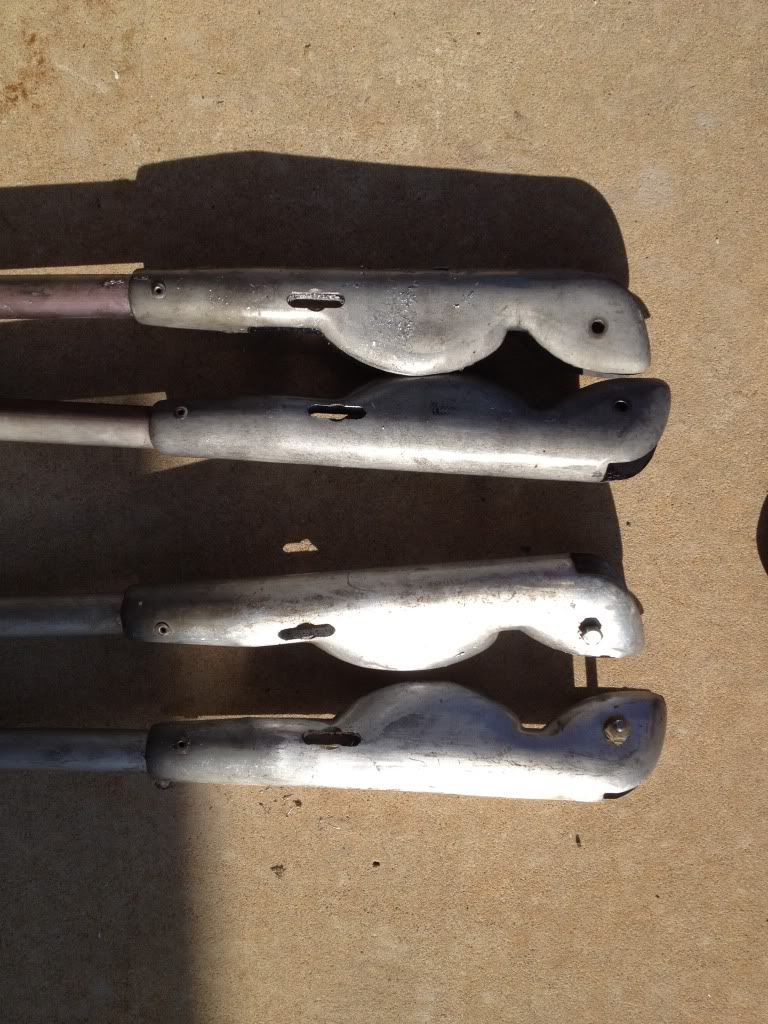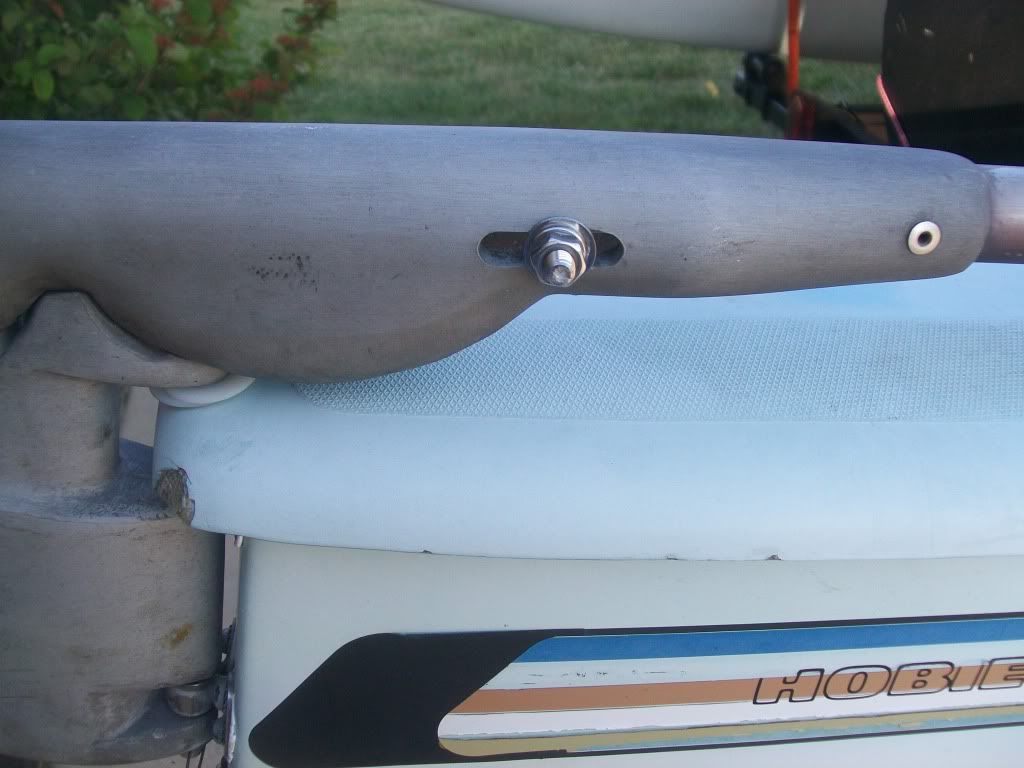 I made two sets mainly because I had an extra set, assuming that this would work just fine and that I wouldn't need to revert. Risky move but so far so good.
The extra set is for sale, $90 shipped with all hardware and brass sleeve (ebay link above was $190), if you are in a salt water area I'll try to see if the hardware store has aluminum or stainless sleeves that I'll ship in place of the brass. PM if interested. For the record still beta sold as is though I am pretty happy and confident with them after about a half dozen times out.