After a few times out, I realized the seat wasn't going to be very easy to get up and down frequently.  Also, I couldn't get to the two straps that hold down the lid on the compartment just below and in front of the seat. The factory mounting holes should have been back another inch.  I also didn't want to spend a bunch on some of the other slides people have shown on their threads.
I raised the seat 4" and moved it back 3"-4". Took it out fishing last weekend and loved it.  It is much easier to get in and out of bost when dealing with low water situations or getting out to fish an area for wading.  
Used 2x4 aluminum tubing.  I cut 4 pieces 4" long. Drilled holes on the right places. Eased the sharp edges a bit with a sander.  
Down side is I can't get the seat brackets on and off without using some tools, but with it up 4", I haven't seen the need to take it off.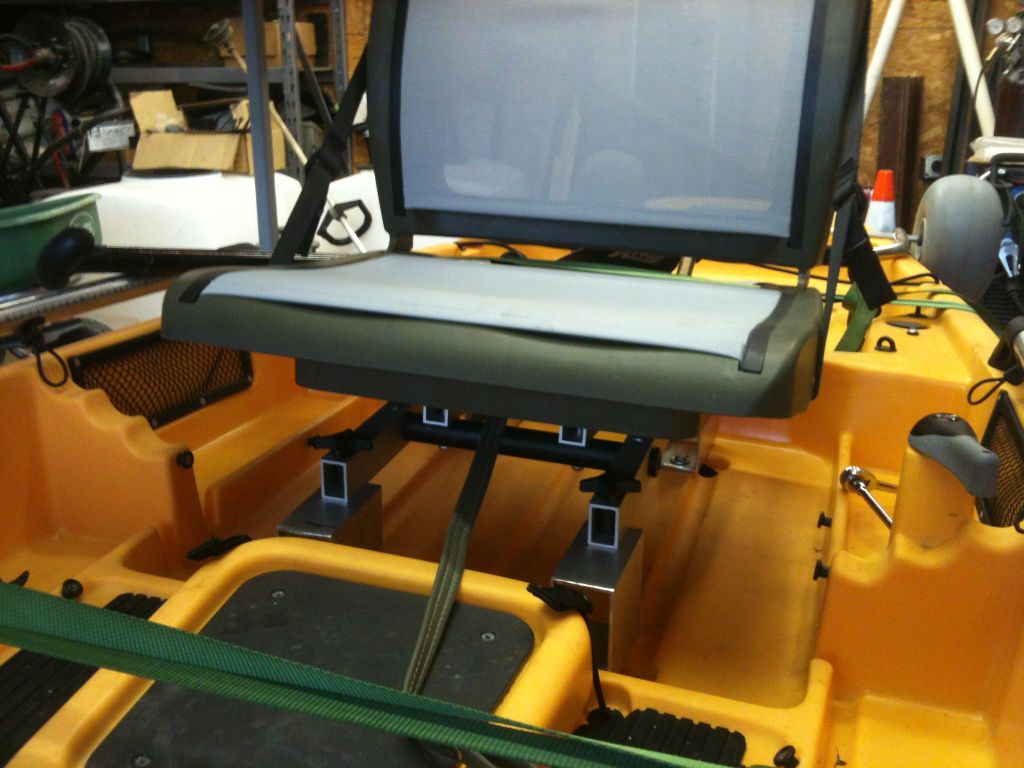 (I've gotta say, posting pics on this forum is a real PITA.  Especially on an iPad.  Sure wish there was an app for this forum!  Is ther an easier way than copying the img link from photobucket?)
_________________
2012 PA14 (
PA14
)
'85
Land Cruiser FJ60
Custom PA14 / Recreation Stuff
trailer
Old Outback -
SOLD
It's called "Fishing" for a reason...Otherwise, it would be called "Catching"