My trailer is a single jet ski trailer. Galvanized steel with added rack up top. Took off the bunks and mounted the 2 PVC pipes method. I used gray schedule 40 2.5" pipe. Front is 11" and backs 10" apart. I can lift the trailer with the pa14 on it and move it around anywhere I need. I put a flip up jack on it just to roll it around. I thinking could lift the wheel off the ground with the pa14 on it. Weight is really a non issue. Width is 60-62"outside of fenders. I would think a double would be a full 8' to outside of fenders.
Aluminum is light weight and can tend to bouce on some roads. Bouncing equals things breaking over time. Not sure aluminum is worth the extra. Plus you can weld to steel and add stuff if you need to fairly easily.
Gonna try and post pics.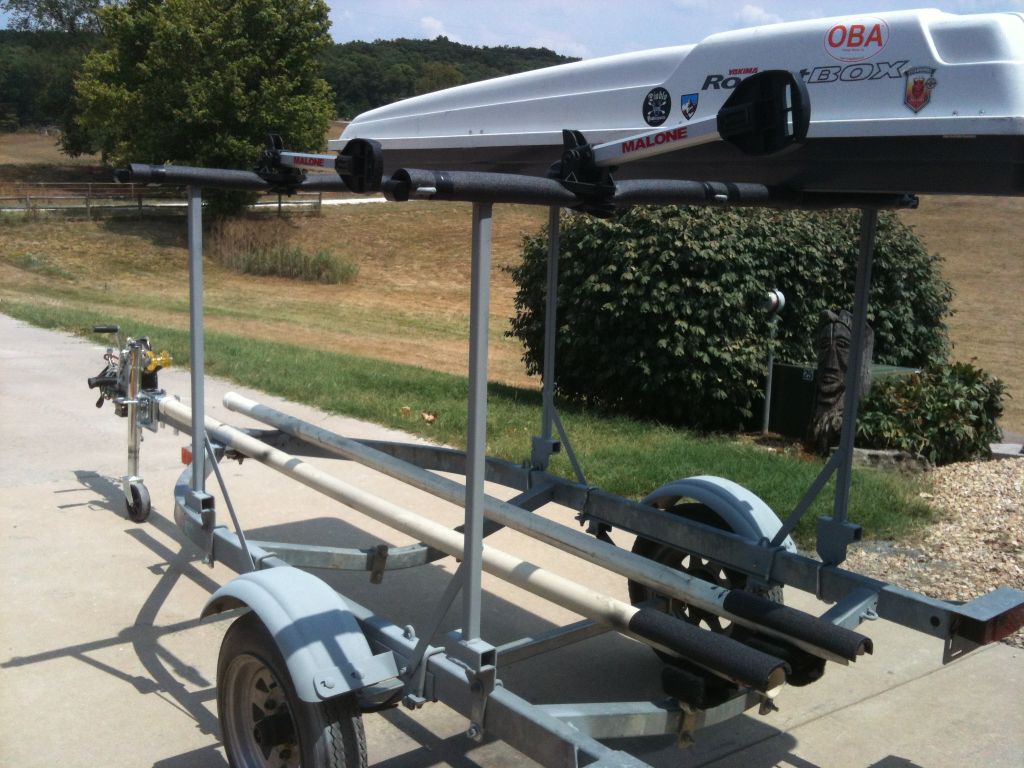 I've painted it red since the pics were taken.And this pic shows the 2" schedule 40 which I thought was too flexible. The 2.5" is quite a bit stiffer, yet still forms to the hull.
Again, the weight is a non issue. You could pull this trailer with a bicycle.
_________________
2012 PA14 (
PA14
)
'85
Land Cruiser FJ60
Custom PA14 / Recreation Stuff
trailer
Old Outback -
SOLD
It's called "Fishing" for a reason...Otherwise, it would be called "Catching"