That actually looks kind of normal. You have to snug it in there. From that picture, it doesn't look too high or low, just snug.
The other side does have two screws, and it's possible that they need to be adjusted, but if the previous owner used it as is, I wouldn't adjust things yet. If you push that arm towards the mast, and screw the screw into the arm, you should find that they come together. It's a snug fit on purpose.
(by the way, here is the image, in case other users want to see it, and help out)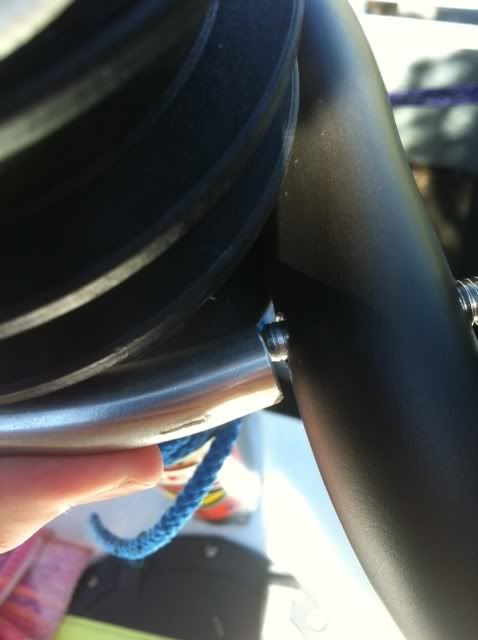 Oh yeah... one more thing. You need to update your signature now that you have a boat! Congratulations!