I installed this compass on my AI this past week. It's a Ritchie sailing model. Two screws hold it to the twist-n-stow hatch lid. It is removable with a twist and lift motion. Hatch doesn't leak. It's right in front of me, easy to read and yet it's not in the way of anything.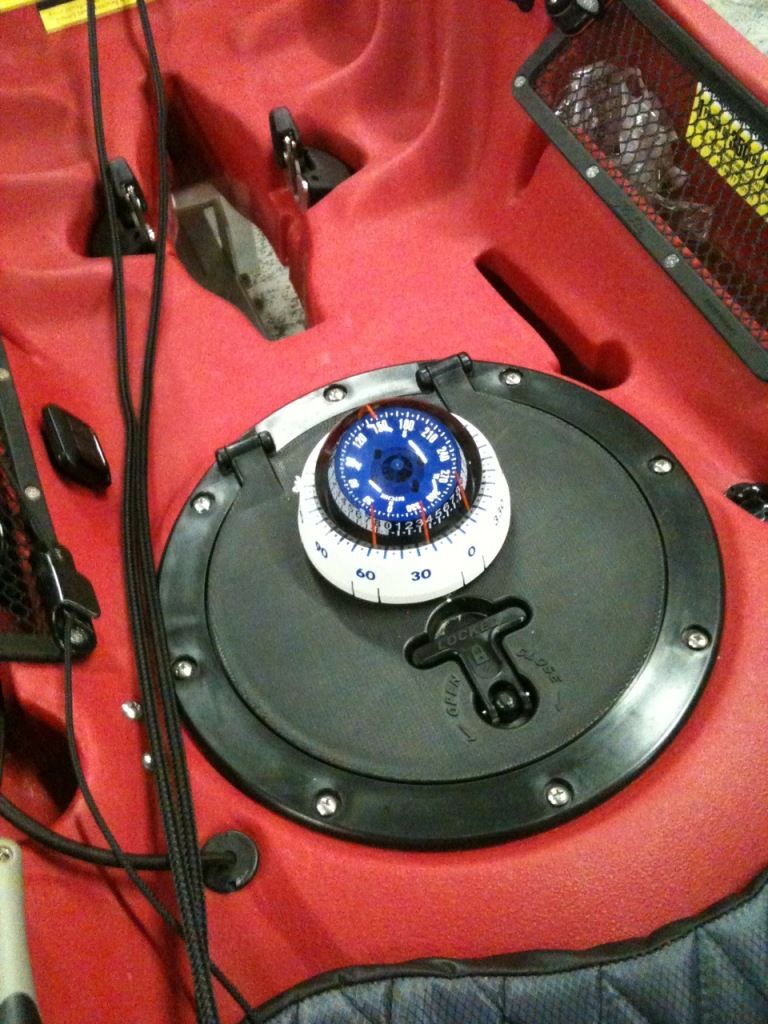 Already found it to be very useful. The other day I got behind a flag on my way out and determined the wind was coming from 280 degrees so I knew I couldn't sail much closer than 230 or 320 degrees on my way back up. Took a lot of guesswork out of things.
On longer beats across the lake I could get the sail trimmed and then note the course, cleat the sheet and just maintain course with the tiller. The compass made it easy.
Of course the wind shifted around a little bit, but overall, having the compass on board eliminated a lot of guesswork for me.
Maybe these things are considered old fashioned these days, but I like it.